Everyone loves to bag a bargain and where better than at one of the daily or weekly markets in Spain?
Visitors to Torrevieja who love to shop will enjoy wandering around the markets, especially the Friday morning market which is one of the biggest in Spain.
Heading to the market is a fun way to shop as you can join thousands of fellow bargain-hunters searching the stalls for clothes, food, household goods or electrical items. They are busy and full of noise but many will have a food van so you can get a bite to eat and a drink to keep you going.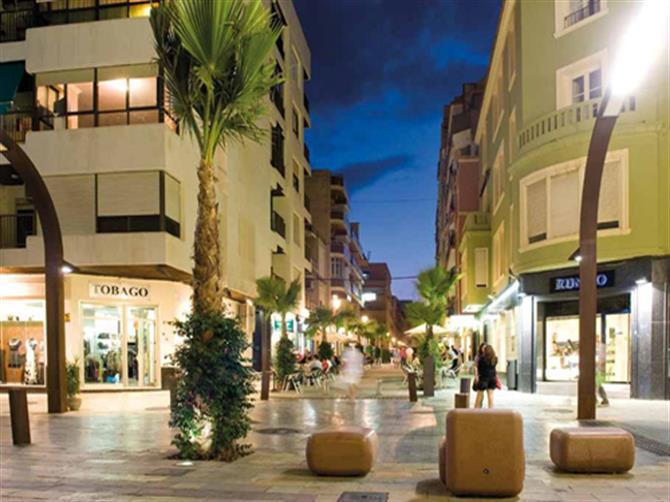 The markets are a great chance to speak Spanish as you ask about prices or tell the stallholder what you want. It's also a chance to live like a local as many Spanish and expats also shop here.
You'll find many different markets including fish markets selling a great variety of fish and shellfish direct from the boats; flea markets called rastros where you can find bargain furniture, ornaments and carpets as well as general junk; fruit and vegetable markets with fresh local produce; and general markets where anything goes.
They're colourful affairs and have been compared to Moroccan bazaars with the ambience, noise, and banter from the stallholders and the heat. Often there may be street entertainers playing music to enjoy as you weave from stall to stall.
It's best to get their early to avoid the crowds and the midday heat of the sun in summer.
Torrevieja has several street markets and a covered market for you to visit. Some are seasonal but others are held throughout the year so you can bag a bargain at any time of the year.
Torrevieja outdoor market is a top attraction
From flamenco dresses to fruit and veg, the busy Friday street market in Torrevieja is one of the biggest in the region and some claim it is one of the biggest in Europe.
With about 1,200 stalls setting up their trade in the town centre streets, this is a fabulous market for bargain hunters or if you're looking for a special souvenir.
It's a traditional Spanish market with everyone talking at once and it seems more like a social gathering than a shopping expedition.
It gets very crowded in these streets so it is worth getting there soon after it opens at 8am to avoid the crush.
People come from all over the Costa Blanca to buy goodies such as fresh fruit and veg, local produce such as sausages, hams and cheese, clothes, locally-produced shoes, ceramics and pottery, handbags and household goods.
It's a great place to pick up cheap holiday clothes, leather shoes or sandals, or the freshest, seasonal fruit and vegetables.
The Friday market is in the streets in and around Calle Salinero from 8am until about 2pm.
Enjoy a seaside stroll to the night market
Down by the seaside is the night market, also known as the 'hippie market' which is a wonderful place to wander through on your evening stroll along the promenade between La Cura beach and the marina.
This is a more 'touristy' affair than the Friday market but still a great opportunity to pick up leather goods, hand-crafted jewellery, bags, paintings and handicrafts at a good price.
This is the type of market to find something unusual to remind you of your trip to Torrevieja or as a present for friends.
The market is on the Paseo de la Libertad from 8pm to midnight every day.
Head to the indoor market for food heaven
For your groceries, mix with the locals to find fresh, local fruit, vegetables, meat, fish, cheese, flowers and delicatessen goodies from the 40 or so stalls in the indoor market.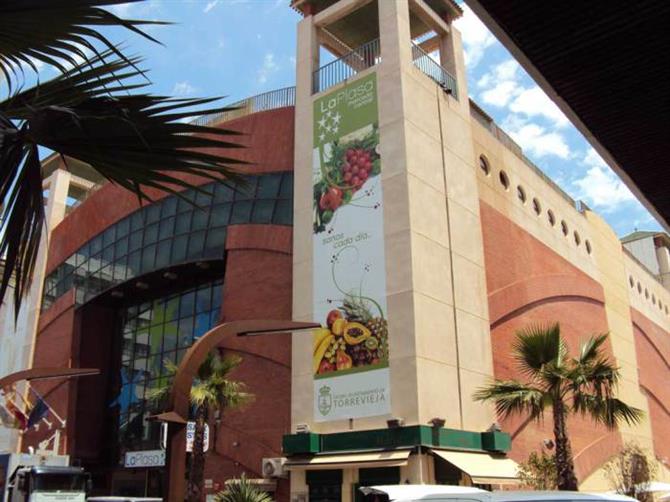 It's also lovely to be able to buy fruit and vegetables loose so you can buy – and try – just a few items.
This is definitely the place to go to stock up for food for a picnic or your evening meal. You can get the freshest shellfish such as prawns or clams or fish from bargain sardines to the more expensive tuna steaks.
Before heading to the market, you may want to wander to Torrevieja port to see the fishing boats bring in the catch of the day before it is auctioned and sold. You will see boxes full of freshly caught fish.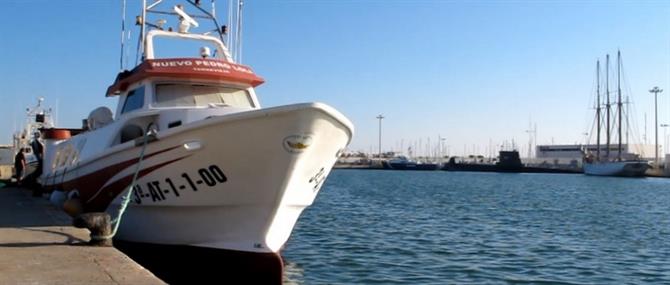 The La Plasa market is in Plaza Isabel II and is open Monday to Saturday from 8am to 2pm and 6pm to 9pm.
Spanish traditions at La Mata market
If the Torrevieja market on Friday is just too busy and too large for you, the Wednesday weekly market at nearby La Mata could be more to your liking.
You'll find similar stalls selling local produce, fruit and vegetables, delicatessen items, sausages and cured meats, clothes, shoes, leather handbags and belts, as well as bric-a-brac and household items.
It's about a fifth of the size of the main Torrevieja market with about 240 stalls but it is still very popular and gets busy. It's best to go early to get the best local produce – but watch out for the women armed with their shopping trolleys!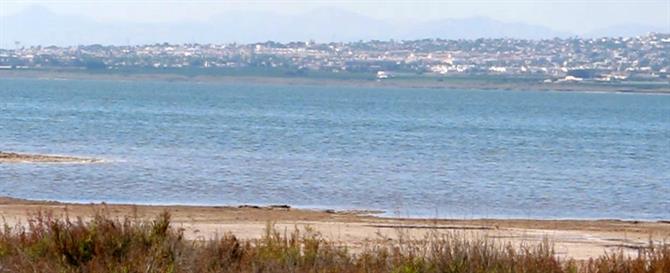 La Mata market is just a few kilometres north of Torrevieja by the salt lakes so you can always combine your shopping trip with a walk around this beautiful natural area. You could pick up some picnic ingredients – fresh bread, cheese and olives – from the market to enjoy alfresco dining by the lakes.
English market for a taste of home
Sometimes you just need a little taste of home on your holidays. That's where the indoor market at Torrevieja comes in.
There are about 50 stores under its roof providing a range of goods and services. You can buy shoes, handbags, jeans, underwear and swimwear in UK sizes, clothes, jewellery, British food, English sweets, gifts, souvenirs and even German foods.
Torrevieja indoor market is on Calle Jose Carreras on the CV905 next to Saras petrol station. It's open Monday to Friday from 10am to 6pm and Saturday from 10am to 4.30pm.
Seasonal markets
Look out for special markets held at various times throughout the year including the Torrevieja Outlet Fair for fashion, accessories and furnishings which has previously been held in October.
Previously, in April or May, Torrevieja has also held a spectacular medieval market with jousters, jugglers and minstrels providing street entertainment alongside stalls selling food, crafts and ceramics.
Look out for information about Torrevieja markets and season markets on the tourist information page