"Cerca de Úbeda la grande, cuyos cerros nadie verá, me iba siguiendo la luna sobre el olivar" - from Antonio Machado's song about Úbeda. Translation: Nearby the grand city of Úbeda, whose hills no one will see, I was following the moon through the olive grove.
Úbeda is defined by the glowing sand colour that highlights its buildings. The town is almost identical to its equally beautiful twin village, Baeza, located just 10 kilometres away.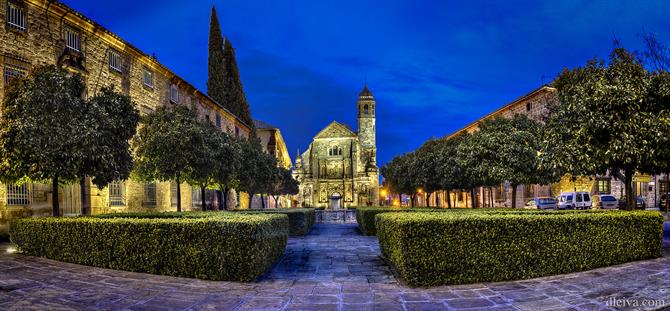 Photo courtesy of Domingo Leiva
The two villages' names inevitably coincide when Spaniards make recommendations about visiting the area. Why? Because of the beautiful Renaissance style that is found within both of these villages, each recognized as UNESCO World Heritage sites. This Renaissance style is actually quite unique in Spain, so these places are truly special.
Welcome to the beautiful Province of Jaén! This is the gate to Andalusia, where a sea of olive trees welcomes you villages filled with history.
The most beautiful places and monuments in Úbeda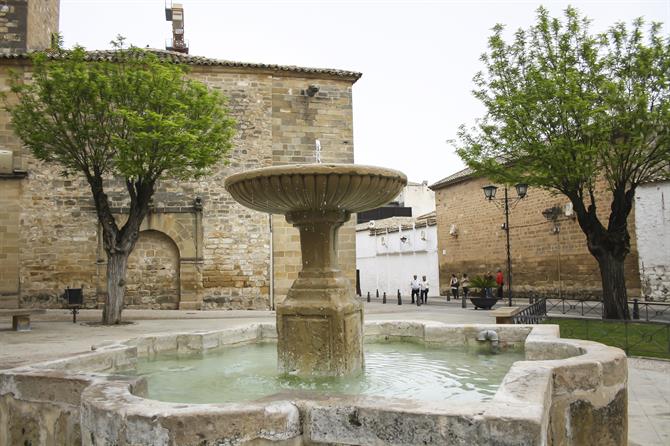 Úbeda is slightly larger than Baeza, with about 30,000 inhabitants. Like Baeza, it was one of the most important cities of Moorish Al-Andalus until the 13th century conquest by Fernando III.
The great genius of Renaissance architecture in Úbeda was Andrés de Vandelvira. His masterpieces can be discovered within Úbeda and Baeza, as well as other locations nearby.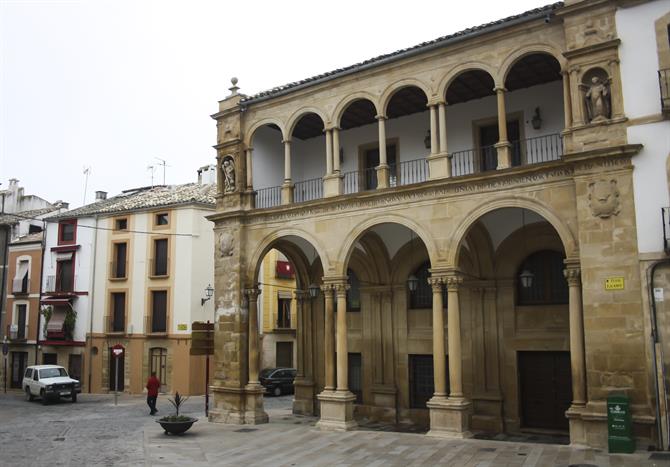 One of Andrés de Vandelvira's works is the beautiful chapel located in the Plaza Vázquez de Molina. Its style is reminiscent of that of an Italian Renaissance town and the interior is home to a wonderful patio.
Vandelvira's masterpiece is undoubtedly the monumental Hospital de Santiago, known as 'El Escorial de Andalucía', with two large towers on each side of the façade. It was built between 1562 and 1575 as a hospital for the poor in the style of a church-pantheon and palace. The inside can be visited, including the Mediterranean style patio.
Úbeda is also dotted with ocher houses, palaces and churches that have witnessed a rich past, but still radiate with the splendor of an active, enterprising city today. Úbeda's prosperity gives thanks to its strategic location between Alto Guadalquivir, Albacete and Murcia.
Olive oil and gourmet attractions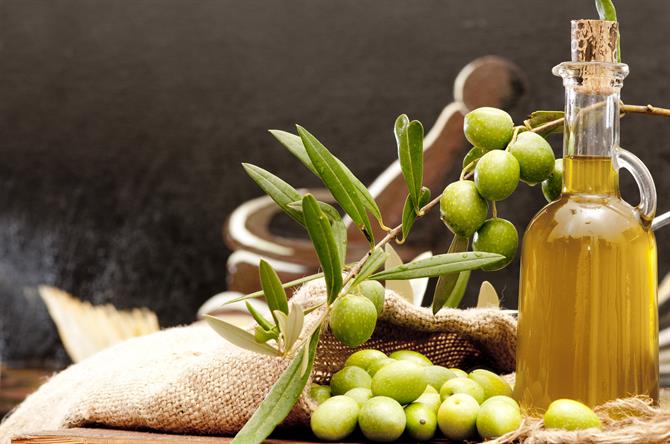 You can learn a lot about Jaén's gold, olive oil, at the Centro de Interpretación del Olivar de Úbeda. You get the chance to smell and taste several of the best varieties and become an olive oil connoisseur. For buyers looking for quality olive oil, this visit comes highly recommended.
Tips for dining out in Úbeda
- The restaurant Cantina la Estación makes a visit to Úbeda worth it on its own. What started out as a small tapas bar in 2005 has become a restaurant with surprisingly modern dishes of outstanding quality. The price-quality ratio is fantastic.
- Restaurant Antique is also worth dining at. It is a tastefully decorated restaurant situated right in the historic heart of Úbeda. It offers a blend of tradition and innovation in its beautifully presented dishes and high-quality ingredients, such as organic tomatoes and the best olive oil in the region.