At least once a year, your holiday rental should receive a thorough maintenance check and deep clean. And Spring is the perfect time for it!
Here in Spain, Spring has arrived. The sun is out, the birds are singing and holiday rental enquiries are hitting all time highs. It's time to brush off the cobwebs and carry out some Spring maintenance on your holiday rental.
Top 10 tips for preparing your holiday rental for the new season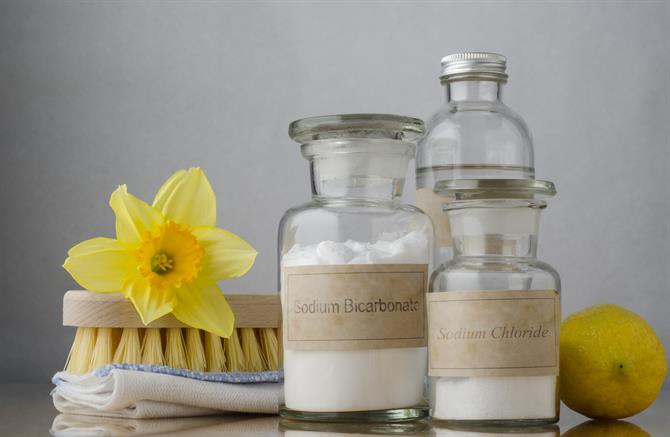 1. Lick of paint: We wouldn't generally paint our home every year, but if you have a holiday rental, used by numerous guests over the year, I recommend at least an annual touch up of some of the areas most used - check for greasy head marks above beds and sofas, kitchen grease and hand marks along the hallways

2. New bed linen and towels: It's essential that you make an annual change of bed sheets, pillowcases and towels, bearing in mind the volume of guests passing through your bed and bathroom.

3. Clean out kitchen cupboards: coffee stains, old breadcrumbs, and who knows what, will probably be stuck to cupboard surfaces and cutlery drawers. Make sure you give every cupboard a good clean, washing down all the surfaces and then…

4. Stock up on your complimentary items: Of course, you'll be doing this throughout the year, but make sure for the start of the high season, your holiday rental is stocked up with dry ingredients, such as: coffee, spices, salt, rice, and emergency dry supplies.

5. Check you have enough cutlery, plates, glasses etc.: It's inevitable that kitchenware will be broken during the year. Make a regular check and replenish items where needed. You'll need to supply for every guest and a bit more. So if your apartment sleeps four. Make sure you have enough cups, glasses etc. for 6 guests.

6. Check all appliances are functioning and there are no equipment breakages: Check lightbulbs are working and you are stocked up. And there are torches, in case of emergency.

7. Say adios to bathroom mildew: There is nothing less appealing than finding mould or fungus on the tiles in the bathroom of a holiday rental. Your bathroom should be in tip top condition for guests. Also check that plugholes are clean, and the plug is still attached to its chain; shower curtains are clean and free of mildew. Check for cracked tiles, or if you need to do some grouting around the edges of sinks, baths, etc.

8. Scrub down your terrace or patio: And if you have planters, or a garden, make sure you replace dead shrubs, with new plants.

9. Update your welcome items: Update magazines, your insider's guide with new activities and restaurants, vouchers for attractions, etc.
10. Finally, check behind your sofa cushions and under your mattress for suspicious things that shouldn't be there!