Sometimes understanding the legal requirements involved in starting your holiday rental business can be overwhelming, especially if you are not familiar with Spanish bureaucracy. However, it is essential that you follow the correct process right from the beginning.
When it comes to rural locations, the most common confusion is to determine whether your property is covered by the rural holiday rental law or the holiday rental law in Andalucia.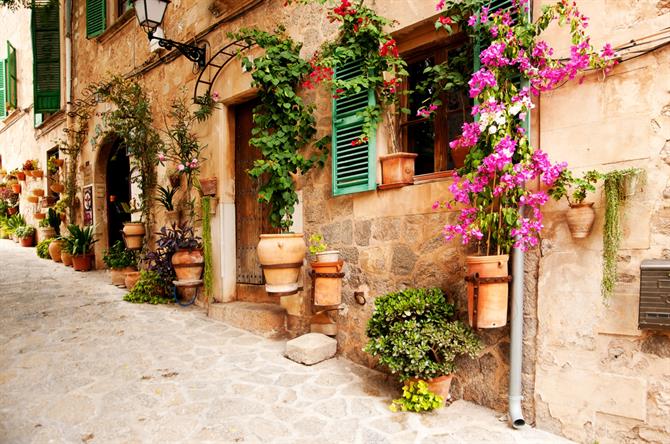 The Decree 20/2002 establishes the guidelines of the rural tourism law in Andalucia. But first, let's consider what is rural and what is not?
What's a Rural accommodation?
According to the law, an area defined as "rural" must include at least one of the following considerations:
An area where agricultural, forestry, fishing and/or livestock industry are common.

The area is more than 500 m from the coast

An area with a population less than 20,000 citizens.

Zones deemed to be of "great value" by the Junta de Andalucia
In rural areas, we can find 2 types of holiday rental properties:
casa rural (country house)

VTAR - vivienda turistica de alojamiento rural (rural holiday rentals)
All rental properties need to have the minimum requirements including spare bedding and a cleaning services between the occupancy of guests.
Rural houses
Rural houses can be defined as being detached or single-family houses/buildings located in a rural area, usually with a stable or a shed. Additionally, a Rural house cannot consist of more than three properties or host more than 20 people.
Rural houses can be classified into two categories, Basic and Superior. The following table explains the different definitions for each category:
Room

Basic

Superior

Dining/Living-room

Minimum size: 12 m2

Andalusian aesthetic

Minimum size: 15 m2 + 2 m2 per extra person

Andalusian aesthetic

Heating devices

Heating devices

Kitchen

Adequate size in relation with the house size

Kitchen cannot be connected to a lounge/living-room

Fully equipped

Fully equipped

Bedrooms

Single Rooms 7m2
Double Rooms 10m2

+4 m2 extra per person

Single Rooms 10 m2
Double Rooms 14 m2

Triple Rooms 18 m2

+4 m2 extra per person

External ventilation

External ventilation

Single bed 90x180 cm

Double bed 135x180 cm

Single bed 190x90 cm

Double bed 190x140 cm

Heating devices

Heating devices

Spare bedding

Spare bedding

Bathroom

Fully equipped bathroom every 6 people/floor

Fully equipped bathroom with a minimum size of 3,5 m2

External ventilation

External ventilation & heating devices
Rural holiday rentals (VTAR)
Rural holiday rentals have plenty of similarities with rural houses. Both share several requirements; in fact, all holiday requirements for rural holiday rentals are the basic rural houses category requirements. Like rural houses, VTAR accommodation can have a maximum capacity of twenty people.
But what happens if my property does not fulfill those requirements but is located in rural land? Now you can apply for a VFT licence due to the update of the Andalucia holiday rental law (Vivienda con Fines Turísticos, VFT). Updated at the beginning of 2018, this law now allows homeowners in rural locations who did not previously meet the legal requirements to obtain either a rural holiday licence or a holiday rental licence (Decree 28/2016), to immediately begin promoting their properties to potential guests and accept booking reservations.
In addition, properties classed as VTAR can only provide accommodation and no other related services such as meals or cleaning during the stay. The property also needs to be fully furnished.
Finally, there are some specific requirements that Rural holiday rentals must have:
Signposted access. The Decree states that a rough map or clear directions to the rural property are necessary on private road access.

Drinking water. VTAR accommodation needs to have access to the regional drinking water grid. If the property has access to a drinking water well, it must be verified by the authorities. If the property does not have any of these options, then a drinking water tank of 200 litres per person is required onsite.

Power

First aid kit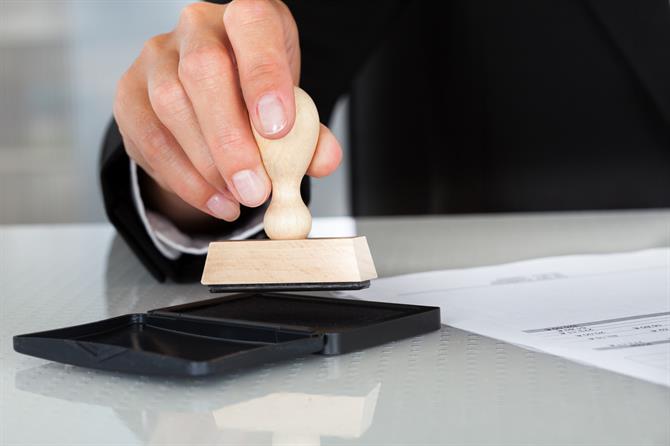 How to register my Rural House or my VTAR
As with the rest of tourism accommodation of Andalucia, the rural houses and VTAR must submit a "Declaración Responsable" form to register with the Tourism Register of Andalucia. The application can also be made online.
The following documentation must be submitted with the form:
Owner details. Whether the property is being registered by the owner or a representative, it is necessary to submit details of the owner such as nationality, address, phone number, etc. The representative must also provide their details along with the company details if they are acting on behalf of a company.

A copy of the DNI/NIE/NIF. The person signing the form must submit a copy of his/her ID. If the application is being made by a representative then a copy of the owner's ID along with the representatives ID is required. If the property is owned by a company then you will also need to provide the company details too.

Property Goods Tax receipt (IBI in Spanish). You must include an IBI receipt showing the cadastral number of the property.

Opening period. A supporting document stating when the holiday rental is going to be open for rental should also be submitted.