Part three of our accessible tourism guide takes us to Barcelona. City of culture, architecture, gastronomy, nightlife and a rather famous football team.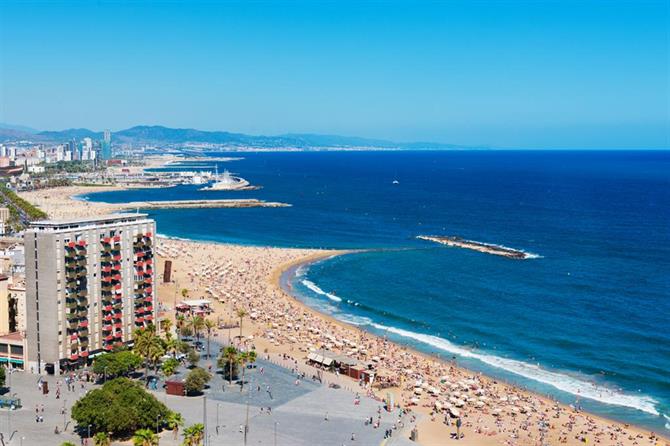 Since Barcelona hosted the Olympics and Paralympics in 1992, it's accessible agenda has been a project constantly evolving and growing. Twenty two years on and Barcelona can be proud of what it has created. It's twice been recognised by the European Union's 'Access City Awards' and is fast developing into one of the most barrier-free cities in the world.
The city's accessible tourism guide uses pictograms to help visitors plan their city tour, based on the type and level of assistance offered for specific disabilities.
There are five main categories:
Accessible to blind people and the visually impaired
Accessible to the deaf and hearing impaired
Accessible to wheelchair users and the motor impaired
Accessible (with help) to wheelchair users and the motor impaired
Accessible to people with learning disability
With additional icons to represent supplementary facilities and resources offered, such as guide dogs, information provided in Braille, audio description, induction loops, sign language tours, etc.
There is so much to see and do in Barcelona. The city is chockablock with world heritage sites, museums, parks, beaches, music and great cuisine. Rest assured you won't need to miss a single Gaudi creation or gothic alleyway. This city is as barrier-free as you're going to find anywhere in the world.
We chatted with Maria-José Ania of Barcelona Access about some of the city's most accessible attractions and what being an award-winning city means to Barcelona.
What does it mean for the city to be a finalist in the Access City Awards?
Being a finalist in the 2011 European Union Access City Awards was an important recognition for the work the City Council has undertaken to remove barriers and improve accessibility of Barcelona's public spaces, transport and beaches.
Can you recommend the best guided tours for visitors with disabilities?
Barcelona hasn't designed specific tours for different capabilities, rather all the city's official tours are barrier-free, everyone is welcome and can participate. Organised walking routes are accessible and the guides are properly trained to chaperone clients with disabilities.
There are specific guide facilities set up in the majority of Barcelona's museums and cultural spaces. The Fundació Joan Miró, La Pedrera, Caixafòrum, the Museu Blau Natural Science, the CCCB Center of Contemporary Culture of Barcelona, the Muhba - Barcelona History Museum and the Maritime Museum are just some of the institutions that offer guided tours designed for people with sensorial and intellectual impairments.
If visitors wish to take a tailored tour then there are companies that specialize in Accessible Tourism and can offer itineraries for all abilities, such as Barcelona Enabled or BGB Barcelona Guide Bureau.
Alternatively, you can discover for yourself just how easy the city is to navigate. Check out this video by Turisme Barcelona.
)
How do Barcelona's beaches rate for their accessibility?
Barcelona's city beaches cover a 4,5 kilometre stretch of coastline, barrier-free from one end to the other.
Visitors will find facilities, such as reserved parking spaces for disabled vehicles, double wooden walkways down to the sea, side platforms for wheelchair access, accessible changing rooms and toilets, showers with seats, parasols and preferential use of space.
The beaches of Barceloneta and Nova Icaria, plus the bathing area of the Forum offer assisted bathing services for disabled visitors who are unable to get in and out of the water independently. The service is offered through a collaboration between the Institut Municipal Discapacitat persones amb (IMD), the Institut Municipal Parks and Gardens (beaches department) and Barcelona's Red Cross volunteers.The service is free and available between 11am and 2pm during the following periods:
June: weekends and holidays
July, August and first half of September: every day
Second half of September: weekends and holidays
Barcelona is famous for its nightlife, can you recommend any nightclubs, restaurants or bars that are particularly accessible for all visitors?
One of Barcelona's most famous clubs is Shoko Barcelona in the Port Olimpic area. The club has a large lift, which takes guests down to the main level and you can also use the ramp down to the beach, which leads to the club's terrace.
Sala Razzmatazz is a club and concert venue, situated in the Poble Nou area. It's equipped with a ramp to get you down to the main room and is installed with adapted bathrooms. Close by, we also recommend the famous Black Sheep tavern, which is spacious, friendly and accessible.
In general, the bars and restaurants in the areas of La Rambla and Plaça Reial, especially those that are newly refurbished provide accessible toilets. Of course, many of the older establishment will be less accessible. However, variety is the spice of life in Barcelona, it's easy to find a great spot to enjoy the city's nightlife.
I could shop until I drop in Barcelona, can everybody enjoy the same experience?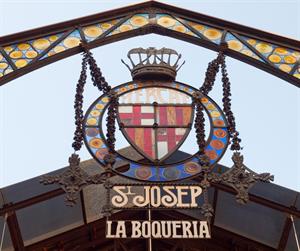 Although a new legislation governing the accessibility of the city's public buildings has been introduced; the level of fulfillment, especially within Barcelona's shops and commercial centres, is still varying. That doesn't mean you can't enjoy the many boutiques, markets and commercial centres. We recommend checking out Barcelona-Access for the best markets to visit in Barcelona.
Is there a map of Barcelona that makes it easier for disabled visitors to get around?
There is a map of Barcelona's metro available, which illustrates the accessible stations for wheelchairs, which count for 83% of the city's metro stations. Barcelona's bus and tram network is fully accessible, however, there is no paper or digital map that illustrates the city's accessible attractions. To plan your visit and the attractions you want to visit, check out Barcelona-Access, which lists attractions by zone and accessibility for different disabilities.
If a visitor fancies a trip to see Barça play football or wants to participate in a sports activity, what's on the agenda?
Overall Barcelona's sporting arenas are well-adapted for fans in a wheelchair. The Palau Sant Jordi, Olympic Stadium and FC Barcelona are all equipped for visitors to attend without any problem. And there's plenty of accessible sports facilities. Engage in swimming at the Picornell Pools, adapted sailing at the Municipal Sailing School, athletics at the Club Atlétic Barceloneta.
The same barrier-free culture has been adopted for Barcelona's theatres and musical spaces, such as the Gran Teatre del Liceu, L'Auditori, Palau de la Música.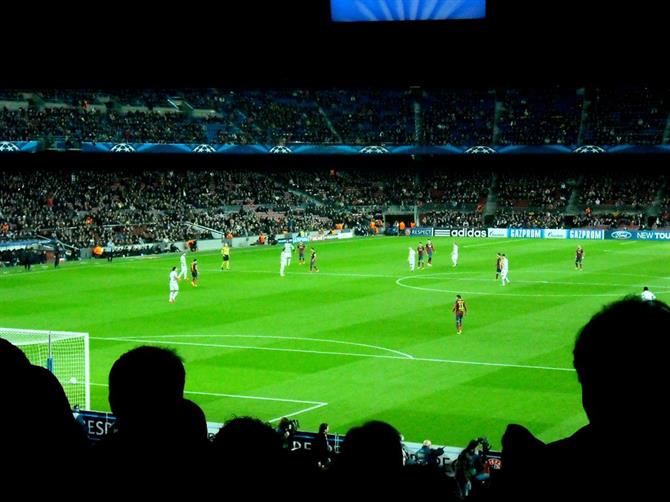 What initiatives will Barcelona be introducing in its continuing quest to become a completely barrier-free city?
The city has purpose and a will to move forward with accessible tourism. It's constantly working towards improving the services offered for tourists with disabilities, especially when it comes to accommodation and restaurants.
What does the 'Turismo para todos' initiative mean to the city?
Tourism for all, or barrier-free tourism, will become a reality when there is heightened awareness of the rights of all people to travel and enjoy their free time. Private enterprises need to be more considerate to tourists with disabilities and realise that this is a segment of the public with great potential.
Martin Sibley: One man's experience of Barcelona...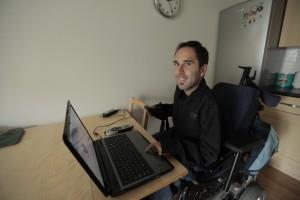 Martin Sibley, owner of Disability Horizons, is a traveller, writer and speaker, who just happens to have a disability called Spinal Muscular Atrophy. Martin has travelled extensively and this is what he had to say about his experience of Barcelona city.
"We were only in the centre for an afternoon. I managed to eat at an accessible restaurant by the harbour, access the city bus tour, view the Gaudí museum (with its accessibility awards), took in a historical walking tour and a general absorbing of the sights. Despite its older and possibly 'cobbly' streets, I found it very accessible. It was a dream to visit Barcelona but I must admit I was fearful of its access. I'm glad I braved it and was proved wrong."
Check out Part One - A Rough Guide to Accessible Holidays in Tenerife and Part Two - A Rough Guide to Accessible Holidays in Malaga