Barcelona City Council announced it has suspended the issuing of holiday rental licences in the neighbourhood of 'el Eixample' and will slow down on issuing in the rest of the city for one year, while they improve regulations to control the holiday rentals sector.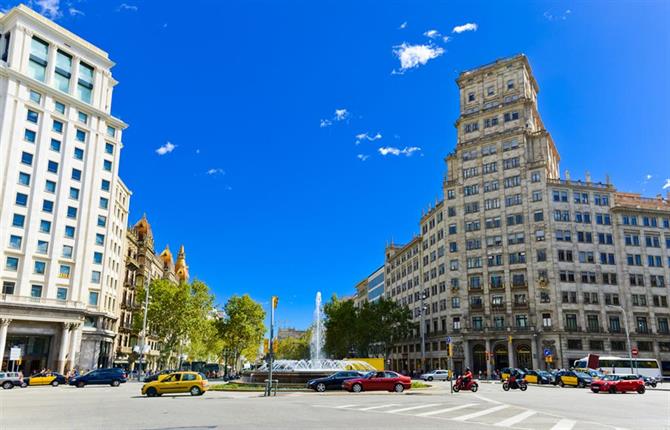 Alberto Fernández Díaz, leader of the PP party, in Barcelona's city council, announced the measures; claiming the rights of local residents were being undermined and community life was suffering, due to the volumes of tourist apartments springing up in local neighbourhoods.
Nearly half of the 7480 licenced holiday rentals are situated in the 'el Eixample' district. Other neighbourhoods affected by the suspension are: los de Vila de Gràcia, Poblenou, Camp d'en Grassot and Gràcia Nova, Poble Sec, Sant Gervasi-Galvany, Putget-Farró, Clot-Camp de l'Arpa and the nearby areas of Hospital de Sant Pau and Sants station.
Legislation in Catalonia gives owners in a community, the right to put a block on holiday rentals within their building. They need a high percentage vote and the constitution of the building needs to be rewritten and lodged with a notary, but some have gone so far to do it and others will follow.
It's not absolutely clear if this is the real, or only reason, behind the decision, as there are a number of other influences in the equation. One of which is the continued pressure from local hotel lobbies. Robert Black, property manager and author of Holiday Rental Law on the Spanish Costas, suggests that the competition against hotels in the city is now so strong, it was inevitable that the city council would need to put a cap on the number of licences being issued at some point to appease the local hotel industry. He commented, "It makes sense for them to restrict rental accommodation in the city centre, where there is a strong market for apartments, which are competing with the big hotel chains."
Another consideration is the huge pressure on resources at the city council, due to the sharp rise in demand for licences. The issue of permits has soared 180% in the last two years; this increase, combined with the additional investigation into the considerable number of illegal holiday rentals, may have been too much to handle for local authorities.
We understand that just one single inspector is authorised to give fines to illegal lets in the city and therefore many owners operating outside of the law are getting away with it. This shouldn't affect owners who are legally running a holiday rental, but reports suggest the continued increase in illegal tourist apartments has been integral in the decision to renew regulations for legal holiday rental accommodation.
The City Council has made it clear that within one year they will introduce stricter regulations for holiday rentals, which will protect local neighbourhoods and residents. Watch this space.