The guides look very nice and they will be in 10 different languages. They provide plenty of insider tips and advice, such as essential information, transportation, things to see and do, eating out, night-life and bars, shopping, events, beaches etc. The main points of interest have been conveniently placed on a Google map meaning you should never get lost again!
The information has been provided by people who know and love the area. The guides are easy to read online and are also downloadable PDF files which can be printed or saved to view on a mobile.Owners can print them out and leave them in their holiday home as the perfect guide for the renters.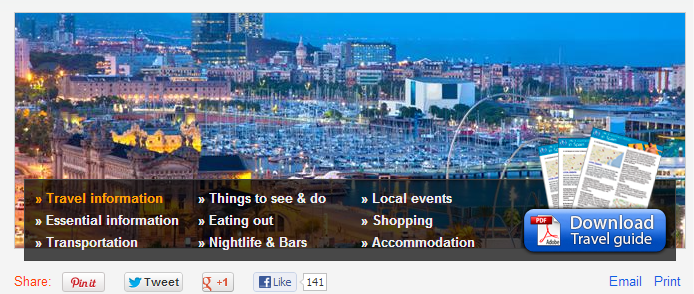 So far the travel guides for Barcelona, Nerja, Sitges, Benalmadena, Calpe, Roses, Marbella, Tenerife and Gran Canaria have been published, but many more will follow and we will keep you posted about them.