After its publication in February, the Decree 17/2017 determines the requirements and guidelines to be followed by all homeowners and agents in Castilla y Leon.
Following the trend of other regions, the Decree outlines the red lines and timeframes to consider before registering your holiday rental in the region.
Definition of a holiday rental
As is defined in the Decree, a holiday rental can be any apartment, detached house, chalet, bungalow or similar, that is fully ready to be rented out. If a homeowner owns two or more properties in the same building, then they will need to refer to Decree 17/2015.
The promotion of the property must be through a tourist channel (see below for definition). Among several requirements, the holiday home should be fully furnished and rented as a whole (not per room).
Can someone else manage my property?
Yes. Holiday rental management companies and/or certified agents can manage your holiday rental on your behalf. Remember that it is important to make an agreement where the operational details are clearly explained.
What's a touristic channel?
As stated in Decree 17/2017, a touristic channel is where your advert is placed. Homeowners and agents should be able to communicate and promote their home using this method.
Travel agencies, newspapers ads, online platforms, etc are some examples of a touristic channel.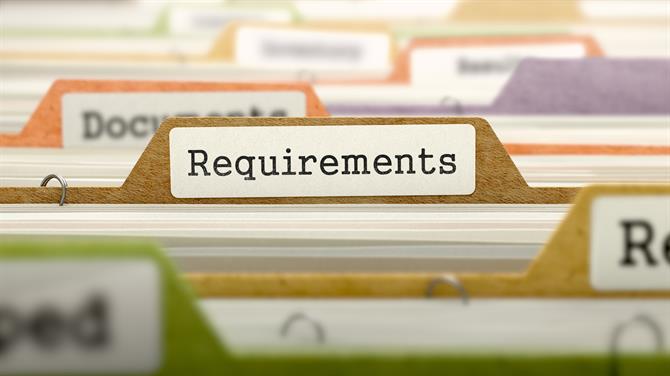 Requirements
Holiday rentals must meet several requirements before they are finally registered with the Regional Tourist Registry of Castilla y León.
The most important requirement is to have a First Occupation License, without this document, you will not be allowed to rent out your property. In addition, you will need a first aid kit, electricity, access to hot water, a cleaning service before arrival and a cot if requested by guests.
Contact
The owner or the agent must provide their contact phone number and/or email address so they can be contacted at any time. The National Commission on Markets and Competition (in Spain known as CNMC) has expressed its disagreement with this measure in Castilla y Leon and other regions.
Every contact detail must be provided in Spanish and English.
Promotion
Whatever channel is used for marketing and advertising your property, it must always include the registration number of the Tourist Registry of Castilla y León. In addition, the house must have an identification sign on the outside of the property, following these specifications.
Rental period
The maximum rental period can be up to two months with the same guest and always for a financial transaction. Otherwise, your rental property must comply with the Urban Rental Law (LAU in Spanish)
Rooms
Each property must have at least one bedroom, one bathroom, a living/dining room and a kitchen. However, you can also rent a studio.
Every bedroom in the property must have at least one bed, a bedside table, a wardrobe with hangers and bed linen.
Minimum Dimensions for accepted bedrooms are:
| | |
| --- | --- |
| Single bedrooms | 7 m2 |
| Double bedrooms | 10 m2 |
| Each extra bed needs | 4 m2 |
Every bathroom in the property must have ventilation. It also must include a basin, toilet, shower and a mirror.
The Decree doesn't specify the dimensions of the living/dining room, however, if you want to use it as a bedroom (thereby increasing the capacity of your property), then it must comply with the minimum size accepted for bedrooms (see above).
Additionally, the living/dining room should be equipped with a dining table, chairs and a sofa.
The kitchen must include several home appliances such as a refrigerator, hob, microwave, washing machine, sink and tableware.
How to apply for a holiday rental licence in Castilla y Leon?
Like other regions, you must submit a Declaración Responsable from the regional government website. This consists of a form where you confirm your personal details and of the property along with providing various documents such as cadastral number, IBI bills, etc.
You can submit the form personally in any branch of the Informacion y Atencion al Ciudadano office's or using the online platform from the Government of Castilla y Leon.
The registration period for all the current holiday rentals in Castilla y Leon closes on August 17th.