Some positive news for European Tourism this year, as the European Travel Commission (ETC), releases its quarterly Trends and Prospects report. Indicators suggest that European Tourism, both inbound and outbound is set to grow for the fifth year in a row.
Although its still too early to predict a continued growth throughout the year, early results in for both air travel and accommodation are indicating a 5% year-on-year increase on 2013, which in itself was an extremely strong growth year.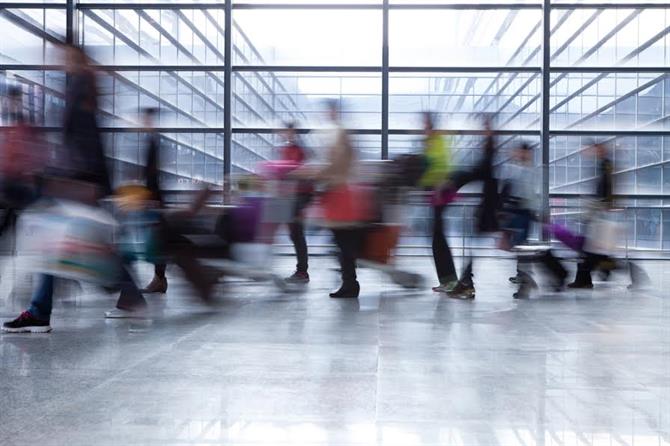 Who is booking travel?
According to a survey carried out by the European Commission, eight out of ten European citizens will be taking a holiday in 2014. This latest Trends and Prospects report presents the UK and Germany as the most potent European spenders, both for intra-European and long-haul travel in 2014. This is due to increased consumer spending, thanks to economic growth in both countries. The French market also looks on the increase, although a vulnerable economy makes it difficult to make predictions.
Growth for the Italian and Dutch markets is difficult to anticipate; in both cases, small-scale economic growth is not converting to consumer spending. The Spanish market looks to be on the rebound this year, with Spanish consumers spending less, it looks like last minute deals and short breaks will be what animates travel bookings for Spanish holidaymakers. And although initial signs show a growth in Russian tourism, the market is impossible to predict, due to the unrest in the Ukraine.
Long-haul tourists
North America is showing early signs of being the forerunner in the long-haul travel market, with strong economic growth in North America, Mexico and Canada, all potential factors for seeing a continued increase in travel bookings, following on from 2013. China is the second market showing most potential, with the majority of European destinations benefiting from tourism from the Chinese market.
The report brightly reports that in general European tourism is experiencing an 'encouraging momentum', with sustained growth for a fifth year in a row, demonstrating the huge Tourism potential Europe holds. This is mainly down to a mix of attractive tourism offerings, short distances, high tolerance and a stable political climate.
However, it's not all positivity and enthusiasm. Peter Wilde, director of the ETC, commented, ""In long-haul markets, Europe as a whole lacks a clear image as a tourism destination. The lack of a co-ordinated marketing strategy undermines the effectiveness of marketing efforts of other actors, as they bring a scattered, disjointed message to potential visitors. Championing tourism growth from long-haul markets requires a coordinated branding programme that truly reflects Europe's core values and strengths".
How can we utilise these statistics to improve our holiday rental business?
Make sure you're targeting the most influential markets in their own language. Don't use Google translate, invest in professional translations, or you may end up offending, rather than enticing potential guests, to your holiday rental.
Price your holiday rental correctly for the economic climate we are in. Do your research on local accommodation prices and then balance these against your costs and set a price that is fair and competitive, but doesn't leave you out of pocket.
As consumer spending is still down in many countries, make sure you promote last minute deals in the Spain-holiday last minute holiday rentals section and offer short break and weekend deal options, which will appeal to Spanish and European tourists.
If you want to attract long-haul tourists, who know less about Spain and are researching several European destinations at once, you need to be really persuasive in your web and marketing content.
Remember, Peter Wilde, spoke about a lack of coordinated marketing for European destinations. So a good idea would be to collaborate with local tourist and experience businesses to plan promotion of your local region. Sell your local region, before your holiday rental, because it's what guests will buy into. Keep local events and festivals updated, write about local gastronomy and activities.
If you don't have the time or technique to write elaborate information, don't forget Spain-holiday.com has a comprehensive Spanish Travel articles section in which we cover local events, activities and regional information, all written by local journalists and marketeers. Sharing articles and reviews through social media is a great way of getting your local region on the digital map. If you have your own website, you can use our articles, as long as it has a credit and link back to Spain-holiday.com.