Galicia is one of the preferred tourist destinations in northern Spain. After the release of Decree 12/2017 in Galicia, we outlined the most important points to consider before applying for a Tourist Rental Licence, as we did throughout the rest of Spain.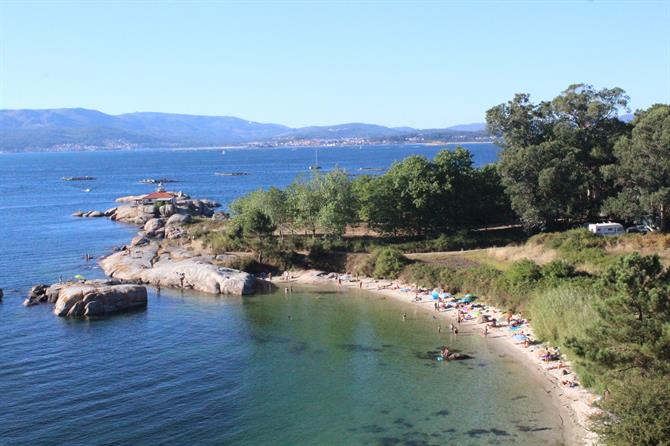 Firstly, the decree now includes two different definitions of a holiday rental:
Vivienda Turística (VT)

Vivienda de Uso Turístico (VUT).
The application process is a fairly simple one but your property will need to meet the guidelines as set out in the Decree 12/2017.
It is not necessary to set up as a business to apply for the licence, however, from the moment you apply for your licence the title holder of the property is registered as a 'tourism professional'. The licence gives you the right to legally advertise your property as a holiday rental, through both on and offline channels.
Private holiday homes will be registered as one of the categories 'Vivendas Turisticas' or 'Viviendas de Uso Turistico'.
How is your property classified?
| | |
| --- | --- |
| Vivienda Turística (VT) | Vivienda de Uso Turístico (VUT) |
| Detached house offering tourist accommodation. Never for more than 10 people. | Properties rented in exchange for a financial transaction. Fully equipped for immediate occupation. |
| The rental period cannot be more than 3 consecutive months. | You cannot rent for more than 30 days. |
| Single room rental is prohibited. | Single room rental is prohibited. |
According to our conversation with the A Coruña Tourism Office, it's important to consider that until 10th of May 2017 the law is not applicable for Viviendas de Uso Turistico (VUT).
What does it mean?
If you own a VUT you must wait until the requirement takes effect to register your property.
Guidelines for preparing your property as 'Vivenda Turística' and "Vivienda de Uso Turistico" in Galicia
Vivienda turística

Vivienda de Uso turístico

Can I live in my house while I'm renting it?

No. Renting per room is forbidden

Your holiday rental must include a:

Lounge/dining area

Kitchen

Bedroom

Bathroom

The decree do not require a minimum for this kind of property

House rules

If you create a set of rules and regulations for your house guests. These rules must be displayed in a visible place in your home.

Guestbook

All properties must have a guestbook available for tourism inspectors in case they request it during the inspection

Each property must have a guest book for travellers. They must be registered by the owner of the property/agent

Complaints book

All properties must have a complaints book available for any guest that wants to use it

Water & rubbish collection

Properties must have a clean potable (drinking) water system and daily rubbish collection too

Heating and ventilation

Your holiday rental should incorporate some form of heating. Although if you are only renting it out between the months of June-September (inclusive), it's not necessary. External ventilation is mandatory for all bathrooms.

It is necessary to clarify that every heating device must be able to be used by every guest during their stay - in all rooms (except for the period June-September)

Sign

Every Vivienda Turistica will have a sign on the front door showing the category VT

Not a request for this type of property

Advertising

The advertising material cannot include the words "turismo","posada" and "parador".

The advertising material must be clear so it doesn't generate confusion among the guests

Cleaning, bedding and linen

It is not the owner's responsibility to clean the rental when it is occupied with guests; unless there is an agreement in place to do so. However, there must be sufficient bedding and towels to change every seven days during a guests' stay.
Vivienda Turistica room-by-room minimum requirements
The space should be a minimum size 8m2. It should be fully furnished for immediate use.
Must be equipped with crockery, glassware, cutlery, cookware, in sufficient quantities for the maximum number of guests your property accommodates. Plus you will need to have an iron and a washing machine.
Must be furnished with single (0.9 m) or double beds (1.35 m), a wardrobe with sufficient clothes hangers and light switches next to the bed. It's necessary to include bed linen enough for the maximum number of guests and for sufficient changes at least for a week. There must also be an adequate facility for obscuring outside light i.e. curtains or blinds.
Must be installed with wash basins, a bath or shower, toilet, mirror and powerpoint, towel rail and shelf or cabinet. Sufficient bath linen for the maximum number of guests must be supplied. If your holiday rental offers accommodation for 6 guests or more, your home must have at least two bathrooms.
How to apply for your holiday rental licence in Galicia
The first step is to present your intention to run the property as a holiday home, requesting a licence and application. This is called the Declaración Responsible (Declaration of Responsibility). An application form is provided, in which you will need to certify that your home meets all the standard criteria as laid out in the decree and affirming that you will uphold that criteria for as long as the home is run as a holiday rental.
Every Declaracion Responsable should be submitted online. To do this, you can use an online form provided on the Xunta website. A form of electronic identification is necessary when using the online portal at the Xunta, including Chave365
The Declaracion Responsable is a form provided by the Xunta that needs to be filled out with all the personal and property details together with the following documents:
A summary of the technical characteristics of the property. Every detail regarding the structure and supplies must be included together with a technical plan of your property using the minimum scale 1:100

Licence Tax payment receipt - Currently 56.82 € for VT (can be paid online, by bank transfer or in person)
Receipt of payment for the properties taxes i.e. IBI, basura, utility bill
Title deed and maximum capacity (escritura)

In case the owner gives authority to another person to rent the property, it is necessary to include his/her personal data in the application.

ID document

Licence of First Occupation

Liability insurance in case of personal or economical damage in the property
From the moment you present your application, you are now obliged to abide by the Tourism Law and the regulations set out in the decree for holiday rentals (Vivendas Turísticas) in Galicia.
Inscription and licence number
Once your application has been processed you will be designated a licence registration number by your regional tourism department. You should receive confirmation of your application and the number within 15 days of the application being processed.
Once you have received your licence registration number it must be clearly presented on a sign displayed on the exterior of your property. It must be displayed within one month of receiving your registration number.
The whole process from the presentation of the application to receiving your category status should take a maximum of three months.