Accidents can happen and you don't want to be legally or financially held responsible for any incidents that happen to your guests during their stay. Specific holiday rental insurance also covers your home for breakages and robberies, so it's essential to choose a policy that covers you completely, rather than just your standard family use, buildings and contents.
What should my policy include?
To protect your own home and contents from over-zealous guests, make sure you choose a policy that covers accidental damage within your home. So if a holidaymaker breaks a chair or the TV, then you have insurance to cover the cost of the new equipment.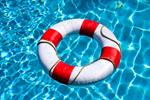 You will also need to include public liability within the policy, to cover yourself in the event that one of your guests has an accident in your home. This will cover for injury, death or any caused by the guest in or near to your property, which affects a neighbouring property.
If you are hiring gardeners, cleaners, swimming pool maintenance people, then it's also a good idea to include employee liability, which will protect you against legal action from an injured party.
And of course, there is the unwanted event of theft, both if your guests are the victims or the instigators. Make sure you have a policy that covers general theft and 'theft by guests'. Also check to see if your policy only covers theft if forced entry can be proved, not so easy to detect these days and a great get-out clause for insurance companies.
Would my house be covered when it's not occupied by renters?
You will need to shop around for a company that will cover your home when it's unoccupied. If a water pipe bursts, the electricity shorts and in turn your TV explodes, you may be disappointed when you turn to your insurance company for help here. Schofields Holiday Home Insurance and Intasure are two companies from the UK that will cover you for this eventually.