On the 22nd March 2014, Cantabria amended their Tourism Decree to regulate the short-term holiday rental market in Viviendas Turisticas (private holiday homes). This terminology now ceases to exist. An owner may no longer use the term 'vacacional' (vacation/holiday) or 'turistica' (tourist) to promote their holiday rental, which must now be registered as an 'Alojamiento Turistico Extrahotelero'.
Spain-holiday.com investigated the guidelines and procedure on how to register your holiday rental and apply for a licence in the region. Regulations here are more stringent than other regions, and the local government are starting to chase owners, so you need to get your house in order and apply for your licence now.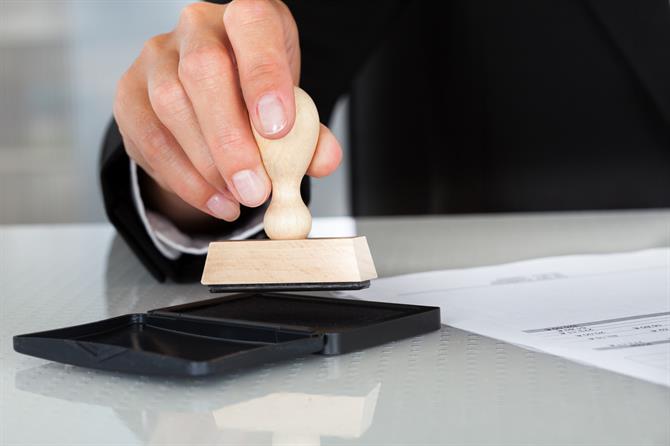 General rules for admission
Any legal entity - individual or business - can apply for a licence to open their 'alojamiento extra-hotelero' (non-hotel accommodation).
Under thistitle you may register a studio, apartment, bungalow or chalet.
You must not live in the property, at the same time as renting it out, or rent out individual rooms in your home. You can't register a property that you sub-let.
All properties must be adapted for guests with disabilities, based on the parameters laid out in the Código Técnico de la Edificación (Technical Building Code), or following the current legislation for the elimination of architectural barriers.
Your holiday rental home will receive a quality grade of 1, 2, 3 or 4 keys.
All information about your property - prices, brochures, invoices and advertising, must be available in at least Castellano and English. And must clearly state your category and quality grade.
You must maintain your property at all times, to the quality and safety standards, set out in the decree.
If you choose not to register your holiday rental, you may continue to offer short-term holiday rentals under the Urban Tenancy Act - LAU (Ley Arrendamientos Urbano). To do so, you must offer a rental contract for every booking and declare all your earnings in your tax return. However, you must not advertise your holiday rental anywhere using the terms: holiday rental (alquiler vacacional), vacation home (vivienda vacacional), tourist accommodation (alojamiento turistico), or indeed use any other term, which suggests your property offers 'tourist' accommodation.
Guidelines for preparing your property as 'Alojamiento Turistico Extrahotelero' in Cantabria
Studios: Should comprise living room/bedroom with built-in or separate kitchen and separate bathroom. Be equipped with furniture, fixtures and fittings (see list below). Have a maximum occupancy of two guests.
Apartments: Should include at least a living room, kitchen, one plus bedrooms, one plus bathrooms. Be equipped with furniture, fixtures and fittings (see list below).
Chalet or bungalow: Should include at least a living room, kitchen, one plus bedrooms, one plus bathrooms. Be equipped with furniture, fixtures and fittings (see list below). The property should occupy the total building, have at least two exterior walls and a separate entrance. Bungalows must only occupy one floor, chalets may occupy multiple floors and have a garden surround.Your home must be clearly identifiable with a number and the name of the house, if it has one.
All properties must have a system to block out exterior light i.e. curtains or blinds.
Quality and safety standards
Your home must have a fire and security system in place. If your holiday rental is an apartment located in a block of apartments, the building must have a standard fire protection system i.e. fire escapes, panic devices, emergency lighting, evacuation signage and floor plans at the entrance to the building.
Heating, air conditioning and hot water
All properties must have a heating system that functions, and hot water available in all bathrooms and kitchens. Properties graded with three or four stars must also offer a hot/cold air conditioning system.
Minimum room sizes and specifications
This is a guide to the minimum sizes, fixtures and furnishings required for 1-4 key graded properties. The list is extensive for properties that are looking to be graded with 3-4 keys. We recommend you read the decree to understand the provisions you will need to make, along with minimum room heights.
Room sizes;

Room specifications:
Bedrooms: Must have direct access to light from the exterior either through a window or patio door and be be furnished with: single, double or two single beds, wardrobe with shelves and hanging space, 1-2 bedside tables with side lamps, a mirror and a light switch located next to, or over the bed.
If you offer convertible beds, or sofa beds, they should not exceed more than 50% of the total guest occupancy. You must clearly explain in all advertising, the number of guest spaces offered with a convertible bed. This will be verified during the inspection process.
Bathroom: Your bathroom should be fitted and furnished with: a wash basin, toilet, shower, shower curtain or screen, hair dryer, power outlet, mirror with light, waste bin and bath linen (100% cotton). There must be direct ventilation or a bathroom fan.
Living/Dining Room: Your living /dining room should be furnished with at least: enough sofa spaces to seat the maximum guest occupancy or more, television and dining room table, again to seat the maximum guest occupancy.
Kitchen: Your kitchen should be equipped with the following: fridge, oven, extractor fan, sink, kitchen units, pots, pans, cutlery and a coffee machine! Three and four key graded properties will also need to install a washing machine, dishwasher, hob, iron and ironing board.
How to apply for your holiday rental licence in Cantabria
You present your application 'Declaración Responsable' (Sworn Statement) at the Regional Tourism Department. The legislation states that you must do this PRIOR to starting your activity. However, even before you can present your application, you will need to apply for a Municipal Opening Licence from your local ayuntamiento (town hall) and register your activity with Hacienda (tax office) and the Social Security office.
You must also have in place the relevant public liability insurance. For occupancy of up to 25 guests you will need to take out a minimum liability of 175,000 €. The policy must be presented within one month of your application and, of course, it must be effective from the opening day of your holiday rental, until you cease operation.
The 'Declaración Responsable' should include:
Signature of the title-holder of the property
Address and contact details of the property
Maximum Guest Occupancy, number/type of rooms, you must declare any extra convertible beds
Technical information - square meterage, etc
Opening periods i.e. the season dates for your holiday rental
Category under which you want to offer your rental - this will be 'Alojamiento Turistico Extrahotelero'
When you register your property with the tourism department, you will be giving permission to allow officials to gain access to any documents referring to the title-holder and property that may be held by Government administration offices ie. Hacienda or Social Security. Or you must agree to provide all information on immediate request.
Documents to include with your application:
Property title-deed (escritura)
Nota simple, or similar document, if you have carried out any updates to your home, since the original title-deed (escritura)
Municipal Opening Licence (or document to prove you have applied and paid the fee)
Document or certificate from the tax and social security offices to confirm you have registered the activity
Public liability insurance certificate
Power of attorney if you are representing the property's title holder, together with your company's escritura or NIF/DNI
Certified document to verify your property adheres to fire regulation standards
When you present your Declaración Responsable you are agreeing to the conditions set out for owners and managers of tourist accommodation in Cantabria. When your application is approved, and you have received your licence number, it must be clearly displayed with the category type and rating (keys) in the principal entrance.
Once you have presented your 'Declaración Responsable' your property will receive an inspection from the Tourism Inspection Department. This is to corroborate that your declaration of quality and safety is correct and also to grade your property.
The decree states that you should not commence activity, prior to the presentation of your application. The process should take no more than six months.