A recent report by International expense management firm,
Concur
, highlighted the growing demand for holiday rental accommodation over hotels for business travel. The company, which has 22 million users worldwide, operates a travel booking tool, which has gone from booking zero dollars in rental accommodation two years ago, to registering 1 million dollars booked in the last quarter alone.
Attracting corporate travel bookings to your holiday rental, might seem like a deflection away from your core business. You will certainly have to weigh up the pros and cons and decide if its worth the effort. However, if you are already running your holiday rental like a five star home-from-home, incorporating a new dimension for business guests could create more booking opportunities, with minimal effort.
As most corporate travel is taken out of high season, it's also a great way to fill up your calendar with more off-season bookings.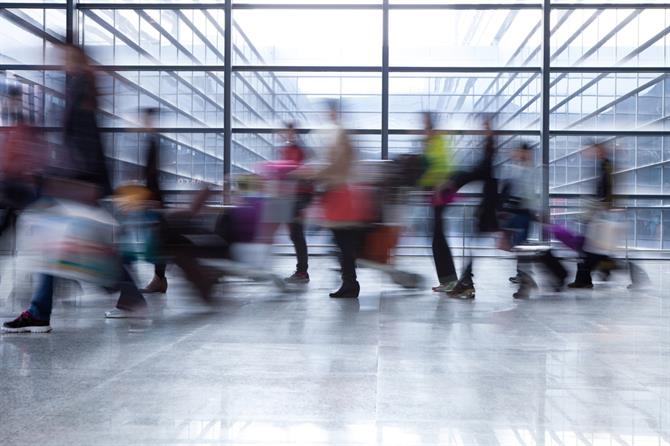 What are business travellers looking for?
Firstly, it's important to remember that business travellers tend to stay for shorter periods. An average booking tends to be for a duration of one to five nights. On this basis, you need to decide if it makes economical sense for you to open up your home for such a short period.
A business traveller is looking for accommodation that makes their trip easy and comfortable. Close to where their meetings are scheduled, offering good transport facilities and somewhere to retreat to after their busy day.
Corporate or team travel clients will be looking for accommodation that can offer them space, flexibility and a place where their team can bond, perhaps where they can invite clients or contacts for meetings and an owner or manager that can provide them with more than just accommodation.
Hotel accommodation may have been the standard choice for business travellers in the past, but think about it. What can a hotel can offer, that your holiday rental can't?
Ten 'Added-Value' features that will appeal to business travellers
1. Transport: We have already established that a business traveller's stay tends to be shorter, so they might not want to hire a car, especially if they don't know the area. Providing an airport 'pick-up' service takes away the hassle of queuing for a taxi, or working out which bus or train will get them to their destination. Do your homework and find out the itinerary for your client's visit, offer to organise transport for them to and from meetings. If you are centrally located, provide them with a travel guide, including information on timetables and prices.
2. Location, location, location: One of the most important factors in booking business travel is the proximity to the meeting location. It's essential to be specific in your description about where you are and what your neighbourhood and region has to offer. If you are centrally located or close to exhibition centres, business districts or landmarks, then it makes sense to use this information in your property description.
3. Wifi: A must for business travellers, who need to stay in touch with the office, answer emails and work during their stay.
4. Daily cleaning service: Business travellers who ordinarily book hotel stays, will be used to having their bed made each day and leaving their breakfast remnants on a tray for the room service team to collect. It's not essential, but it may attract more business travellers, if you offer a daily housekeeping service: bedmaking, kitchen cleanup and towel changes. You can arrange this with the client while they are out, and of course, charge a supplement for the service.
5. Chef & Shopping: Business travellers, and their accounts team who foot the travel costs, will be looking to reduce costs wherever possible. If booking a holiday rental can cut down expenses such as daily restaurant bills, then it's another reason for making the switch.
Offer to stock up on essential products for their stay, so they don't need to go shopping or eat out. It's a good idea to offer an advance shopping list to choose from.
A personalised chef service could be perfect for guests who don't want to cook, but also don't want to dine out alone. Leaving them a pre-prepared dish to heat up when they get back, or create a menu for group travellers. This will really give your holiday rental an extra dimension. Catering for group travellers, or for guests who want to host client dinners, is another major plus point for corporate groups and high profile travellers.
Of course these extras are all subject to a surcharge, so you are not losing out by providing added-value services to your business. In fact, you can increase your rental income through the provision of these services.
6. Group activities at home: If you have a holiday home that can cater for group bookings, then present the space for activities. This could be the ideal location for team bonding sessions, whether in the garden, swimming pool, wine tasting or cooking challenges in your kitchen.
7. Group activities in your region: Work with a local corporate event company, like Experience Box Spain, to offer team-building activities and entertainment. If you can offer discounts and earn a commission, then the initiative becomes profitable.
8. Meeting points: If you have a spacious living area, or terrace, then it could be the perfect location for your guests to hold meeting. Set the scene and offer to provide refreshments during the day. All of a sudden, holding a meeting in an office or hotel lobby, doesn't seem at all attractive.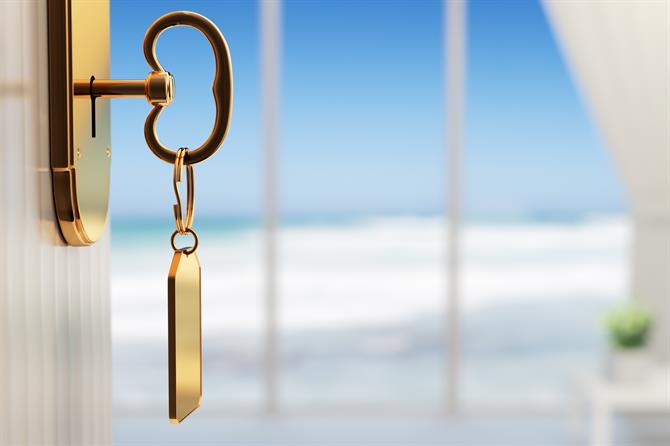 9. Five-star comforts: In a previous article, we looked at how to run your holiday rental like a five star home-from-home. You'll need to put these recommendations into action if you want to attract business travellers, who will expect hotel quality from your holiday rental. Which means providing quality bed and bath linen, toiletries and toilet paper. Everything must be in working order and presentable.
10. Provide an invoice: If you want to take business travel bookings, you are likely to be asked to provide an invoice. To raise an invoice for accommodation bookings you don't need to set up a company or be self-employed in Spain, of course you must declare the earnings and invoices in your end of year tax return.
There are two types of invoice for accommodation:
If you raise an invoice for providing guest accommodation only, you do not need to charge IVA (VAT)
If you provide extra services, such as cleaning, chef service, transport, etc. You will need to charge the IVA at 21%
If you have your own website, or are using social channels to promote your holiday rental business, plan in a business traveller promotion. Set up content and messages, which communicate the benefits of your holiday rental and what it has to offer for business or corporate travellers.
Hooking a share of the business travel market, could be a lucrative initiative for your holiday rental and a sensible way to book unfilled slots in your low season calendar.