Reading time: 3 minutes
The tourism industry on the Costa Dorada has enjoyed a golden winter this year with more than one million visitors and nearly 3 million overnight stays along the Catalan stretch of coastline between Barcelona and Tarragona, up 9% on the same period in the previous year.
The increase in visitors in the winter months of January-April is largely thanks to promoting the area as a destination for sports and events outside of the summer months, according to FEHT (Federacion Empresarial de Hosteleria y Turismo de la provincia de Tarragona) which has seen visitors come and experience or enjoy watching sporting events.
According to latest figures provided by Observatorio del Parque Científico y Tecnológico de Turismo y Ocio de Cataluña, visitors from Germany (+42.8%), Belgium (+41%) and Ireland (+40.5%) have all increased by more than 40%. International visitors have also increased from UK (+27.4%), Netherlands (+21%), Russia (+14%), Portugal (+8.3%), France (+3.2%) and Italy (+3%). Spanish visitors to the region has also increased (+6.7%).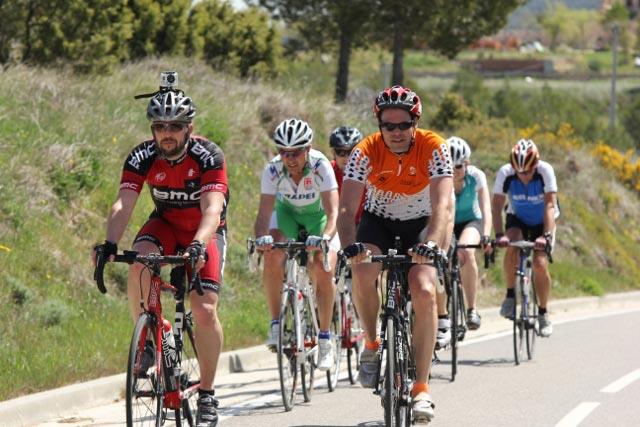 While hotels and campsites appear to have enjoyed a moderate increase in guests – 9% and 6% respectively - holiday rental owners have reaped the rewards of this latest drive to attract off-season visitors to the region with a registered increase of 31% visitors staying in self-catering accommodation.
The average length of stay has increased slightly from 2.9 nights compared to 2.8 nights in the same period in 2017.
How to Capitalize on Local Events to Market your Holiday Rental in Off Season
Holiday rental owners can optimise their off-season appeal by promoting the various events taking place nearby.
Many sporting, such as golf, windsurfing, kitesurfing, SUP, cycling, canoeing, athletics, tennis, sailing, motor racing, and running hold professional level events in Spain, due to the climate, the facilities, and the weather. Here are 6 simple steps to help owners generate more bookings around local events.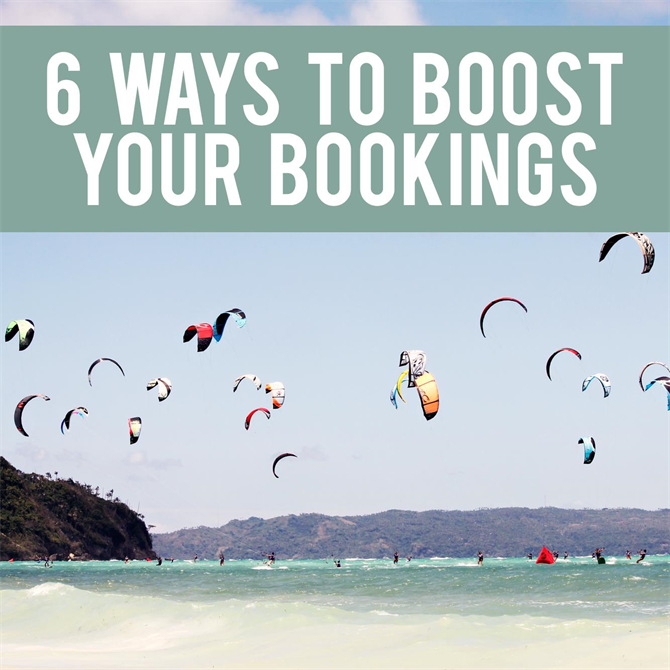 1.

Find out what is on in your area.
One of the main advantages for holidaymakers and travellers of dealing direct with owners is that they can get first hand local knowledge. This includes local events. Find out what is happening in your area and create a calendar of the standout events, which could be European or International level championships, or a unique event or an event happening for the first time.
2.

Tweak your copy
Having a killer description of your property and the nearby areas that are aimed at tourists coming in the summer months is all very good, but it won't hit the mark when it comes to off-season visitors.
Adjust or expand your property description to let people know what events are happening, and how near they are in relation to the property.
3.

Sportspeople choose self-catering.
Professional sportspeople often follow strict diet plans, especially when they are entering a competition. For this reason, the appeal of having their own kitchen to prepare the food they need can be a deciding factor in choosing self-catering accommodation instead of a hotel.
4.

Review your minimum stay policy.
The statistics mentioned above reveal that the average length of stay in the winter months on the Costa Dorada is 2.9 nights. For this reason, consider reviewing your minimum stay policy to allow for short stays of a few nights.
5.

Contact local communities related to the sporting event
With very little effort you can quickly find community type websites, or Facebook groups related to the sporting event. These websites/groups are likely to see an increase in enquiries relating to the upcoming event, either from their local members, or even general enquiries. Think, if you found them with a quick search on Google, then others looking to participate or watch the event can find them too. Sending a quick and friendly email telling them about your property and why it is perfect for participants or spectators for the event could yield results with very little effort.
6.

Add value to the event experience
You may not have the time or inclination to offer a concierge style service where you can help people get VIP tickets, but your local knowledge could help you suggest other things to do during the visit that would add value to the event experience.
For example, would a sportsperson be interested in local massage or physio recommendations, or perhaps a local spa or natural spring? When you contact the local communities as suggested in Point 4 above, perhaps they can give you some information to share, such as other smaller events that are happening around the main event, or that the community is organising themselves, that might appeal to your guests, whether they are spectators or participants.