Spain Holiday is active on Google Plus. We continually update our page and will be offering many more competitions in the future.
Google Plus is Google's answer to Facebook. It is the fastest growing social media platform in history and tied into all of Google's products.

To get started, circle our page +Spain-holiday.com and enter our competition to win one years free advertisement for your holiday home in Spain.
It couldn't be simpler
Go to this page +Spain-holiday.com and click follow. That's it.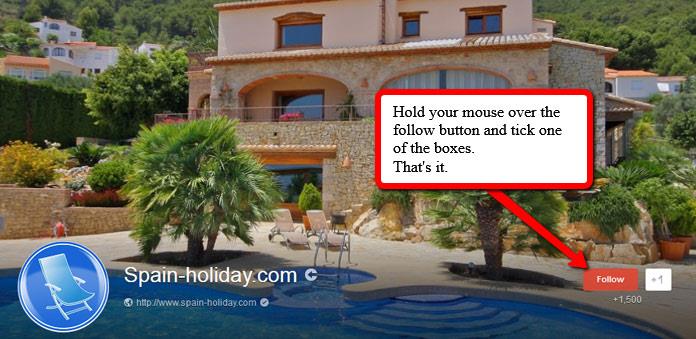 Competition terms and conditions
In case you don't have an active Google Plus account you need to create one first
Competition deadline is May 1st