Christmas is less than a week away and you may be contemplating an escape from the hubbub and chaos of this busy season, to a relaxing, halcyon getaway.
If that's the case, look no further. Spain-holiday.com has several Last Minute offers, which could be your ticket to welcoming in the New Year with friends and family in Spain.
Last Minute Offer in Sitges
Situated just 15 minutes from Sitges and 40 minutes from the city of Barcelona. Villa Casamitjana offers the perfect combination for those seeking a natural relaxing environment with plenty of leisure attractions. The property has four bedrooms, sleeping nine guests. It boasts a warm and comfortable atmosphere, comes fully equipped and opens out to three terraces. There are two spacious living and dining areas, perfect for a rendezvous with the whole family and where you can enjoy the various entertainment systems, such as two Satellite TVs, large selection of DVDs, Hi-Fi equipment and a pc with internet connection. Head outdoors to enjoy a wide range of outdoor sports and leisure activities, or a nighout and shopping in lively Sitges. Last Minute Offer: 21st December to 11th January 1,500 Euros / Week
Last Minute Offer in Marbella
This luxurious Marbella villa, with its modern and elegant design, is situated just 100 metres from one of the best beaches in Marbella. The 650m2 exclusive living space sleeps 14 guests. There is a terrace and private garden with beautiful views to the sea. Comfort and space are what distinguishes this holiday home from the rest, comprising: seven bedrooms, six bathrooms, 40m2 living room fully equipped down to the last detail with Satellite TV, surround sound system and fireplace. Last Minute Offer from 21st December to 11th January 2000 Euros / Week
Last Minute Offer in Calpe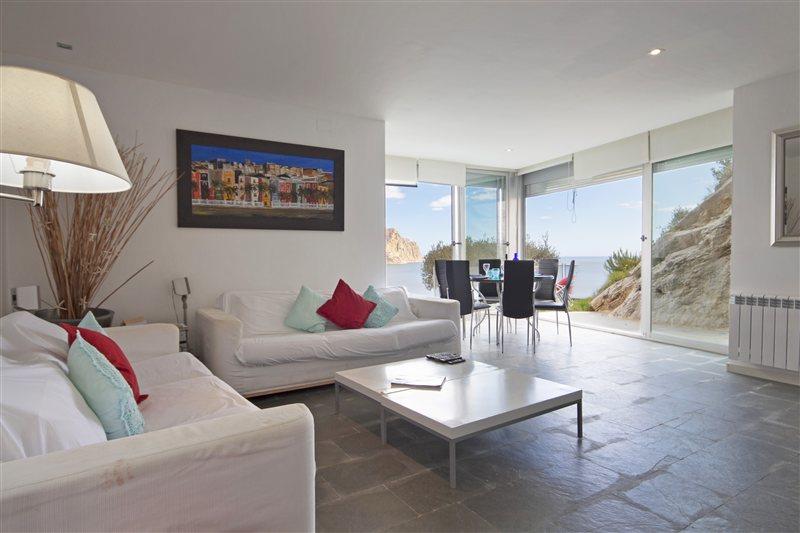 If you want to see in the New Year looking out to the Mediterranean Sea, this exclusive villa in Calpe is a great option. The modern, three bedroomed villa is set in an enviable position of Calpe coast, in the resort of Maryvilla, just 200m far from sea , sleeping up to six guests. The villa offers unsurpassable panoramic views to the sea view and coast of Calpe. This villa is built over a small mountain of 800 m², divided in several terraces, ideal for relaxing. It has a living space of 150 m² on several levels and a 7 metre infinity pool. Last Minute Offer: From 28th December to 1st January 130 Euros / night
Last Minute Offer in Malaga
And if you're thinking of spending Christmas at home, and heading out after the New Year's festivities, then these beautiful cottages set amongst the pine-clad mountains and olive groves of Malaga's interior countryside, could be just what you need. Spain-holiday.com recommends these rural holiday cottages in Villanueva del Trabuco (Malaga). Traditionally restored rustic cottages, set within the Cortijo de los Lobos. The enchanting properties are situated just 40 minutes from Malaga capital, sleeping five guests, a family can enjoy a relaxing break and for horse lovers Cortijo Los Lobos is paradise, with off road riding through pine forests and fields and different scenery to be discovered every time you ride. Outside, the accommodations have Moroccan style tables and chairs, gas bbqs & sofas for relaxing, all set in colourful landscaped gardens,with a large central courtyard area with wooden table and sofas that all guests can share if holidaying together. Last Minute Offer: 2nd-23rd January 350 Euros / week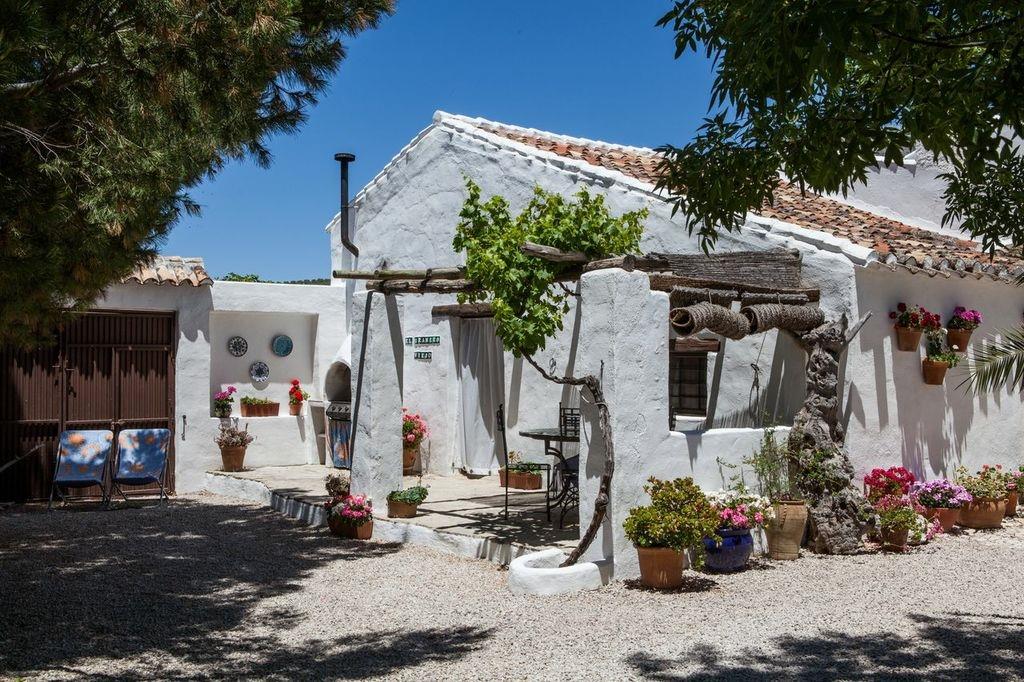 According to John Kramer (Marketing Director of Spain-holiday.com) - "Because of the volume and diversity of Spain-holiday.com's holiday rental portfolio, we are able to present a choice of Last Minute Offers to suit all tastes and budgets. This is just a selection of ideal properties to celebrate Christmas and New Year festivities with your friends and family."