After a year of uncertainty, as to whether the Community of Madrid would regulate private holiday rentals or ban them outright, they have finally announced the introduction of a regulation for Viviendas de Uso Turístico, and which also covers Apartamentos Turísticos (Serviced Tourist Apartments), many of which were revoked licences back in 2010.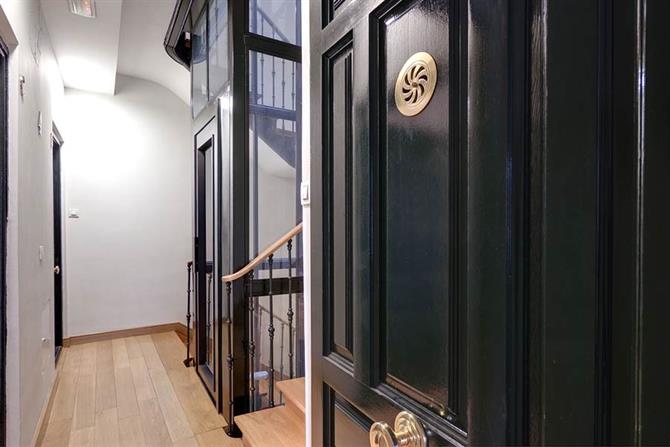 The Government of Madrid conceded it was impossible to ignore the Vacation Rental demand, as more and more holidaymakers choose renting a holiday home as their preferred accommodation. In 2013, 4,224,000 tourists visited the autonomous community of Madrid and if Spain's capital wants to keep tourists figures and economy growing, it's essential travellers are offered the range and quality of accommodation, they are accustomed to booking all over the world.
The draft decree was published at the end of May. Although there is no confirmed date for when the actual regulation will come into force, it's a welcome announcement for the 8000 or so private holiday home owners and managers in the Community of Madrid.
Or is it…?
David Tornos, of Asotur, the Association for Managers of Private Holiday Homes, criticized the handling of the regulation, saying that much of the sector in the capital would be ostracized, because local legislation only allows 'tourist accommodation' to be situated on 'Suelo Terciario', land which has been allocated for commercial use only. According to Sr. Tornos, regulations would be impossible to enforce in Madrid capital, as most Viviendas de Uso Turístico were situated on Suelo Residencial (Residential land). He added that Madrid had to "fill in the gaps" before the regulations would be practicable for the sector as a whole. However, he gave his commitment that Asotur would work with property managers and owners to promote the importance of quality of accommodation.
Another issue, which will affect holiday rentals in Madrid City, is the regulation, that owners must offer their accommodation for a minimum stay duration of five days. This will make it impossible for them to compete with hotels for the city weekend break market.
So, good news, to a point, for the holiday rentals sector in the Community of Madrid; on the other hand a slap in the face for the hotel and hospitality industry, who met the announcement with consternation. They claim the draft decree does not protect guests with sufficient quality standards, and berated the government for their inability to introduce regulations that will promote a high quality of accommodation throughout the region.
It seems like Madrid's regional government can't win, whichever way they turn.
Each ayuntamiento (town hall) has been tasked with managing the submission and issuing of licences, so rules, regulations and licence fees will most certainly vary.
Compared with other regions, the draft decree for the Community of Madrid, contains very basic requirements for Viviendas de Uso Turístico to be able to apply for their licence. Whether this will change once the final decree is approved, we will have to wait and see. If the hotel sector have anything to do with it, more intense quality standards will be admitted.
Minimum requirements include:
Viviendas de Uso Turistico (private holiday homes) must be listed in the Registro de Empresas Turísticas
They will be registered under one category i.e. Vivienda de Uso Turistico rather than receive a quality grading, as will Apartamentos Turisticos
Owners must not live in their home, whilst they are renting it out as 'Tourist Accommodation'
Owners may not rent out their accommodation on a room-by-room basis
A minimum stay of five days must be advertised and your home must be available for a minimum of three consecutive months i.e. July-September
The rental price should include: water, electricity or other energy supply, climatisation, bed and bath linen, and cleaning
Accommodation must comprise of, at least, a living/dining area, kitchen, bedroom and bathroom
A studio apartment, where the sleeping area is integrated into the living/dining/kitchen space, must only provide accommodation for a maximum of two guests
A contact telephone number for the owner or manager must be available to guests
To apply for your licence you must present a Declaración de Responsable at the Regional Tourism Agency, together with technical floor plans, signed by a building or architect professional
You must not use the address as your permanent address of residence, as this will impede any inspections necessary during the licence application
Your inscription in the Registro de Empresas Turisticas should be completed, only once you have presented your Declaración Responsable
Once you have received your licence registration number, it must be visible on a plaque placed on the facade of your home