The Centre for Contemporary Art in Malaga (CAC) last week hosted the Congress of Holiday Rental Tourism, an event attended by about 100 people and was well received among institutions, professionals and media related to tourism in Andalucia. Spain-Holiday.com collaborated on the launch of this event.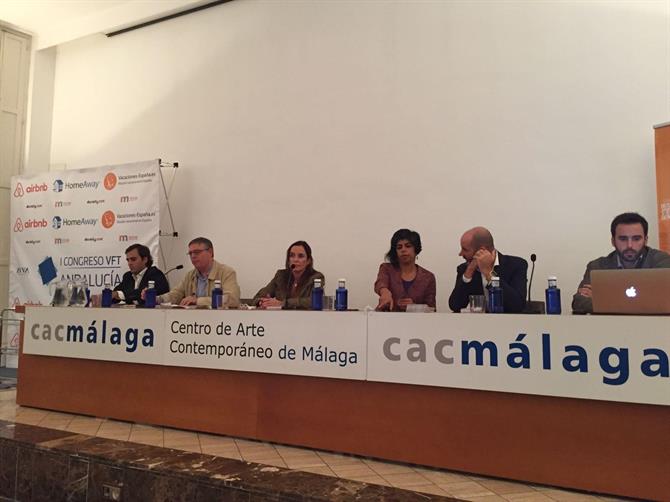 The Congress, organized by AVVA (Association of Tourist Housing of Andalusia), supports the holiday rental industry.
The three round tables that made up the Congress covered the main aspects of the holiday rental industry - "Requirements and Security", "Control" and "Challenges, Quality and Sustainability". Representative of the National Police also explained the exact procedure to identify tourists and register them with the National Police as required by law since the Tourism Decree came into effect in May in Andalusia.
The final table of the Congress was attended by representatives of the main websites for holiday rentals, among whom was Kaajal Mansukhani, PR Manager of Vacaciones-Espana.es, which referred to the growing number of holiday rental homes in Andalusia; the current number of registrations to the Andalusia Tourism Register is now at 13,000 of which 8,000 have already been processed.