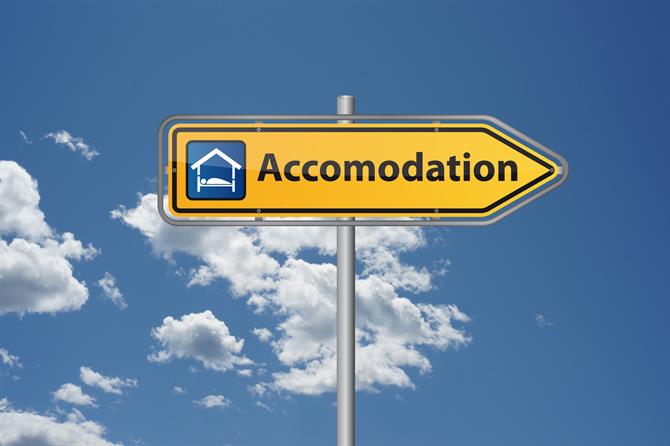 The first thing 'NOT' to do is ignore the request or turn it away. As the old proverb goes, "Where there's a will, there's a way". If you find a way to help potential guests you can't accommodate this time around, they will likely become future guests.
The early bird catches the worm
Establish within your property description the most popular booking weeks and the popularity of your resort during certain times of the year. Recommend guests book early for next year to avoid disappointment.
Sharing with others makes for a win:win situation
If you haven't done so already, it's a good idea to make friends with other holiday homeowners in your local area. Developing reciprocal relations and working together is a great way to maximise your booking potential.
We suggest you make a list of local holiday homes that could be a good fit with your own. Reach out to the owners and agents you would like to work with and suggest you work together to ensure guests are always accommodated. It's a good idea to make an appointment to view the home. Check it's to a high standard and you can recommend it with confidence.
Networking locally can also help if you receive enquiries from clients requesting accommodation for a larger group than your home can entertain. Connecting with a local group of homeowners gives you the option to offer joint accommodation, dividing the group between your property and another.
Get it together
Once you have made some local contacts, why don't you start up a 'district/regional' homeowners group? If you are living outside of Spain, it won't be easy to meet up on a regular basis, but even through regular 'virtual' contact you can keep up-to-date on local information, share your advice and experiences and importantly, develop long-lasting relationships with like-minded owners. Together with these owners you can create a local property circle, helping each other out with the issue of booking overflow.
A great way to keep in touch is to create a Facebook group with local homeowners. Here you can share news and ideas, updates about your home, special offers, etc.
Referral commissions
Of course, if you are sharing bookings and recommending other holiday homes, you may want to offer and receive a referral commission. Many local owner communities do work on a commission basis. However, these commissions can sometimes work against you, as some owners or property agents increase the rental price to cover the cost of paying an extra commission, resulting in the guest you wanted to help, actually losing out.
Sometimes it's best to keep it uncomplicated. Help out your fellow homeowners without expecting anything back. If you help them out this time, they will definitely return the favour in the future.
Going the extra mile pays off
If you have potential guests that you can't accommodate, do some footwork to help them find an alternative solution. Have the mentality that you really want to help a visitor, even if they don't end up staying in your property. After all, your holiday home is a business and if you offer first-class customer service, guests will recommend you, even if they don't stay with you this time around.
Homeowner quote: "Last year I went out of my way to help a potential guest whose holiday dates didn't coincide with our availability. This year she emailed and booked our villa. Going the extra mile paid off, in this case."
Social media
Social media is a great way to share leads, especially if you have created your local homeowner group. You can post the request on your own Facebook, Twitter and Google+ pages, but it's also recommended to connect with local community pages and through these contacts you may be able to find a solution for your guest.
Know your customers
If you have a potential client that contacts you with a requested date that's already booked, review the bookings you have. Do you know the guests? Are they repeat bookers, perhaps a retired couple who have more flexibility with dates? If you know your guests, why don't you ask if their dates are flexible and can be moved around? You could offer them a free night as an incentive to change their booking.
Simply ask
And vice versa. You can simply ask the client requesting these dates if they are flexible. If you really want to secure the booking, you have the same option to offer an incentive: a free extra night, or voucher for a local attraction or restaurant.
If you don't ask, you will never know!