Renting out a property on the island of Menorca will be restricted to five areas ONLY; Fornells, Sa Mesquida, Es Murtar, Es Grau and Cala Sant Esteve.
Most notable is that Ciutadella is NOT included in the locations where holiday rental licences will be granted.
Holiday rental owners with an existing licence for properties located in other areas will be able to continue to rent out their properties.
Menorca becomes the first island in the Balearics that has created a standard regulation to commercialize apartments (multi-family dwellings) for tourist rental in a legal manner.
New licences will still not be issued until the Territorial Insular Plan is published, which may take up to two years.
In July 2018, the Menorcan government (Consell Insular) approved the establishment of zones where holiday rentals will be permitted on the Balearic island of Menorca.
As a result, new licences for holiday rental properties will no longer be granted in rural destinations, nor in the popular tourist destinations of Mao, Ciutadella, Ferreries, Es Mercadal, Es Migjorn Gran, Alaior, Es Castel and San Lluis – all of which are located outside of the newly established tourist zones.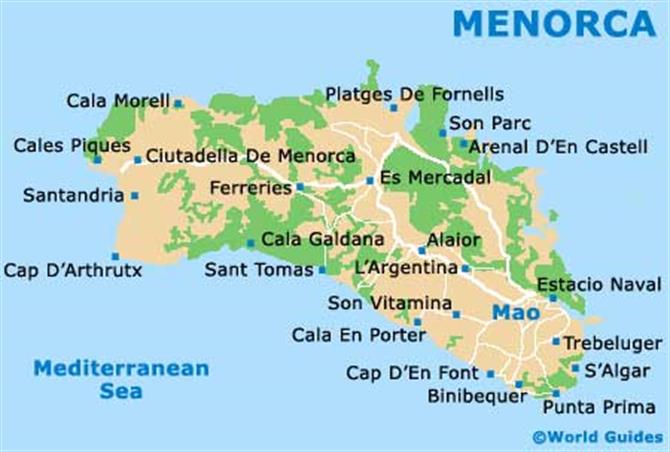 With the exception of pre-existing holiday rental licences, holiday rentals in self-catering accommodation will now only be permitted in the 5 areas indicated - Fornells, Sa Mesquida, Es Murtar, Es Grau and Cala Sant Esteve.
Pending Review of the Insular Territorial Plan (PTI)
The situation will not change at least during the next two years and new activity licenses are suspended until the revision of the Insular Territorial Plan – Plan Territorial Insular (PTI) is carried out.
Only if the PTI makes restrictions on holiday rentals more flexible in this review, could the situation in this activity change in the future.
A Cautious Step Forward
The president of the Consell, Susana Mora, stressed that it is a "step forward" that helps the administration regarding the approval of the revision of the Territorial Insular Plan, which aims to strike a balance between sustainable growth and environmental and territorial impact.
The Consell has remarked in a statement that the two main axes on which the zoning project is based are to "prevail the current territorial model and prudence."
When the Territorial Insular Plan is published in the BOIB – the official bulletin of government laws and regulations - people who have a property in suitable areas can submit a responsible declaration to apply for their licence and legally market their property.