Following on from our article about
Calpe's free Wi-Fi initiative
, we are happy to report that mobile roaming charges in general have been slashed within the EU.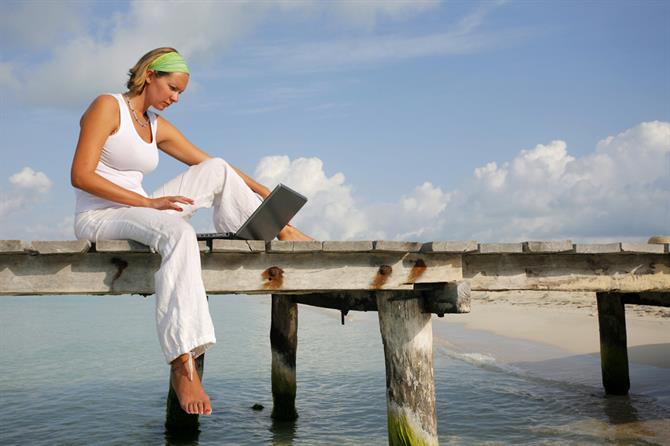 Costs for using a mobile phone abroad have always been notably high. Since 2007 the European Commission has been working to cut costs, including capping charges from mobile phone operators. We are now happy to report, that from the 1st July, new, reduced tariffs have taken effect.
Neelie Kroes, vice president of the European commission, commented, "The EU has to be relevant to people's lives. The latest price cuts will put more money in your pocket for the summer and are a critical step towards getting rid of these premiums once and for all." She also commented that the latest prices are good for both consumers and companies, taking the fear out of the market and helping it to grow. There should also be further prices reductions announced in July 2014.
The new roaming price cap will decrease outgoing call charges by 17% a minute and incoming call charges by 12% a minute. Downloading data, maps, emails and sending images will cost around 36% less. The commission reported overall retail price reductions across phone calls, SMS messages and data of over 80% since 2007.
Cap price tariffs from 1st July 2013 (excluding your country equivalent VAT):
Download data or browse the internet: 45 cents (38p) per megabyte
Outgoing calls: 24 cents (20p) per minute
Incoming calls: 7 cents (6p) per minute
SMS messages: 8 cents (7p) per message
Mobile phone operators have the option to offer even cheaper rates, with some providers completely eliminating their roaming premiums for both voice and SMS services, or offering them free in designated European regions. Check with your mobile operator for more details and remember they only apply within the EU.
There are also several ways you can reduce or avoid roaming charges altogether while you are on holiday, such as only using data services when Wi-Fi is available, buying a local sim card, turning off data roaming completely and making sure your app's auto-updates are switched off. You can also contact your network operator to ask about Mobile Bundle Deals
Now you can share your holiday on-demand for less!