We have included the following features within the user account and online filters:
Airport
We kindly ask you to update your ad with this information. To do so, please log in to your user account and click on "edit".You can choose your nearest airport, in section 14 of the property features:

We have listed the main airports providing international flights. If there is a small airport that is even closer to your home, but is not on this list, then you can mention this in the box for "special notes about 15-20" or within your description.You will, however, need to choose the closest "big and international airport" and mention the distance to it within section 14.
Wifi
Wifi has now replaced what we previously called "internet access". Internet access was too wide a definition and often included a nearby internet café. This option is no longer available. If your holiday home has a WIFI connection, please update accordingly.

The airport name is mentioned among the characteristics of the home within distances: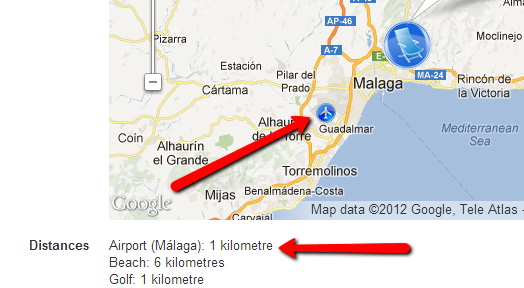 Wifi is also mentioned and renters will be able to filter for it on the advanced search: