Cheap flights and accommodation don't necessarily mean a cheap holiday; varying prices of everyday local expenses are playing a far bigger role in bagging a bargain holiday in the sun.

If you are looking for a last-minute budget holiday this summer, then Spain offers great in-resort value on its Costas and islands.

Leading Spanish holiday rental website, Spain-Holiday.com, has compiled its annual summer spending price comparison report that reveals the best value and most expensive destinations for tourists visiting Spain this summer.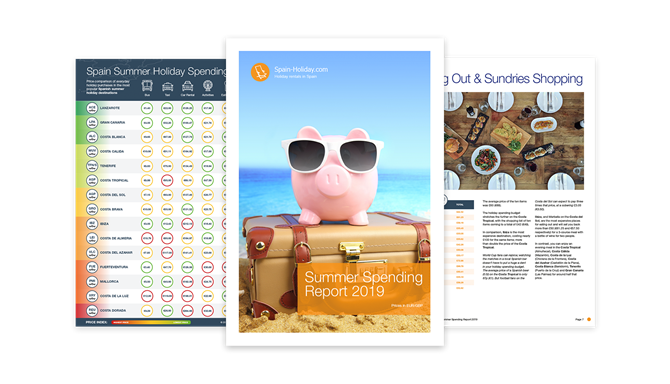 The 2019 Summer Spending Travel Trends Report compares the average price of everyday holiday purchases in the top 15 holiday destinations in Spain, such as airport transfer costs, eating out and grocery shopping, and entrance fees to popular family-friendly attractions. The results might surprise you.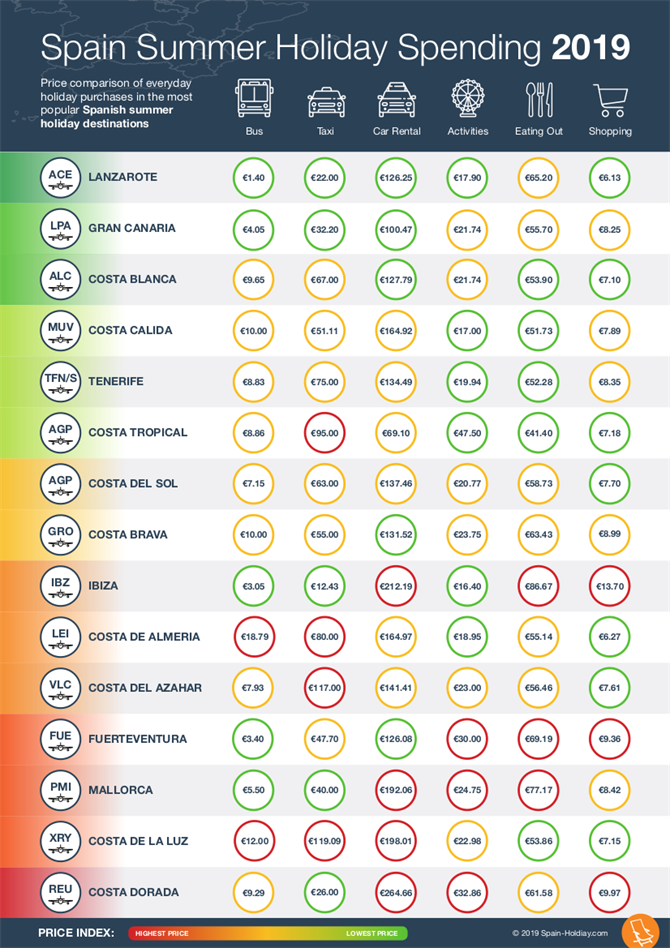 The Top 3 best value destinations, where your euros will stretch further are Lanzarote (1), followed by Gran Canaria (2=) and Costa Blanca (2=).

In contrast, the most expensive destination is Costa Dorada (15). in joint position as second most expensive destinations are the islands of Fuerteventura (12=) and Mallorca (12=), as well as Costa de la Luz (12=).

Overall, the Canary Islands come out on top of the Best Value Destinations lists, with three islands in the Top Five – Lanzarote (1), Gran Canaria (2=) and Tenerife (4=).

On the mainland, Costa Blanca (2=) is the best value destination, in joint second place with Gran Canaria.

Last year, Ibiza (9=) topped the list of most expensive destinations based on everyday costs such as eating out, transport and entrance fees to main attractions, with restaurants and food shopping considerably more expensive than mainland Spain. It is now in 9th position.

The full report is available to read and download at https://www.spain-holiday.com/campaign/summer-spending-report and includes a comprehensive infographic showing the price differences for each destination.