The stage is set for the second edition of the Starlite Festival, the Costa del Sol's biggest music festival, which will take place from 23rd July to 24th August.
Amongst the stars performing are Bryan Adams, Jamie Cullum, UB40, Julio Iglesias, Alejandro Sanz and the Buena Vista Social Club
Leading Spanish holiday rentals company 'Spain-holiday.com' are working in collaboration to promote the event and offer accommodation to festival-goers
Great music, festival frolics and fun in the sun are high on the agenda for summer 2013 in Marbella. The Costa del Sol's principal festival, Starlite Festival Marbella is back with a lineup of some of the best music artists, fashion and art shows, and cinema. The festival commences on the 23rd July and will take place in the Cantera de Marbella (Marbella Quarry), hosting renowned international artists, such as Jamie Cullum, Bryan Adams, Alejandro Sanz, Julio Iglesias, Enrique Iglesias, UB40, the Buena Vista Social Club and Spanish heartthrob David Bisbal. In keeping with a more Spanish vibe, Spanish maestro guitarist Paco de Lucia will be performing; as will classical flamenco dancer Sara Baras. Aficionados of music from the 80s and 90s will be in for for a treat, with two musical concerts, King of Pop and Grease the concert, celebrating an era of high hair and moonwalking.
Antonio Banderas will host the fourth edition of the Starlite Gala, an international platform for solidarity, raising funds to help improve education in poverty-stricken regions, the fight against cancer and delivering primary needs for the disabled. In addition to music, art and fashion, this year the gala will also feature a gastronomy theme, with local restaurants offering international and local cuisine onsite.
Marbella: a destination of choice
Marbella continues to be the Spanish tourist epicentre; it's the preferred destination for many international and domestic tourists, the number one destination for British visitors in 2013 and in the top four overall preferred destinations for European visitors, according to a survey carried out by Spain-holiday.com.
And while British and Spanish tourists tend to book a week's stay, French visitors generally book for 8-14 days. When searching for accommodation in Marbella, beachside property is the most popular preference, included in 26.5% of all searches, family homes were next on the list, included in 19.4% of total searches, luxury villas and golf were also popular with 14.8% and 14.5% respectively.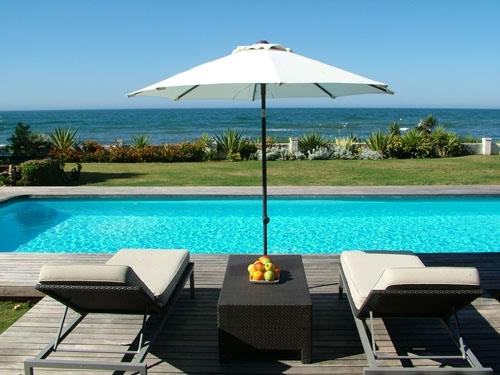 Spain is fast becoming synonymous with its music festival scene. Aside from the Starlite Festival, Spain plays host to the Benicassim Festival in Castellon, Veranos de la Villa in Madrid, Jazz Festival in Vitoria and Sonar in Barcelona; festivals covering music genres for all tastes.
Mariangeles Claros, Marketing Director of Spain-holiday.com commented, "It's important for us to unite with an event like the Starlite Festival. It's one of the most important festivals, both on a national and international level. Besides providing accommodation in Marbella for festival-goers, our company supports the great work done to raise funds and aid global solidarity. We are also conscious of the fantastic way it represents Costa del Sol Tourism, and specifically Marbella.