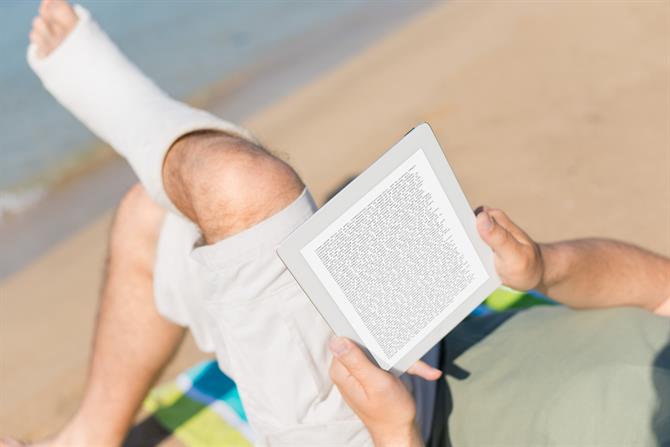 A few years ago Spanish authorities were berating foreign expats and visitors for taking advantage of Spain's health system, claiming 'Scalpel Tourism' was putting a strain on the countries resources. They claimed that some foreign second home owners were setting up temporary homes just to enjoy a quick nip or tuck on Spain's national health system. Taking advantage of the shorter waiting lists and effectively skipping the queues back at home.
Now it seems Spain's health industry is embracing the idea of developing a health tourism agenda. Not surprising as last year Health Tourism in Europe generated 2.4 billion euros, 40% of the worldwide earnings. Spain alone, generated a turnover of 12.1 million Euros, with British and German markets leading the demand.
Realising the economical advantages, Spain held its first meeting of the National Conference on Health Tourism in March and since then five leading Spanish companies in the health sector have signed a deal to drive forward the concept of health tourism in Spain and attract more visitors.
Health Tourism vs. Spa & Wellness Holidays
Spain is fast becoming the premier European destination for both health & medical tourism and spa & wellness holidays. The two sectors are very different, with tourists from each segment having contrasting needs and interests.
Health or Medical Tourism: Concerns visitors who travel outside of their own country to receive treatment for an ailment or medical condition, or for cosmetic surgery. They are generally looking for quicker and lower cost healthcare, or just better care than they believe they will receive at home. Any organisation or company involved in the Health Tourism sector will employ fully licenced medical professionals and procedures are carried out in a registered medical facility.
Spa and Wellness Tourism: Concerns visitors who book time away from home to improve their personal wellbeing, to relax and seek preventative therapies to boost their overall health and quality of life. This type of holiday is normally booked as a package within a spa or wellness hotel or resort.
Benefits of health tourism
There are various motives for choosing to be medically treated away from home. The reasons to choose Spain as the destination are indisputable:
Spain's health system was ranked seventh in the world by the World Health Organisation in 2013. Great Britain was ranked eighteenth
Spain offers low cost, high quality medical treatment
Waiting times are notably shorter, compared to the UK
Spain is renowned for its increased life expectancy and healthy lifestyle and cuisine
Combine your treatment in Spain with a holiday to Europe's favourite holiday destination. There's no better place to recuperate!
Budget flight and accommodation costs help keep the overall cost of the trip down
How to attract health visitors to your holiday rental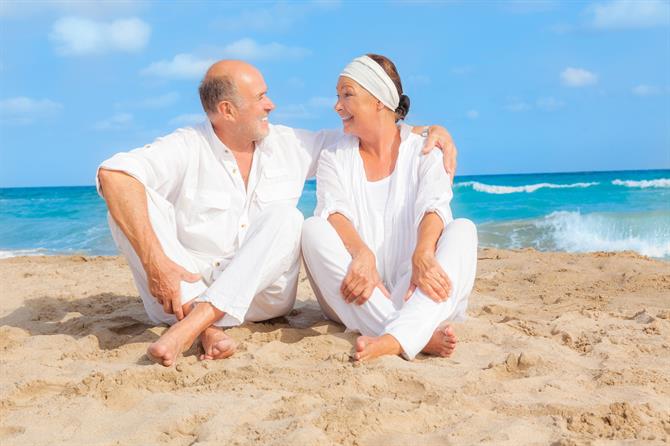 Visitors to Spain who are here to undergo a medical intervention will generally want to stay in an environment where they can fully relax after the procedure and be away from curious stares. A holiday rental is the perfect accommodation option for health visitors, where they can recuperate in a home-from-home environment, with space, comfort and privacy - should they not wish to venture out for a while.
One of the major benefits to holiday home owners is the opportunity to improve off-season bookings, as health tourism tends to be more popular out-of-season. Health tourists also tend to stay longer, on average 2-4 weeks. So more bookings, of a longer duration and off-season. What more could you ask for!
It's a good idea to do some investigation into your local area, making note of the state-owned and private medical facilities that offer health tourism or cosmetic surgery packages. In your property description you could include a brief mention of local private hospitals or health services in your area.
Consider the equipment and appliances in your home that could benefit someone with limited mobility or who is looking for added comfort after treatment: adjustable beds, bath seats, walk-in showers and toilet support bars, even a TV in the bedroom. The privacy of your home can be just as important. If you have a peaceful holiday rental, with private outdoor space and quiet neighbours, this could be the perfect recuperation spot for a patient.
And the location is as important as the home itself. Mention if your home is close to a specific medical facility, but also list all of the benefits to a recuperating patient: walking distance to amenities, easy walking routes, peaceful neighbourhood, perfect get-away location, etc.
There are various intermediary companies that book the treatment packages and will also take care of a patient's accommodation. If you have such a company in your area, it might be worth chatting to them, see how they work and if there is an opportunity to become a recommended accommodation supplier.
Health and medical tourism is big business and Spain is going to be the destination of the future. Consider the opportunities for your holiday rental and how you can get involved from the beginning. It could be your route to more regular and increased bookings throughout the year.