Imagine spending a week in a holiday home fit for a king? Stately homes, country estates, idyllic manor houses; they might seem a distant dream away, in fact they are more accessible than you think.

We decided to take a stroll through the history of some of Spain's most opulent holiday rentals, our first stop was Sitges in Catalonia.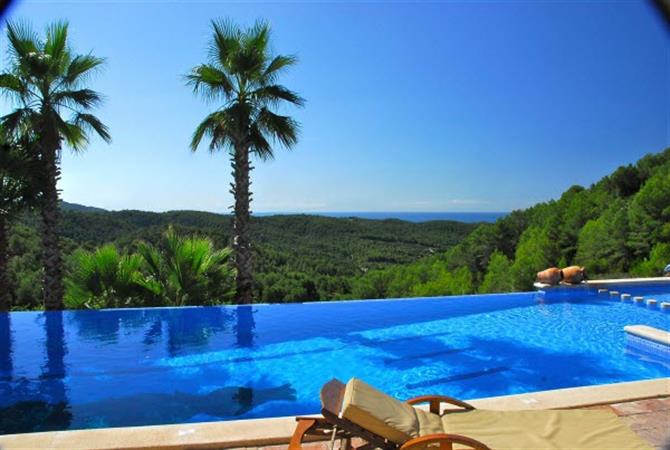 Almiral de la Font is a luxuriously restored manor house, or 'masia' as it is known in Catalonia; situated in the surrounding countryside of Sitges. The property dates back to 1570 and is one of the best examples of the traditional Basilica-style of construction in Catalonia.
Originally the property was a significant historical landmark and is still home to various lookout points and hidden secret hiding places. During the 19th century the property was extended by its owners, the Almirall family, who lived there for almost 200 years. In this period the property was mainly used for the production of cava.
Now owned by British businessman Paul Christoforou, the home has been lovingly and extensively restored. Reformed to the beautiful holiday home you see today.
What was your philosophy when restoring the interior of the property?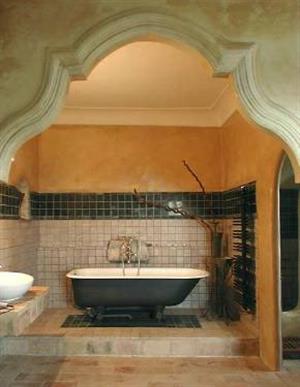 Firstly, to make it comfortable. To preserve its beautiful original features and to get rid of its ugly ones. Getting all the bathrooms and kitchens functioning properly and modern was also a priority. The house is perfect for large groups and parties, so we also wanted to create spaces where groups could spend time together, but also where you can get away and spend some time alone. And finally, to create a home which provided entertainment for all age groups.
Were there any notable challenges during the renovation?
Yes, many! The renovation was a major job, in which we put huge amounts of time and energy, and whose costs seemed never-ending. There were certainly mishaps along the way!
Who or what was your inspiration in the design?
Our family and friends put a great deal of love and effort into the renovation and we had an artist and decorator help with the artwork and design of the interior. Needless to say they had some serious clashes early on in the project!
What is your favourite corner of the house?
The snooker room
What about the exterior? Did it also undergo renovation?
For the exterior we blended different techniques of painting and combined the experience of a well-known Colombian architect, a Belgian builder and Andalucian constructor. Our Moroccan team used a unique method of external rendering, which has since been copied in the area.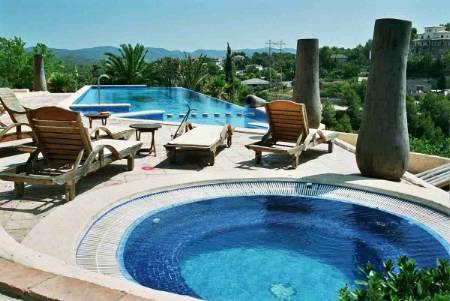 What was your inspiration for the gardens and exterior space?
My wife, sister, father, cousin and of course, the architect. All had serious input into the exterior design.What do you grow in the garden? We grow our own grapes, which are used in our own cava and wine. Plus we produce our own honey and olive oil. In addition we have two walled gardens, with their own springs - hence the name 'Font' in the name. Here our gardener Pedro grows seasonal fruits and vegetables. This year's pears have been sensational. We also have many different herbs that grow wild throughout the grounds - rosemary and oregano, to name but two.
The property is situated in an area of outstanding natural beauty, can you tell us more?
Almiral de la Font is situated in the protected Garraf National Park, an area extensively used by ramblers and mountain bikers.
What does the local region offer to visitors?
An incredible amount. We have Barcelona, the Penedes wine region, the beautiful beaches and vibrant clubs of Sitges, Santes Creus and Poblet culture. Then there is Montserrat, which is just awesome, as is the Port Aventura theme park, voted above Disneyworld.
Aside from holidaymakers, does Almiral de la Font get used for other types of activities?
We are booked for all sorts. We were the venue for the filming of Made in Chelsea and The Bachelorette this year, and the yet to be released Hollywood film The Wine of Summer. The home is also a great place for parties and works really well for mixed culture weddings, who are looking for a neutral, stunning and interesting location.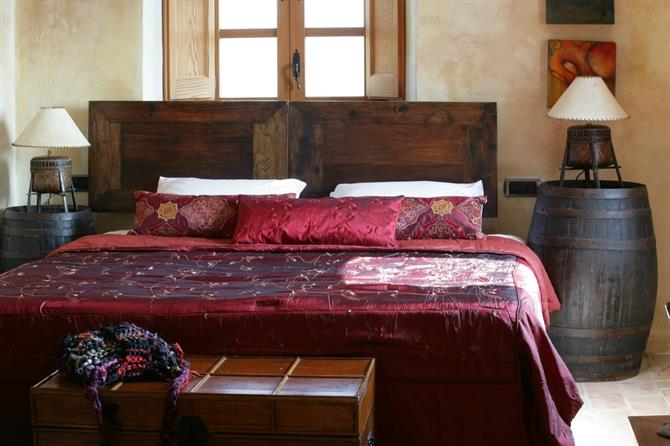 Any famous guests you can tell us about?
Yes, but I can't say who. Let's just say we have had politicians, royalty and actors enjoying Almiral de la Font. It's an inspiring home, enjoyed by visitors from all walks of life.
Almiral de la Font comprises 11 bedrooms, 9 bathrooms and sleeps 24 guests comfortably.