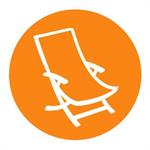 You may have noticed Spain-holiday has been experimenting with a sunny new logo. The new logo is set to be fully integrated in the new year and will be followed during the course of the year by a brand new front-end design for the website.
The new website will be mobile-friendly, visually engaging, offer new functionality and improved navigation.
Over the next couple of weeks, you will also see a redesign of your user account. The redesign won't affect the functionality or features in your account; it's simply to improve the usability of the system in general.
The redesign will be followed by an update to our communication system, due to be rolled out over the coming weeks. We'll publish a user guide in RentalBuzz before the launch.
If you have any questions regarding your user account, our customer support team are on hand to help.