Alicante and the Costa Blanca resorts are rightly praised for their glorious beaches. However, when the weather is not so bright or if you just fancy a day away from the Mediterranean, Alicante has plenty to offer.
In the Alicante region, there are many museums, shopping centres or indoor sports suitable for all the family.
Spain-Holiday has selected its favourite things to do on a grey day in Alicante for you.
Alicante beach city has a number of world-class museums, which are perfect for a rainy day. Some are just a few metres from one other.
World-class art collection in Alicante
Just off the Explanada tiled street lined with restaurants is the MACA Museum of Contemporary Art.
The museum houses an impressive collection of 20th century art, much of which was donated by Alicante artist Eusebio Sempere. As well as his own works of art, visitors can see paintings and sculptures by renowned artists such as Francis Bacon, Jean Cocteau, Salvador Dali, Max Ernst, Wassili Kandinsky, Joan Miro and Pablo Picasso.
MACA, Plaza Santa Maria, 3, Alicante.
Open Tuesday to Saturday from 10am to 8pm, and Sunday and fiesta days from 10am to 2pm. Closed on December 24, 25 and 31, January 1 and 6 as well as the local fiestas of San Juan and Santa Faz.
Entry is free.

MUBAG museum of Fine Arts is the place to go to see a fine collection of works from the 16th century to today.
The museum is definitely worth a look as it is in the Gravina Palace, built in the 18th century, which was the home of the Count of Lumiares.
Special exhibitions are also held with collections from distinguished artists such as Rubens and Van Dyck as well as local artists such as Joaquin Sorolla from Valencia.
MUBAG, Calle Gravina, 13-15, Alicante.
Open from Tuesday to Saturday, 10am to 8pm, and Sundays and fiesta days from 10am to 2pm from September 1 to June 30.
Open Tuesday to Saturday from 11am to 9pm, and Sundays and fiestas from 11am to 3pm from July 1 to August 31.
Entry is free.
Digging up Alicante's past
You can find out more about Alicante's rich history with a visit to the award-winning MARQ archaeology museum.
There are three main sections - fields, urban and underwater - providing an insight into the past from prehistoric times through the Iberian and Roman cultures, the Middle Ages to the modern day.
MARQ, Plaza Dr Gomez Ulla, Alicante
Open Tuesdays to Fridays from 10am to 7pm, Saturdays from 10am to 8.30pm and Sundays/Fiestas from 10am to 2pm from September to June.
In July and August, MARQ is open Tuesdays to Saturdays from 10am to 2pm and 6pm to 10pm, Sundays from 10am to 2pm.
Entry is €3.
Experience the toughest yacht race in the world
Past Alicante marina with its swanky yachts is the Ocean Race Museum.
Visitors can get hands-on experience of how it feels to take part in the most gruelling round-the-world yacht race, which has started from Alicante three times.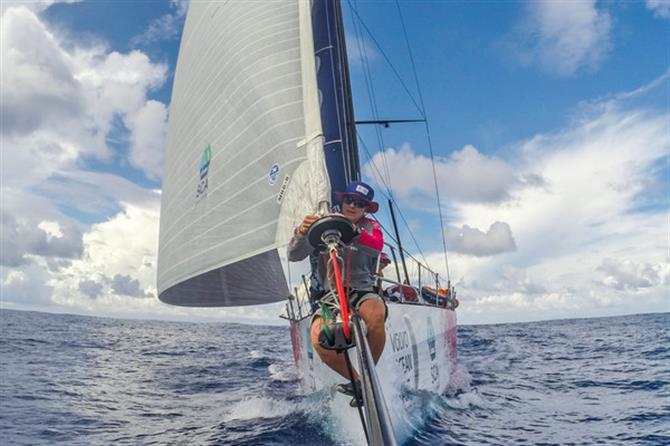 It is the longest and toughest professional sports event in the world. The museum pays tribute to the heroes who have taken part.
Entry is free or €1.50 for a guided tour.
Open Tuesdays to Saturdays from 11am to 9pm, and Sundays from 11am to 3pm from June 23 to October 1.
Open Tuesdays to Thursdays plus Sundays from 10am to 2pm, and Fridays and Saturdays from 10am to 6pm for the rest of the year.
Volvo Ocean Race Museum, Muelle de Levante 10, Alicante
Time for shopping at Zenia Boulevard
More light-hearted entertainment can be found at the Zenia Boulevard shopping centre at La Zenia, just south of Torrevieja.
This is one of the best shopping malls in the Alicante region with about 150 shops including Primark, C&A, Lefties, Mango, Media Markt and Zara as well as restaurants and bars.
It has been built to look like a typical high street with squares, fountains and terraces where you can indulge in people watching.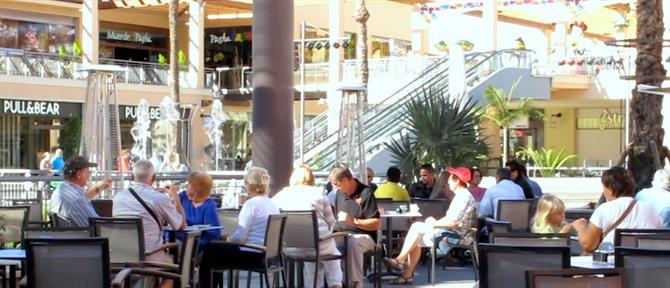 There is entertainment at the weekend including live music, such as a Rolling Stones tribute band, magic and circus acts as well as sports on the big screen.
Open every day except major fiesta days from 10am to 10pm. Plenty of free underground parking.
Zenia Boulevard shopping centre, Calle Jade 2, Orihuela Costa
Will luck be a lady at Alicante's casinos?
Within Zenia Boulevard, you can try your luck at cards, slot machines, blackjack or roulette at the Casino Mediterraneo. The casino also hosts poker tournaments.
A trip to the casino is a great excuse to dress up to the nines and dream of winning a fortune at the turn of the wheel or throw of the dice. Good luck!
Casino Mediterraneo is also in Benidorm at Avenida Mediterraneo 55 and Alicante port, near the Hotel Melia.
Open from 10am to 3am Sunday to Thursdays and 10am to 4am Fridays and Saturdays.
Casino Mediterraneo, Calle Jade 2, Orihuela Costa.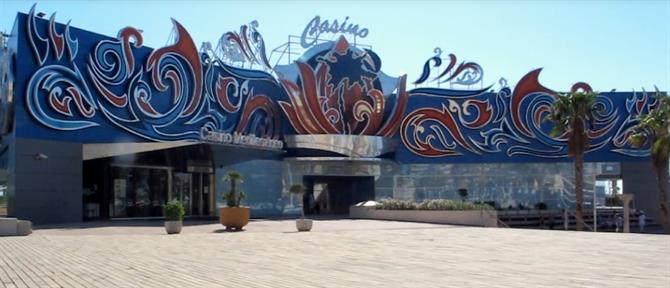 Elche is a mecca for shoe lovers
Shoppers may also enjoy a visit to the Salvador Artesano factory outlet in Elche.
Elche is a famous shoe-making city so it is only fitting that the largest factory shoe shop can be found here.

You can have a short guided tour to see the shoe makers in action before visiting the store to see hundreds of party shoes, boots, sandals, casual shoes and trainers as well as bags being sold at a discounted price.
Brand names include Avance, Bertuchi, Hush Puppies, Joma, Levi's, Nike and Wisconsin as well as Salvador Artesano.
Calle de la Almenara, 26, Elche.
Be bowled over in Benidorm
A great place to take the kids is Ozone Bowling in Benidorm, San Vicente del Raspeig or Torrevieja.
As well as heading for the lanes during the rain, it is also great to visit to get away from the scorching summer heat.
There are 14 bowling lanes as well as 29 games machines to test your skills.
The cost for one game of bowls is €4.10 from 10am to 3pm and €4.40 from 3pm to 2am on weekdays. It costs an extra €0.30 at weekends so is still a very good price.
The venue also has a café where you can get snacks, such as burgers and hot dogs, or drinks.
It is also a great venue for children's birthday parties with special menus available.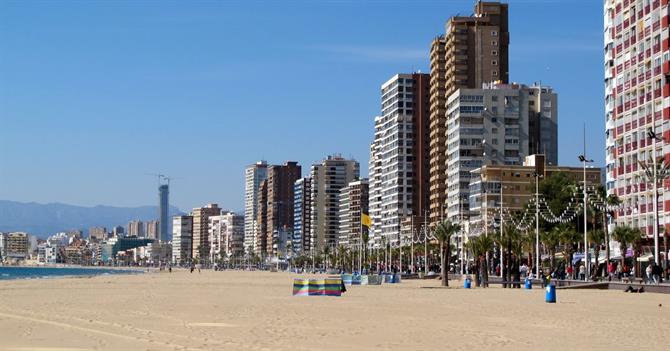 The bowling alley is just a short stroll to the beach in Benidorm.
Ozone Benidorm, Avenida Mediterraneo 22, Benidorm.