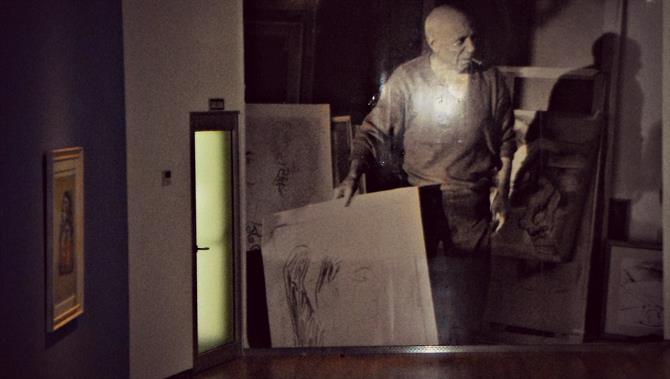 Art appreciation
An afternoon in the city, shopping and making the most of the last of the sales. Intersperse your city shopping with a little art appreciation. Picasso, not just for Barcelona and Málaga! Come and say hello to Picasso in Almería.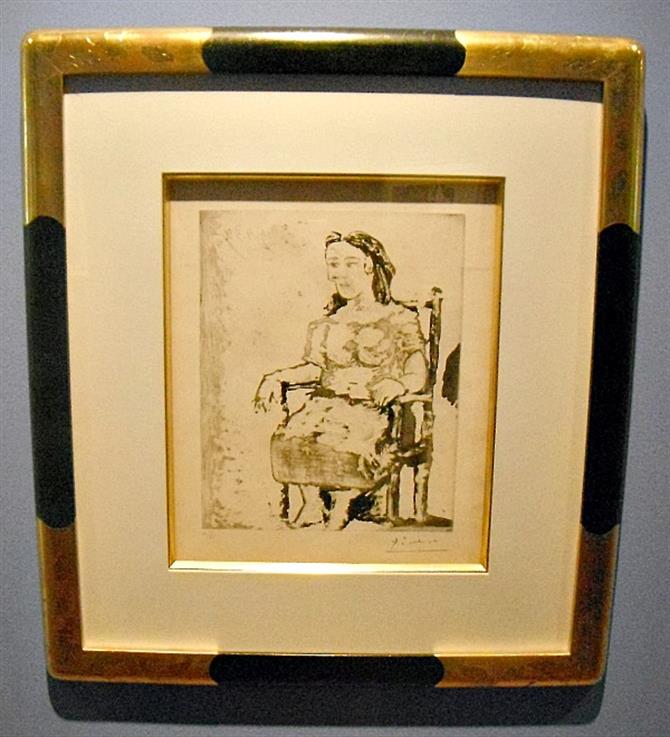 City art
You may have already had the pleasure of perusing Picasso in Barcelona, the Museu Picasso is one of that city's biggest attractions and houses many important works. Or Málaga, where Picasso is the favourite son, perhaps you spent a happy hour wandering the halls of the Museo Picasso Málaga. But Almería? Yes, for a little while, at least. We visited the temporary exhibition entitled Picasso - Ceramista y Grabador - La Suite Vollard.
Where and when?
Exhibiting now, until 24th March, at the Centro Unicaja de Cultura (CUC), on the main drag, Paseo de Almería. FREE admission too - slip inside and admire a little of the great master, you'll be glad you did.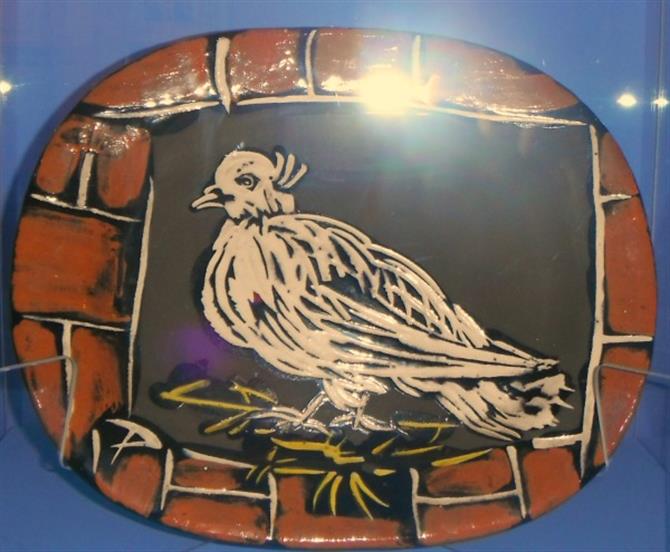 Rays of Spanish sunshine
We took shade there this week, a little respite from the already warm midday sun - who would believe it's only February? No wonder that Almería is such a popular getaway in winter months, it's a million miles and only 2 and a half hours from flood ravaged Britain. What are you waiting for?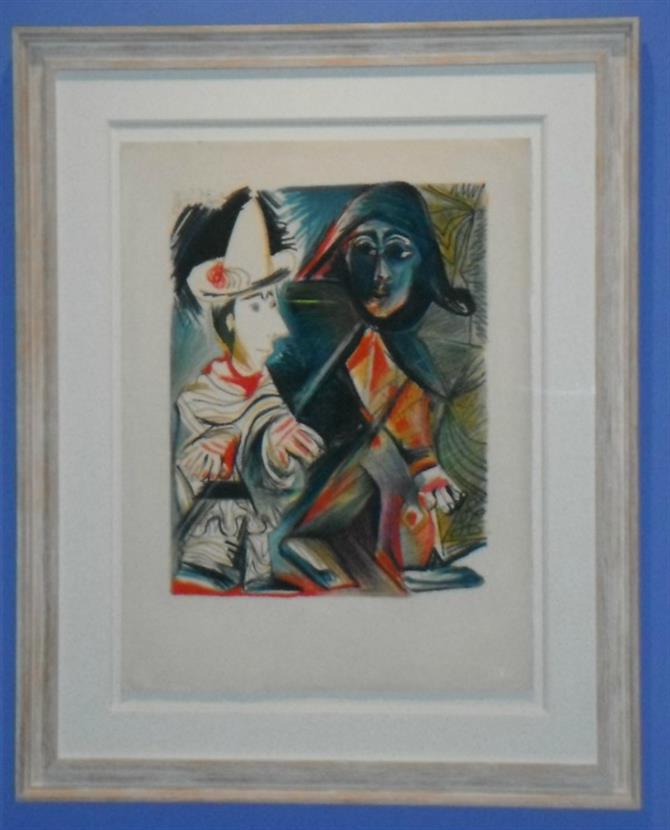 Private viewing
As with many lesser known exhibitions in Spain, we found ourselves completely alone with Picasso. The lone and slightly bored security guard waved us in, and when asked whether we could use a camera, he simply shrugged his shoulders and replied "Why not?"
I'm not quite sure the same laissez-faire attitude exists at the Málaga or Barcelona museums!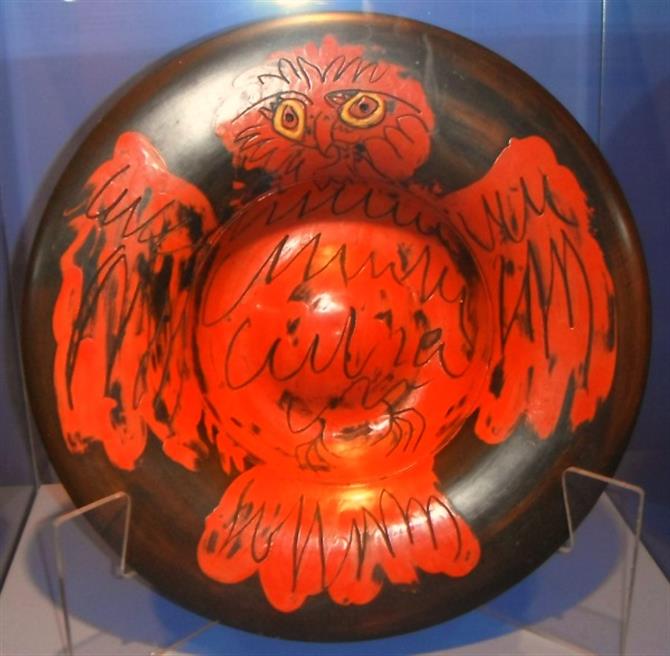 Inside the hall
One large room, separated by a glass partition and a couple of steps halfway down - is the exhibition hall at the Centro Unicaja de Cultura. So it's not huge, but that's good - it's intimate and allows you to examine what's there in detail. Bite-size art appreciation, if you like!
A good deal
The collection is made up of 100 etchings by Picasso, created between 1930-1937. All are neo-classical in style. There's always something quirky with Picasso, and here it's because he was commissioned to paint the collection by the Parisian art dealer and publisher Ambroise Vollard. And the terms? - not for cash, but as a swap for a couple of paintings by Cézanne and Renoir, the wild old devil!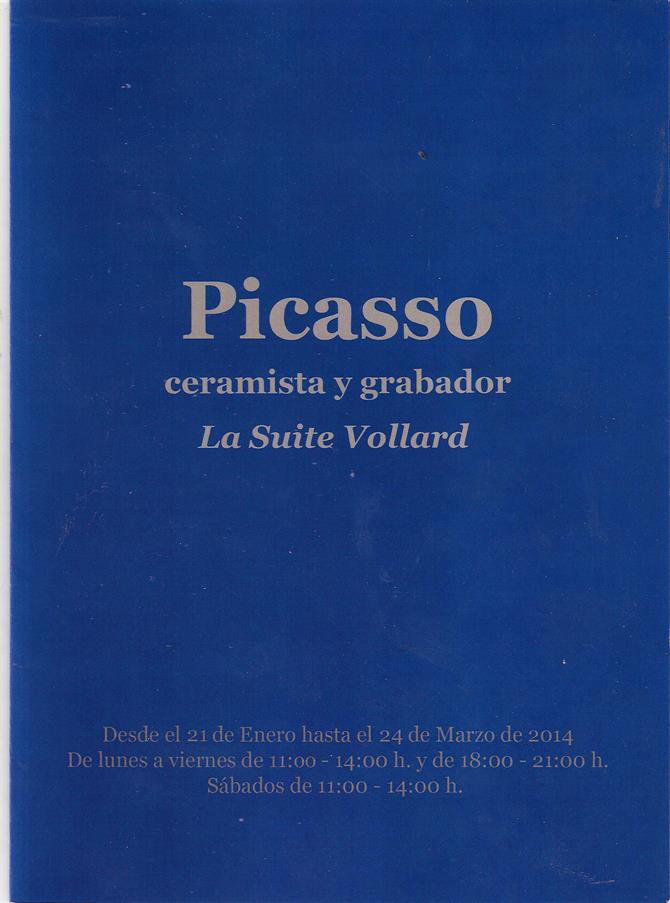 The work
An interesting journey evolves as you walk down the exhibited work. Because of the times in which they painted, political unrest shows through the work, as well as the usual Picasso stamp of erotica, worked together in layers and various emotional states. Picasso was involved at the time with his muse, Marie-Thérèse Walter and she features throughout.
Of particular interest to me was the collection of pottery, garish and gorgeous bowls in typical Picasso style - but a bit too good for my freshly picked Spanish oranges - also I imagine the budget might not stretch that far!
Into the light
Back into the warm city sunshine of Almería, the elegant and ancient Palms swaying in the slight breeze - and just the right time for a bit of freshly landed seafood tapas and a cold beer. After all, what else is there to do on a sunny Spanish afternoon?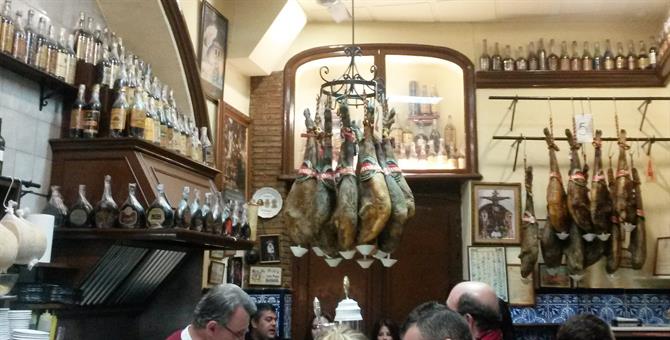 Picasso
Ceramista y Grabador
La Suite Vollard
Centro Unicaja de Cultura (CUC)
Paseo de Almería, 11
04001 Almería
Until 24th March
Mon - Fri 11:00 - 14:00 and 18:00 - 21:00
Saturdays 11:00 - 14:00