A city break
Cultural Spanish city breaks provide a timely break in winter. Train your lens towards Almería, in the deep south of Spain, for the latest photography exhibition. Experience a little of this spectacular city. What's to see? There's the castle, the cathedral, the port, grand tree lined avenues with interesting shops, and the buzzing market. For a little more culture, take a few minutes out of the winter sunshine and visit the photographic exhibition, currently showing. A chance to see a little Finnish beauty, in Spain.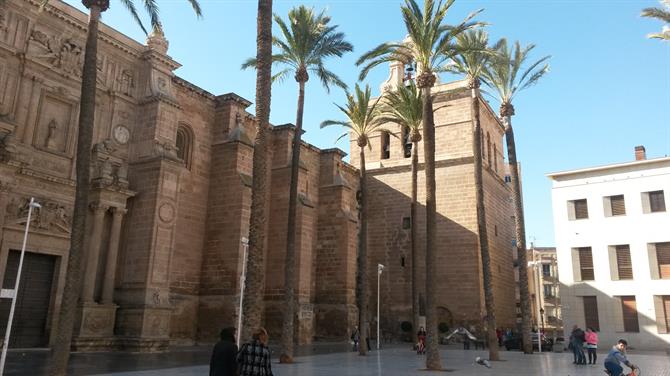 What is it?
A collection of photographs by Ritva Kovalainen and Sanni Seppo, merged to form the organic and rather beautiful exhibition entitled " El Bosque Dorado" or The Golden Woods. The exhibition is brought to Almería in connection with the Instituto Iberoamericano de Finlandia.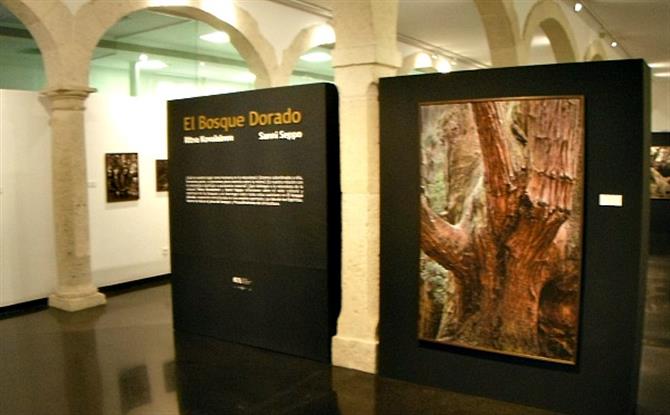 Where and when?
Showing now, until March 2nd, at the Centro Andaluz de la Fotografia in the centre of Almería, with FREE admission. We went along this week to see what it was all about. A sunny and bright February day, promising a little culture and city life. Almería, the location, is a city worthy of a few snapshots of your own, and known in Arabic as The Mirror of the Sea.
Centro Andaluz de la Fotografía
No 9, Calle Pintor Diez Molino
Almería 04002
Tlf: 950186360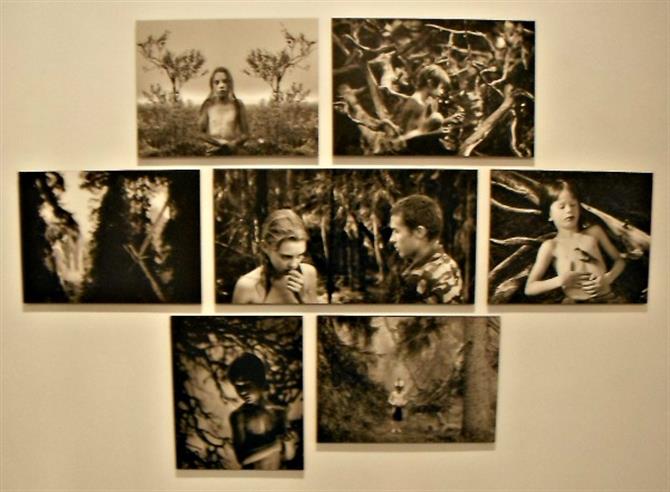 The work on show
Spread over two floors, we found the place almost empty, just another small group of tourists admiring the work, so we went in the opposite direction around the exhibition and had the viewing almost to ourselves.
The venue is perfect, white walls and high ceilings, and ancient exposed stone pillars rocking the organic feel of the expo.
The pair of talented Finnish artists - Ritva Kovalainen and Sanni Seppo - are known as The Tree People, and have been photographing trees since 1992. Their interest is held deeply within the connection between spiritual and cultural, and the mythology associated with their subject.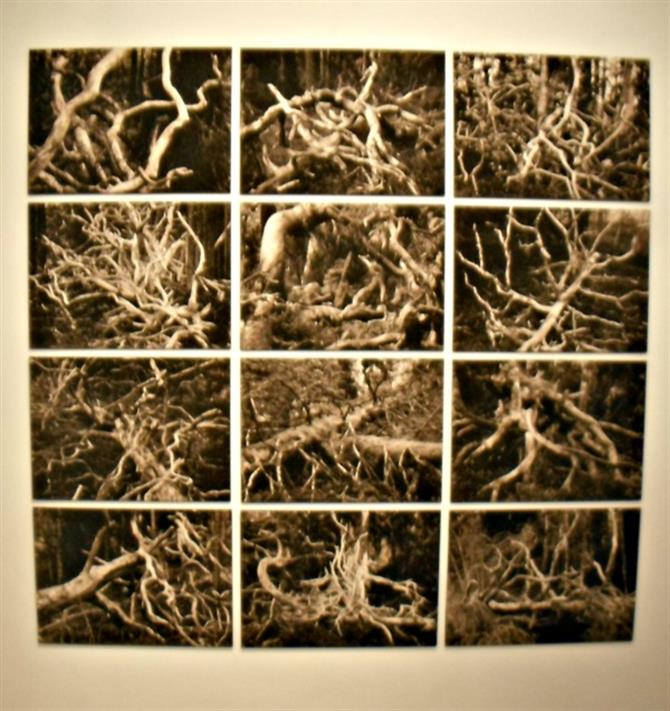 Anything else there?
There's a small - actually miniscule - bookshop at the entrance, which also sells a few souvenirs and books, including a book by the artists. Watch out for the two steps as you come through the door, as my companion fell straight down both! There's a library within the exhibition hall, and a computer suite if you wish to use it.
The street on which the Centro Andaluz de la Fotografía is easily found, close to the busy and bustling port, where you might see the Moroccan-bound ferries docked, ready to transport their passengers to a new experience and another continent - just across the glistening Mediterranean sea.