Party time
Everyone loves a party, and the mountains are no different when it comes to local fiestas. Going to explore the hills of Andalucia this year? Look out for the fiesta dates on the calendar, and whichever hillside you happen to land up in the Alpujarras, in the province of Granada, join in with all the fun of the fiesta and see the party side to Spain!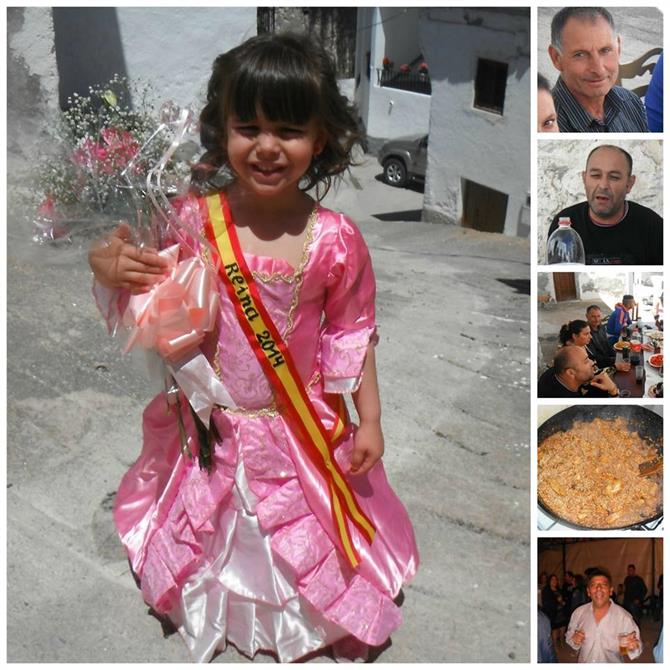 Smaller is sometimes better
There are, of course, famous fiestas in Spain. Whether you want to fling tomatoes, throw water over someone's head, run with bulls, or jump over babies, they're all there. There are the famous Easter week processions, and May flowers. But they all bring large crowds too - sometimes smaller is better, more intimate. Enjoy a village fiesta, where you can get to know and party with the locals.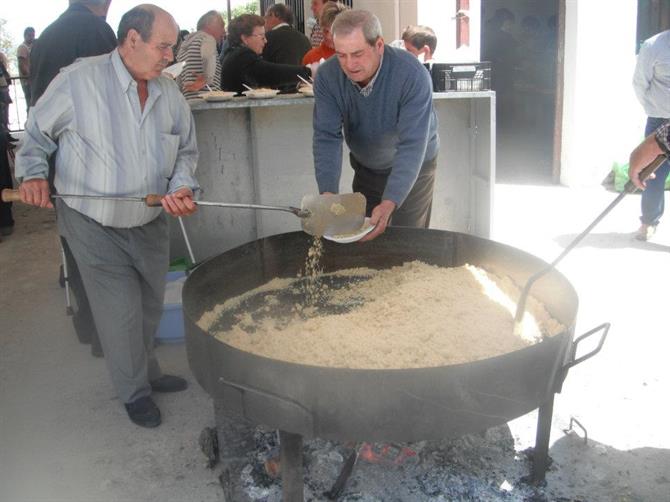 Check your dates
Do check the dates before you go looking for the local fiestas! There's nothing worse than the scenario of arriving in a hard-to-get-to mountain top retreat, only to find them sweeping up and the streets resembling a post-battle scene! Arriving BEFOREHAND is the trick, with your chosen village primped and swept - sporting a just out of the salon look, and everyone in high spirits looking forward to the occasion.
Also, if it's a quiet break you're after, then you can neatly avoid the celebrations!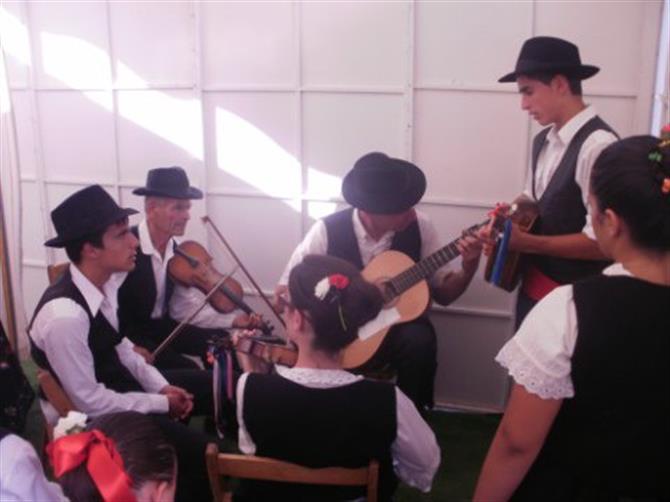 What's the occasion?
Well, religion will more than likely be the reason for the fiesta in hand. A local saint, held aloft and decked with flowers, accompanied by loud bangs and a brass band - and mass of course.
They say there's a fiesta somewhere in Spain, for every day of the year - it's probably true!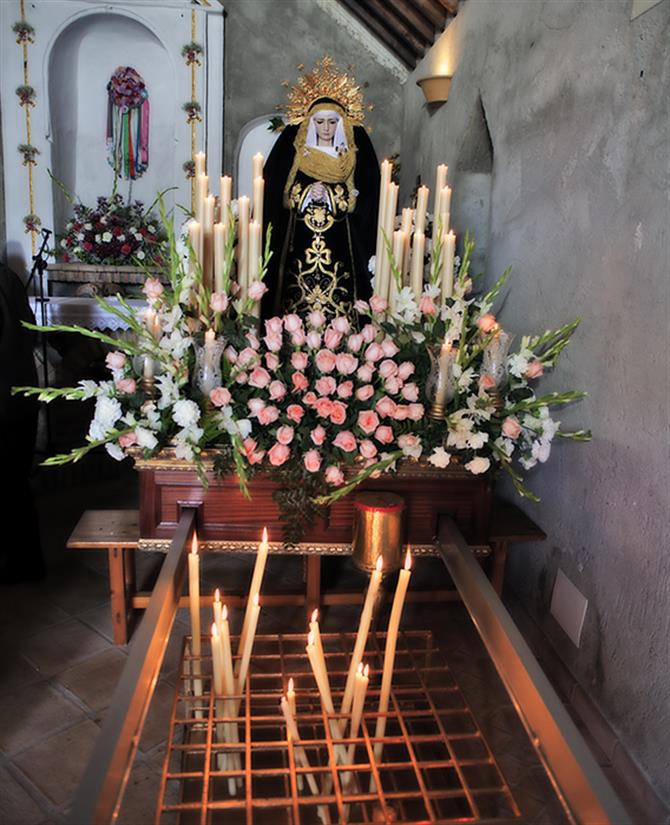 Local shindigs
Where we live - Murtas, at 1115 metres in the lower Alpujarra - we have three main dates for high heels and best dresses:
The first weekend of May: Santa Cruz, also celebrated all over Spain.
The middle of August: Semana de Cultura, A warm August week of culture, non religious and one for the kids with a week of non-stop games and fun.
The last weekend of September: San Miguel, the local patron saint. Slightly shorter in length due to the fact it coincides with the local harvest of back breaking Almond (but a lovely break from work!)
Festivals and fiestas also include Three Kings in January and Cava and grapes at midnight on New Year's Eve, or La Nochevieja.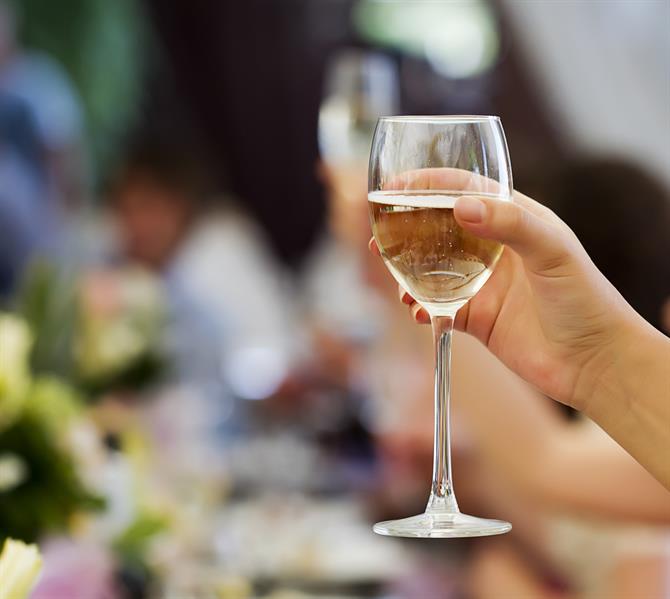 What to expect
Well, from a local perspective I can tell you to expect a warm and friendly welcome!
Some of the highlights will include:
A procession through some of the steepest streets you will ever have encountered! (Tip: flat shoes in your bag!)
Paella or Migas, cooked over Almond and served from giant pans. All free of course.
A free tasting of our local wine. (Helps to wash the Migas down - it's so dry!)
Bouncy castles and kids entertainment, clowns and face painting.
Games and competitions.
A Flamenco show.
Free chocolate and Churros for all for breakfast.
Sports competitions, football of course, chess, and a treasure hunt - usually in fancy dress.
Lots of music, from the aforementioned brass band, through to Trovo, a traditional music, and of course the band at night to help you through until dawn...when it all starts again with a loud firework at 8am!