It's no doubt that summer is the most tourist-filled season in Barcelona. While most people head to the beach during these hot months, the city's also full of fun activities running throughout the city. Check out these 10 fun ideas of music concerts, holiday traditions, and cultural events in Barcelona in the summer!
1. Festival of Sant Joan (June 23)
You think the noisiest night of the year is on New Year's Eve? Not in Barcelona - that night goes to the 23rd of June, when locals celebrate the Eve of Saint John. You can enjoy a whole night of fireworks and loud firecrackers honouring the first day of the summer solstice. Head to the beaches to see all the mad fireworks, but beware of the thick crowds.
The next day is a bank holiday and the Feast of Saint John, when Catalan people feast on a coca, a sweet flatbread pastry topped with candied fruit.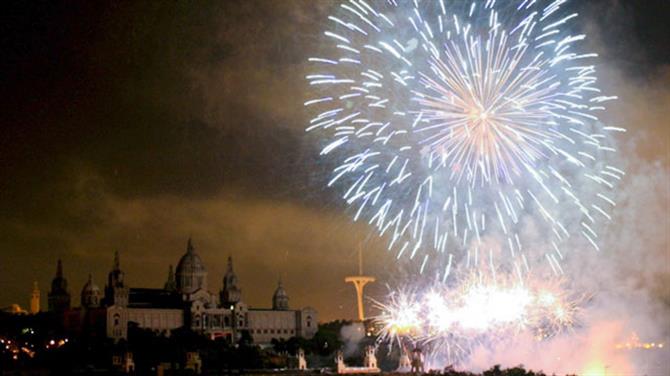 2. Pride Barcelona (June - July)
Barcelona is considered a tolerant and open-minded city - so much so that it's one of the most important cities in Europe for gay pride. There's even a small area in the Eixample neighbourhood called "Gaixample" (pronounced "gay-sham-pluh"), consisting of businesses that cater to the gay community.
Pride Barcelona is a week-long series of events for the gays, homosexuals, transsexuals, and everyone else who wants to celebrate respect for the alternative lifestyle. Events include a high heels race, a gay shopping street day, drag competition, a foam party, events for the kids, and of course , it gets topped off with a gay pride street parade.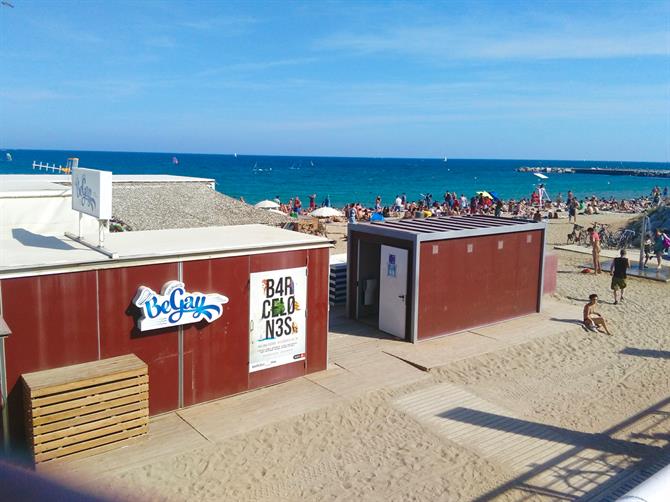 3. Cruilla Barcelona Summer Festival (July)
A 3-day event, this music festival attracts over 40,000 music fans and is growing every year. Attracting mostly a young crowd, musical tastes include folk, reggae, American rock, hip hop, and ska, among others. Past artists have included Capital Cities, Suede, Jack Johnson and Public Enemy.
4. Grec Festival (July)
With over 40 years in the running, the Grec Festival is a month-long event full of theatre, music, dance, and circus productions mostly held in the beautiful Grec Theatre in Montjuic. The theatre is a large open-air venue built to emulate an Ancient Greek amphitheater. Promoted by the Barcelona City Council, The Grec Festival celebrates first-rate performances by Catalan artists and companies.
5. Musics al Parcs (July)
Outdoors is the place to be during the summer. In June through August, you can attend outdoor summer concerts called the Musics al Parcs.
Most of the concerts range from jazz music to classical music, and performances can be impressively large. Most concerts start at 9pm, and venues include Park Ciutadella, Turó Park, Park Joan Miró, and Parc de la Estació del Nord. Best of all? Entrance is free!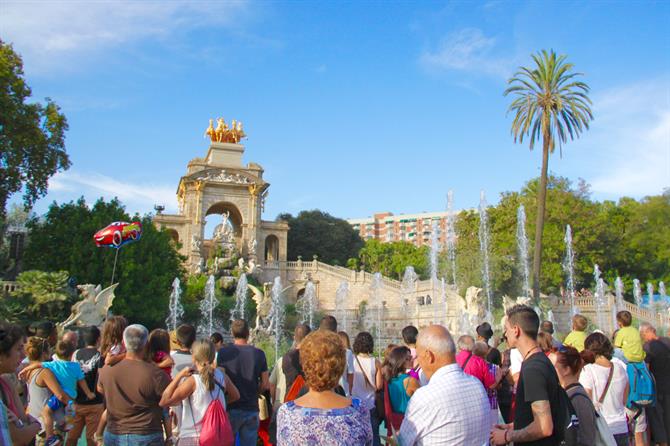 6. Festa Major Raval (July)
One of the rougher areas of Barcelona is Raval, a diverse neighbourhood with tight-knit streets but a whole lot of flavour. Its past tainted reputation of drugs and crime doesn't stop it from being a fascinating to visit - its halal shops, vintage music shops, and artist scene give it that edge.
It also celebrates their own 3-day neighbourhood festival, which coincides with the neighbourhood's patron saint's feast, Mare de Déu de Carme. You can expect to see capgrossos (big-headed characters), castellers (human towers), parades, concerts, dances and more.
7. Sala Montjuic (July - August)
Montjuic is a beautiful hilly area of Barcelona, and in the summer, you can get clear views of the city. You can also enjoy the open-air film festival held at the Castell de Montjuic. Bring some snacks, drinks, a blanket to lay your bum, and your loved ones. Sit down and enjoy a film - they range from thrillers like "Silence of the Lambs" to fun animated films for the kids like "Inside Out".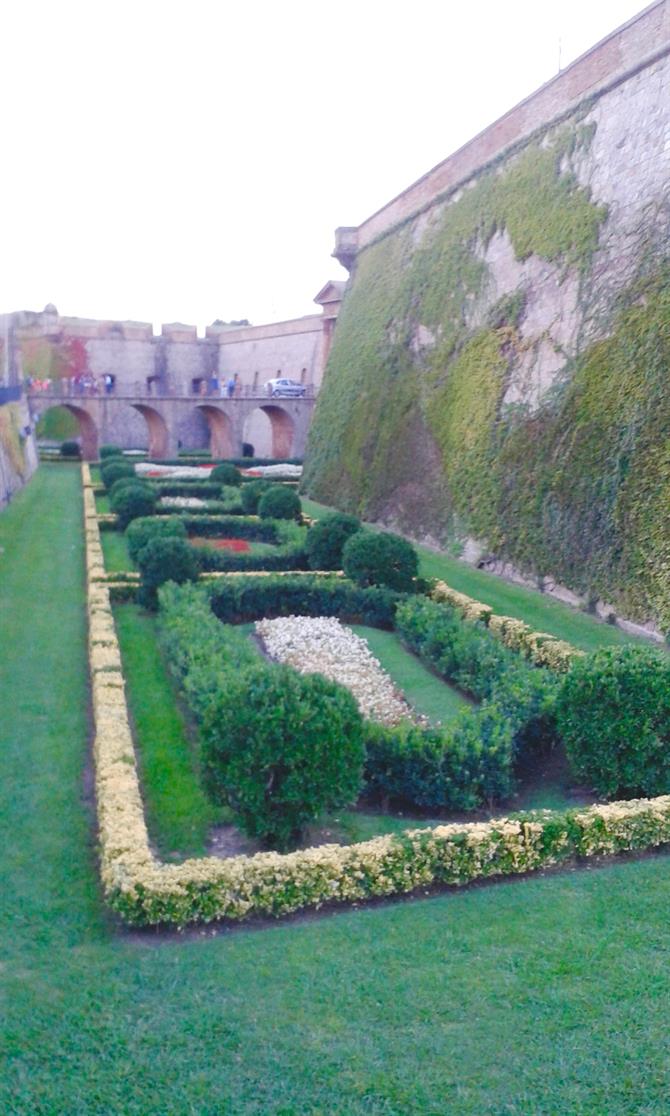 8. San Miguel Mas i Mas Festival (July - August)
The Mas family owns a host of venues across Barcelona, including techno nightclub Moog, Jamboree Jazz Club, and Tarantos flamenco venue. Concerts run mostly in August when locals head out on holiday, but shows run throughout the city all month. Venues include Palau de la Musica Catalana, the Born Cultural Centre, and their own venues. You can enjoy jam to live classical music, flamenco, or electronic music, among others.
9. Festa Major de Gracia (August)
This neighborhood party is a not-to-miss event. About 25 associations prepare months in advance to decorate their streets in a competition to win first place. Contestants use recycled materials like plastic bottles, corrugated cardboard, wood scraps, or paper cache and decorate their street under a theme.
The streets get quite crowded in the evenings as visitors ooh and ahh at the decorations, grab a beer, and also listen to the concerts. For the neighbors, unfortunately, they lose a bit of sleep.
10. La Diada (September 11)
Expect to see loads of red and yellow Catalan flags on this day. La Diada, the National Day of Catalonia, commemorates the fall of Catalonia in the War of the Spanish Succession in 1714. It's an opportunity for the locals to declare their heritage proudly, as many demonstrations are held on this day, now mostly exerting their desire for independence. Catalans also visit the Fossar de les Morares, a memorial plaza.
To get a taste of Catalan culture, open houses are held at the the Palau de la Generalitat in Plaça Sant Jaume and the Catalan Parliament at the Parc de la Ciutadella. You can also get free admission to the MNAC museum and the Born Cultural Centre.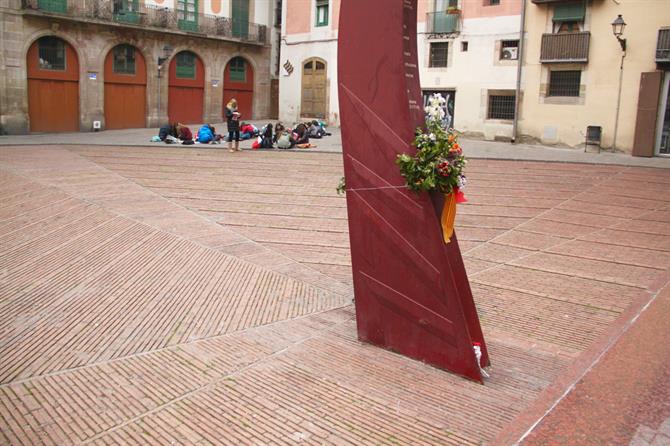 Have you been to Barcelona in the summer? If so, have you been to any of these events? Can you recommend any more things to do?