Playa de Santa Ana is basically an extension of the beach that runs from Puerto Marina. As with all the beaches in this vicinity, it offers every conceivable amenity.
Santa Ana beach Benalmadena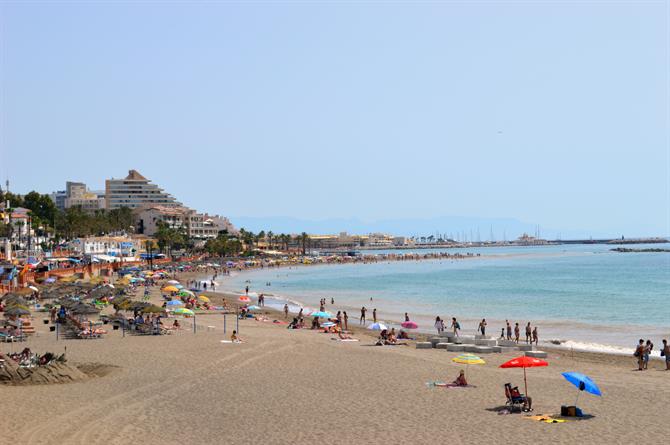 Due to its protected, shallow waters and gentle sloping banks, Playa de Santa Ana makes a perfect place for all the family.
Although big, a good 500m in length and 50m in width, its central location and proximity to Benalmadena's larger hotels and more popular tourist areas, ensure that Playa de Santa Ana is always busy. Particularly at the height of summer and on weekends.
This whole stretch of beach is the place for locals to have their evening paseo. And who can blame them? the paseo maritimo is ideally suited to wandering up and down, a bit of people watching and to have a drink or a bite to eat, in one of the many the bars and restaurants that run its length.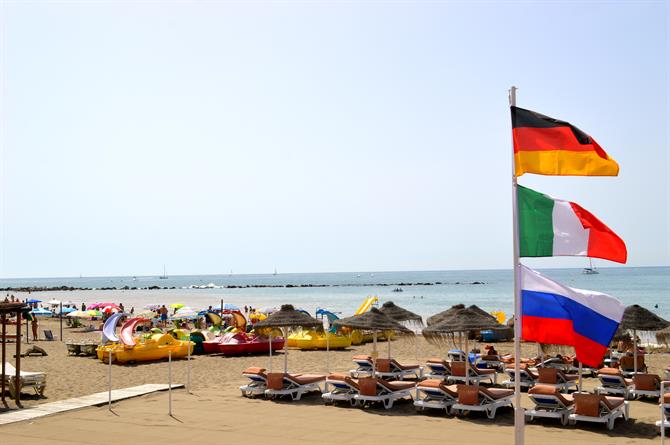 Facilities and services
You can rent everything you'd need, from sun loungers to parasols (two sun loungers and a parasol for the day is around €9). There are toilets, showers, lifeguards and disabled access.
There are also several places where you can rent water sporting equipment, with pedalos, kayaks and SUP (Standup paddle) boards being popular. Although rental prices tend to be slightly higher than on some of the neighbouring beaches.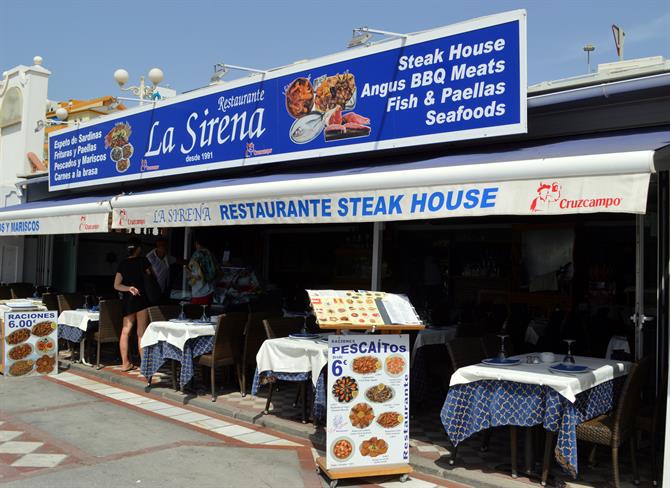 As expected, there's a wide selection of restaurants. Unsurprisingly, fish is the main protagonist.
The most popular and many would argue, the best, is the Saint Tropez Los Mellizos restaurant. They specialise in paella and other rice dishes. A popular spot with local Spanish families (always a good sign), it's best to book in advance.
There are cheaper alternatives along the paseo maritimo and if looking for tapas, Tragatapas comes recommended.
How to get there?
If driving from Malaga, it's best to take the coastal road, the MA-21. Try and park around Puerto Marina or by the windmill roundabout - take a sharp right and there's usually parking behind the El Cordobes restaurant.