The Costa del Sol is a great place to party. As far removed from the image of sleepy Andalusia as you can get, this is mad-for-it Malaga. There are certainly plenty of places for you to move that pert little booty of yours in Benalmádena. Let's show you where you should be shaking that ass in.
24-hour party people – Plaza Solymar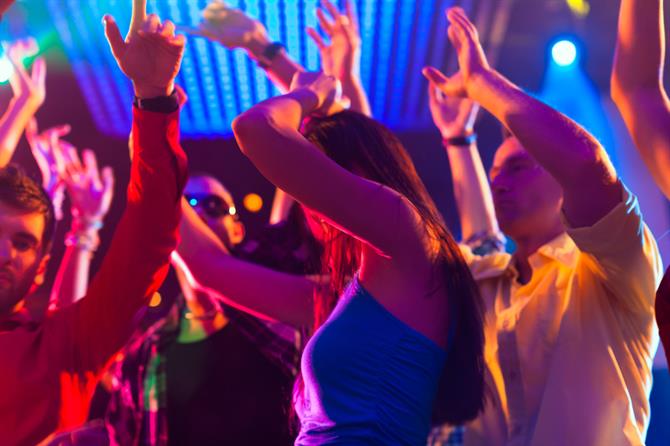 Looking for a good time, Charlie? Want to go with the flow, Jo? Then direct your walking apparatus, yes, your legs, towards Benalmádena Costa.
In BC, check out the sounds from the underground. The clubs are subterranenan which cuts down on the noise travelling that far outside. But inside the walls are pounding with a young, up-for-it-crowd getting down and dirty on the dancefloor.
The official name of this particular area is Plaza Solymar. But it's more popularly known as 24-Hour Square. Especially as venues close around breakfast time.
A taste of honey – Arroyo de la Miel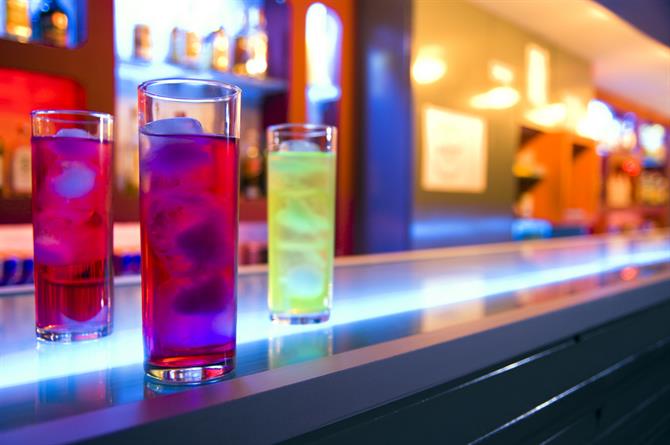 Further inland is where you'll locate Arroyo de la Miel. This used to be a town its own right. Now it's become the meat in the sandwich between Benalmádena Costa and Benalmádena Pueblo.
Half a mile from the shore, you can still enjoy sex on the beach. As in the liquid version. In one of the many cocktail bars which line the streets in a neighbourhood which translates into English as Stream of Honey.
Another nocturnal alternative is a trip to Tivoli World. In the hot summer nights of August, opening times are extended until two in the morning. Didn't you always wanted to be a night rider?
Marina and its diamonds – Puerto Deportivo Benalmádena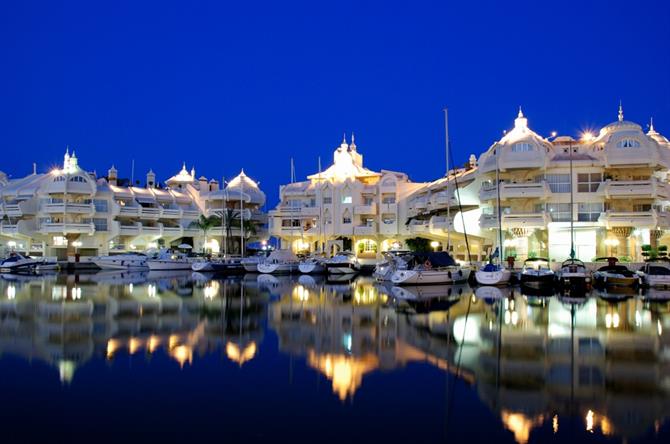 The view of the boats below comes at a price with combos costing up to just the right side of 10 Euros at Benalmádena's marina complex. This is where the beautiful people come to party. So people-watching is a real joy here.
For a more chilled evening, there's always the table-for-two option at one of the many excellent quayside restaurants. With the Mediterranean slowly lapping in the background the perfect soundtrack to enjoy spectacular sunsets. It's where Romeos in the know take their Juliets.
The weekends are long in Benalmádena. And the Puerto Marina is the best place to squeeze every last drop out of them. More a hit with the locals than Plaza Solymar, this area also attracts a slightly older crowd.