If you are not used to hot and sunny weather or maybe are unfamiliar with just how strong the sun really can be in Spain, it's important, even for your own health and well being, that you know when you have had enough sun on holiday, and also how to keep cool too.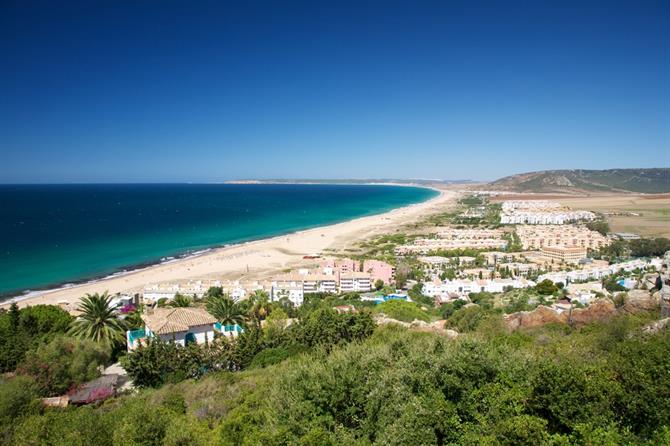 The often overlooked area of Castellon on the Costa Del Azahar, in Eastern Spain is
a great holiday destination in Spain
, away from the over-developed resorts further south towards the Costa Blanca, and north to the Costa Brava.
It is best served by Valencia Airport, although Castellon does have it's own airport, although at the time of this article being published, it is not yet open! Popular resorts in the area include Casablanca, playa de chilches, El Grao, Playa de Nules, Burriana, and of course the site of the famous Music Festival, Benicassim.
Contrary to popular belief, the Spanish also find the summer months too hot, and over the years have developed various ways to keep cool and survive the intense summer sun, so if you are having a holiday in Castellon province this year, here's how to keep cool..
1. Go underground!
We found a great day out for the whole family, just inland from Castellon, known as the Caves of San Jose and they are in a town called Vall d'Uixó which can be reached from the main coastal motorway on the CV-22.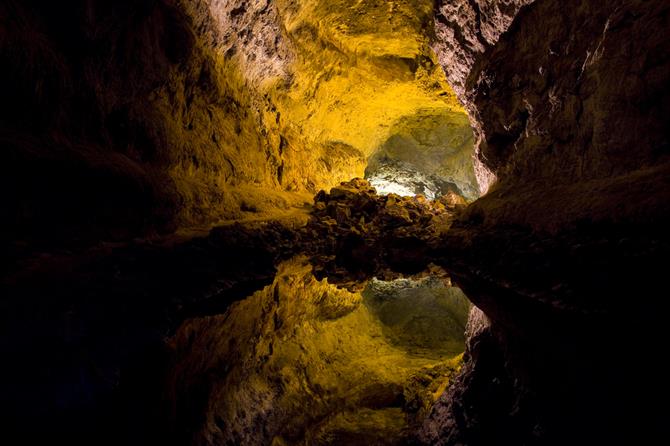 The caves themselves are amazing and the main one contains the largest underground river in Europe. Boat trips can be taken underground into this amazing place and the boatman punts the little boat slowly around the caves, revealing some awe inspiring natural beauty, and an eerie silence, so quiet you can hear your heart beating.
The temperature inside most caves is never more than about 20 degrees, even on a scorchingly hot day, and there are many caves around Spain that you can visit and it can provide a fun and very different day out.
2.Keep cool in the shade, and it's free!
Walk down any Spanish street on summer day and one side of the road will empty of people, but do you know why? Long before air conditioned transport arrived in the country, the locals had to use their instincts to survive the sometimes ferocious heat of Spain during summer.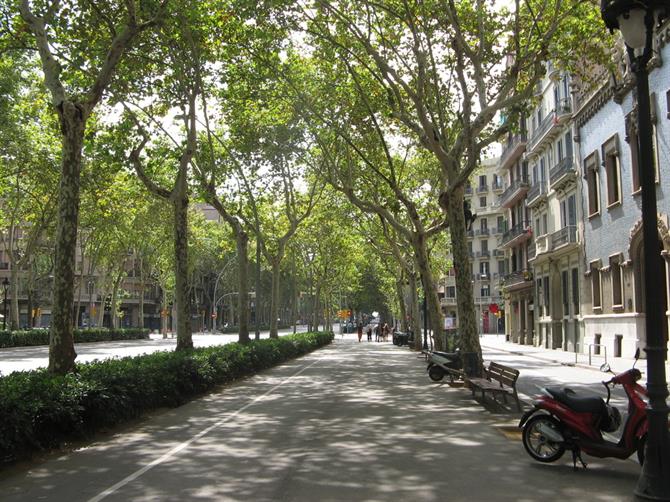 When on holiday in Spain, or in fact any hot country, don't expose yourself to the sun for too long, even if you have you heart set on getting that wonderful tan to show everyone back at the office, the sun here is much stronger than the UK or Ireland and you are best avoiding it between about 1pm and 5 pm, just like the locals do.
Make sure you walk in the shade when out and about and if you have children, use a strong sun cream as delicate skin will burn easily and quickly.
3. Keep cool in a Swimming pool
For many people, especially those with children, a holiday in Spain means fun in the swimming pool and Spain holiday.com has loads of great villas that come with either a shared pool or your very own private pool.
The one in the photo below you may recognise as it is "Mateos bar" at the Solana, yes, the very same one in the ITV Benidorm TV show! We visited the set during a break in Filming last year.
Swimming pools are not only a great way to cool down, it's good exercise too, and you don't have to be the next Tom Daley to get into that pool and have a fun splash around with the rest of the family, but don't swim straight after eating and observe pool safety at all times, especially when small children are in your holiday party.
4. A drink to cool you down!
There's nothing better than being sat in the sun enjoying a cool beer or one of the regions famous cocktails, but did you know there is a drink famed for its cooling properties and it's grown right here in Valencia province?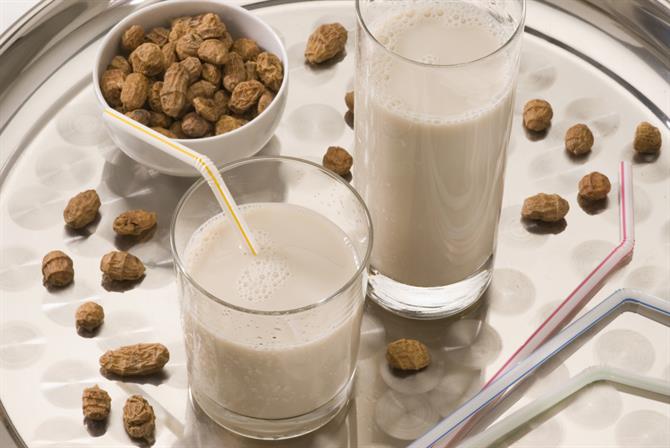 Horchata, or more commonly known as Tiger Nut milk, is made here and, if you get good quality Horchata, it helps cool you down in the hot sun and it's also very healthy too! Known as Orxata in the local Catalan, it's famed for it's health-giving properties and is also ideal for those with a lactose intolerance. A real genuine Valencian drink to enjoy whilst here, although the quality varies dramatically and do not buy it in a supermarket!
5. Make use of other people's aircon!
The final and most obvious tip is to make use of air conditioning whilst on holiday in Spain. If you have rented a car for the week, it is highly likely it will have aircon, but make sure you keep the windows closed or it will not operate correctly.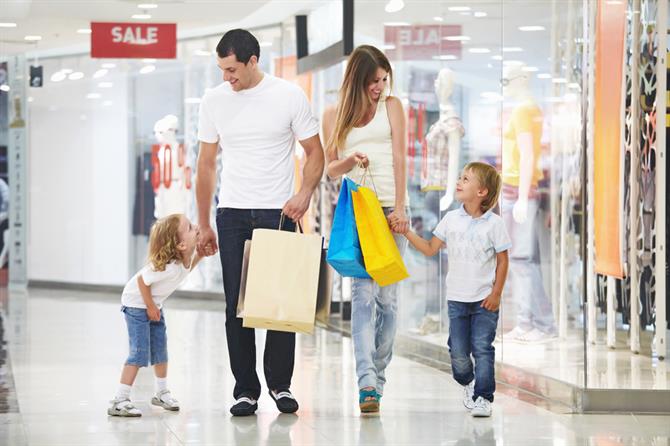 Other places to keep cool are of course your villa or holiday flat if it has aircon, or if not, and the heat is getting a bit too much, just wander into any nearby and half decent looking hotel and hang around the bar. No one will bat an eyelid and if anyone asks, just say you are meeting someone.
You can also hang out in the areas shopping malls which are all climate controlled, and for Castellon, my recommendation is the Saler shopping centre on the outskirts of the city of Castellon itself, with loads of shops stores and places to eat, you will be sure not to be hot and bothered on your next holiday in the Castellon region of Spain!