The sun kissed shores of Spain's Mediterranean coast stretch from the straights of Gibraltar, all the way up to the border with France and that's a heck of a lot of coastline. The Costa Blanca lays claim to around 200kms of that coastline and starts at Pilar de la Horadada in the south and finally ends at around Denia.
With almost guaranteed sunshine for most of the year, no wonder people from Britain have been booking their holidays to Spain every year since the 1960's!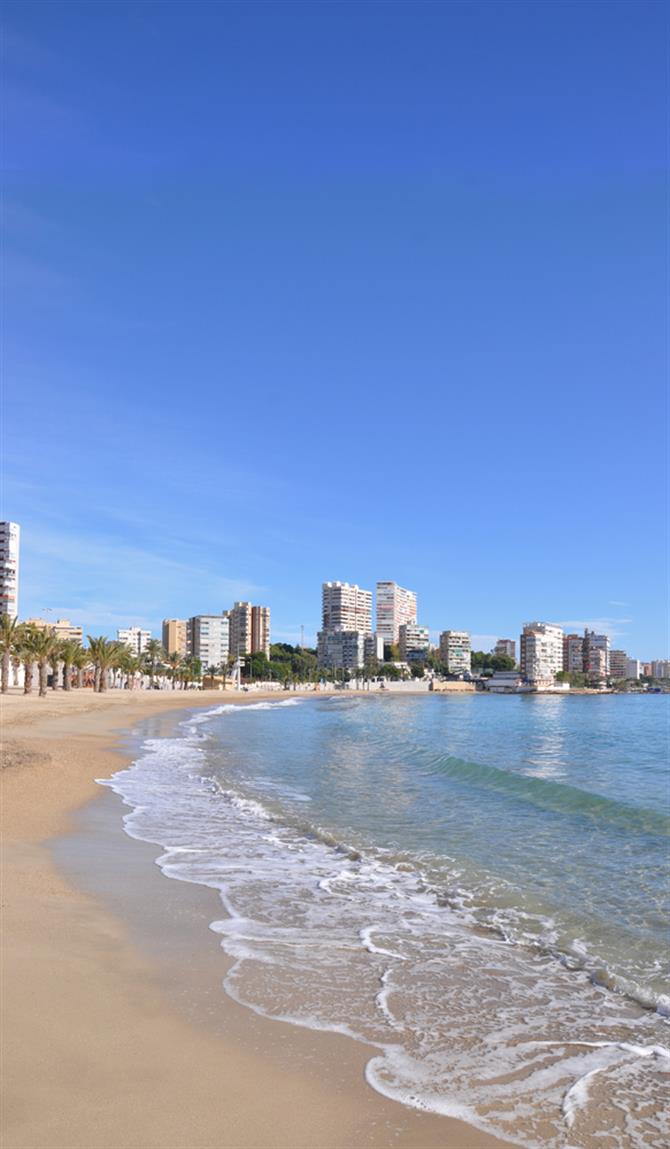 Why do they come? Well, just look at the photo above to see why! Soft, golden sand, clean "blue flag" beaches, cheap drinks, cigarettes and food and many places also offer a bit of what you would find back home too, so for the perfect holiday, do a bit of planning beforehand, which will save you time, money and hassle.
The weather on the Costa Blanca is generally favourable and the average temperature for the two top summer holiday months is around 80 degrees, but if you come offseason, for example in April or October, you can still expect a mean temperature of around 65 to 70 degrees making the region an ideal all year round holiday hotspot!
Here is my guide to planning the perfect holiday on the Costa Blanca.
Before you book.
PLAN! You need to decide where you want to go, how you plan to get there, how much you are going to pay, and how long you plan to stay! By taking a small amount of your free time in planning your holiday, you will reap rewards end benefits that far exceed a last minute deal where sometimes only luck is on your side as to whether you are going to have a great holiday in Spain or not.
All you need to do to create your list or action plan is to get ONE piece of A4 paper and write down some bullet points or a mind map, it really is that easy.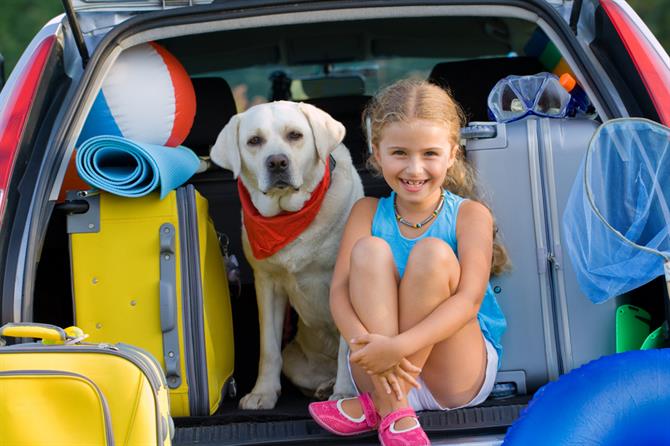 You need to work out how many people are going and consider what they would like to do on their holiday? Are they "beach bums" who simply love to sprawl out on the sand with their favourite book, listening to their ipod with a nice cold drink, or does your family enjoy nothing more than wandering around Roman ruins and stocking up on as much culture as they can?
Maybe your family like to be waited on hand and foot in serviced holiday accommodation near to a city or town centre with all the amenities they could ever want? Or if your life is normally hectic and in with the hustle and bustle of city life back in the UK, maybe a break in Spanish country cottage would suit you?
It is important to PLAN your perfect holiday, or it won't be perfect will it?
How do you plan to get to Spain?
So if you are booking a vacation to Spain this year and you are doing it independently from a travel agent, as many people do nowadays, you need to put your own holiday package together which would normally consist of your flights or ferry crossing, car hire (if coming by plane) and of course your holiday accommodation, which could be a city flat, a beach side villa, a country house or some other type of holiday rental.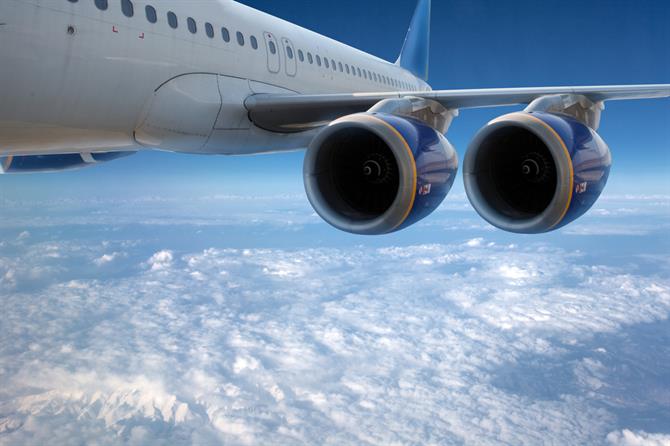 Of course if you are arriving by plane, the preferred choice of most holidaymakers to Spain, you need to consider a car rental too, or you may end up just being stuck at the resort, although for some people that is exactly what they want, but if you do fancy getting out and about, you can book your car hire direct on this site by clicking here.
It is also possible to catch a ferry to Santander in northern Spain, from Plymouth, or Bilbao from Portsmouth, which takes about 18 hours at sea, or you can take one of the various car ferries that run from the south coast of England over to France, approximate journey time about 6 hours, and then drive down, but it will take a big chunk of your holiday time off through travelling down through France.
Once you have decided what type of holiday you want for this year, now the hard bit: Where to go?
Spain holiday.com has lots of travel guides and articles highlighting the very best of what the Costa Blanca has to offer so we dipped in to the archives and brought you 5 resorts to check out, to help you make your decision.
Five recommended resorts on the Costa Blanca.
OK, firstly, this is the opinion of the writer (me) on some of the best places on the Costa Blanca I have personally visited and after travelling the length and breadth of the country, I know what I like!
Some of the recommendations are not so suitable as others, of course, it depends on what you want, for example, if you want solitude and peace and quiet on holiday, don't choose Benidorm, and if you have small children, they probably will not appreciate being stuck in the centre of a big city, so choose wisely.
1. Benidorm!
Surely the king of stereotypical Spanish holiday resorts, more recently immortalised in the ITV show of the same name. It's bright, it's brash, it's tacky, but above all, it's fun!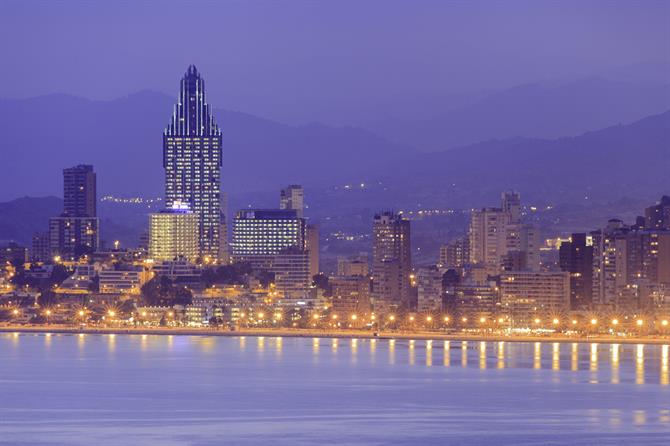 Benidorm is reached from Alicante airport in just under an hour, or nearly 2 hours from Valencia airport. The city is BIG, in fact the skyscrapers are what makes the place what it is and boasts the largest number of skyscrapers outside of New York!
I'm a big fan of learning the language and not being ignorant, however shops and business in the city expect English to be spoken, in fact when we visit Benidorm or "Benny" as the expats here know it, we get strange looks when we speak Spanish. Saying that, it is polite to at least learn a bit while you are here, but the city is well known for catering to the British, so if it is fish and chips, beer in pint glasses and basically "UK in the sun" then this is your place.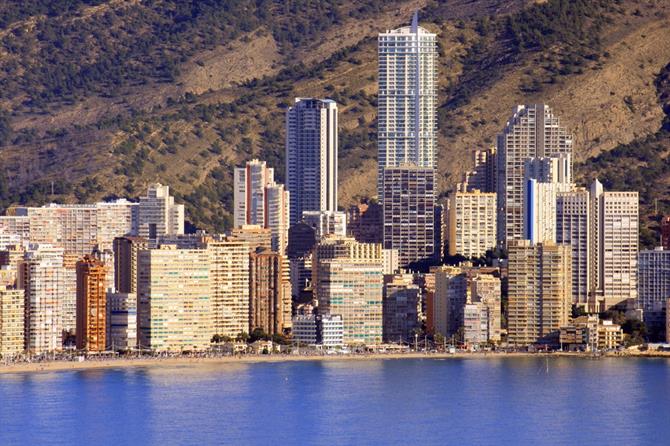 Best suited for: Single male groups and single female groups, young couples, gay travellers, young families with kids and people who cannot be bothered to learn even a bit of Spanish.
2. Altea
A short hop up the coast of only a few kilometres and away from the hedonistic loony bin that is Benidorm, we find a bit peace, tranquillity and normality, by Spain's standards anyway. Altea is a nice little town with plenty of shops and a nice sea facing promenade with bars and cafes, although the beach is not too great but adequate.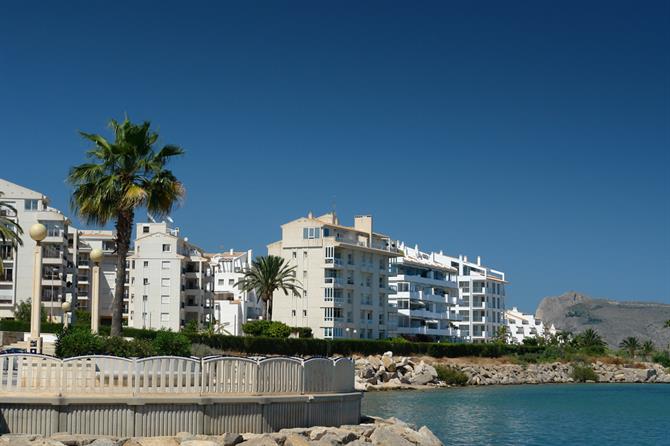 You can get here from Benidorm by driving a short hop down the very congested N-322 or take the tram which has 2 stops in this area. There are plenty of things to see in this rather more traditional Spanish town, always popular with German and Dutch holidaymakers.
It is recommended to go and see the old church that sits on the hilltop (you can't miss it), and it has a viewing balcony with amazing views, which is featured in Episode 1, series 2 of Benidorm when Martin and Kate look out over the sea, and Martin drops his wallet. Keep hold of yours.
Best suited for: Middle aged and older couples, but kids will have just as much fun too.
3.Oliva
The town of Oliva is a bit further north up the coast and like many places up and down the eastern seaboard, it is split into two parts, the beach district and the main town, set back a bit from the coast.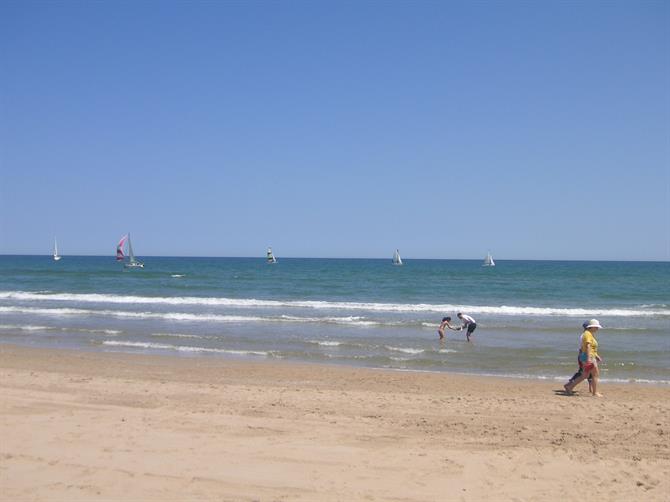 Oliva has around 10km of gorgeous sandy beaches and apart from in August, the busy season, it is rarely crowded and has a nice cooling breeze that comes in from the sea, and also from the sand dunes that back onto the beach, which are shown in my next photo below.
There are a fair few sporting facilities around here like water sports and horse riding, to a plenitude of the more common sports such as football and basketball. There is a small British expat presence here and last time I looked there were one or two British run bars and shops to stock up on stuff you really can't live without. The town also hosts a famous horse show jumping competition every year too.
It's a fairly traditional holiday resort, largely unspoilt, with nice views up the coast and a strong Spanish presence of holidaymakers from the large cities of Madrid and Valencia, always easy to spot on the beach as they come fully equipped with a myriad of beach items, packed lunches, parasols and Tupperware boxes full of what the Grandmother made earlier in the day!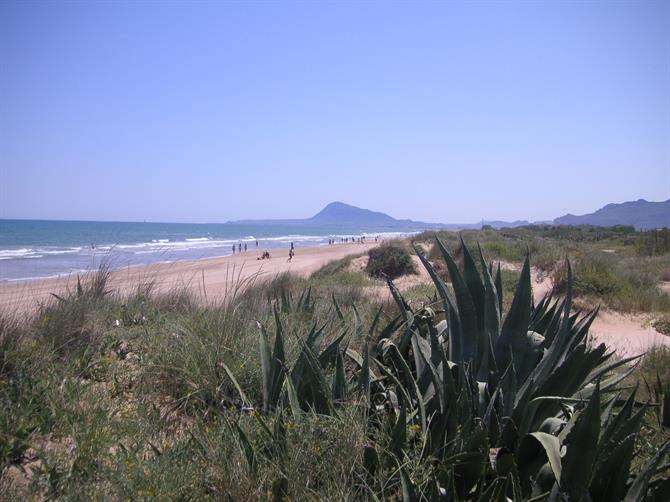 Best suited to: More or less anyone really. As it is on the main motorway, any cravings for shopping or theme parks are easily redeemed by driving 40 minutes down to Benidorm, or heading north for about an hour and a half to the capital city of Valencia.
Best suited for: Horsey types, people who want some chill time, retired couples.

4. Javea
The seaside town of Javea is one of my favourite spots down on the Costa Blanca and it's personally one of my favourite towns for some much needed rest and relaxation, plus as there is a strong British presence here, the good lady wife gets to go to one of the town's 4 or 5 charity shops too, something you don't normally see in Spain!
As we live in a Spanish only area, we don't get anything remotely British at all, so a trip to the town's Iceland supermarket is always a rare treat, even though you wouldn't have ever seen me shopping in one of their stores back home!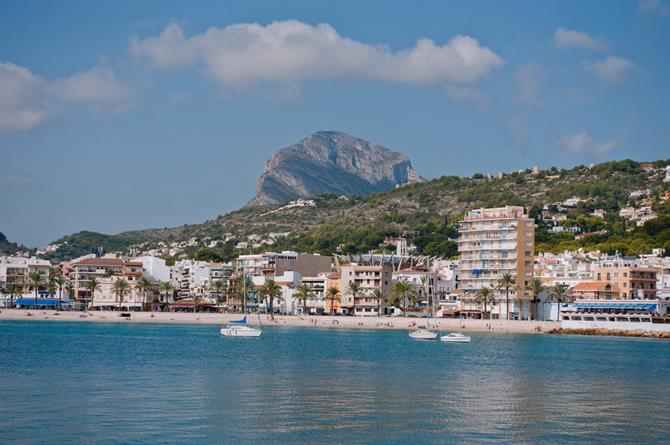 Javea is a reasonably priced place to stay whilst in Spain and is fairly near to many other interesting places to see and explore if you have a hire car whilst here. It mixes the traditional Spanish flavour but with an international edge, attracting as it does, tens of thousands of northern Europeans to its shores each year.
It's not over developed, it has some great places to hang out, and it has a little bit of Britain here just to make you feel at home, but minus the sort of tattooed British thug in Primark union jack gear that you often see in Benidorm!
There has been of late quite a bit of landscaping and renovation work on the main promenade, in front of the popular Arenal beach, and there are loads of British, Chinese, Dutch, French and German bars to sit down and watch the people frolicking on the beach under that lovely Spanish sunshine!
Best suited to: Families with young or teenage kids, couples.
5. Moraira
The pretty and traditional town of Moraira has been a magnet for many northern European tourists for decades but still remains one of the Costa's best kept secrets. It boasts an impressive eight beaches, loads of shopping and recreational opportunities, its only an hour and half from Alicante and Valencia Airports, meaning more of your time can be spent enjoying the holiday and not having to drive 4 hours as soon as you disembark from the plane!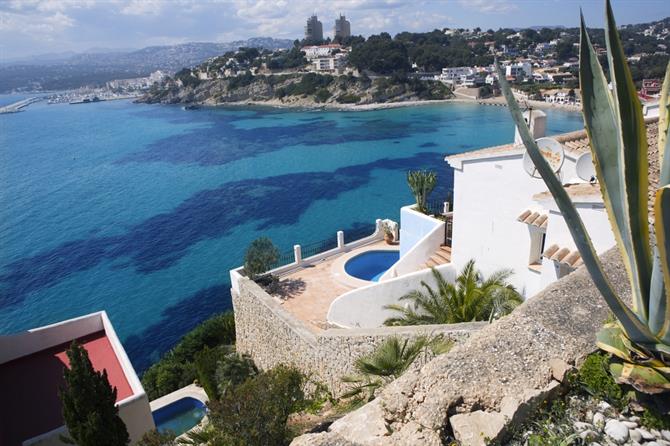 One of the first things you notice as you arrive is the lack of high rise buildings, and to the best of my knowledge, the elders of the town want to keep it that way although it does have more or less all the facilities you will need for a short break.
However if you really MUST spend some money in the shops then nearby Benissa, via the CV-743 (Telueda) has a British supermarket, namely Iceland, can be found on the old N-322 road just outside the town. It is one of the more expensive resorts on this section of coast but some bargain places to stay can still be found.
The town has plenty to do and see and is also renowned as a favourite centre for a wide range of water sports, ranging from daredevil stuff, to more gentle pursuits about the water like scuba diving for beginners, it's all here and you will never be bored!
Back on dry land, there are plenty of bars here too, one or two nightclubs but nothing much that is intrusive, some lovely little tapas bars, and some amazing restaurants serving the finest and freshest food from around the Med.
Best suited to: Well-off families, water sports enthusiasts, beach bums, and people looking for some peace and quiet!
It is time to plan and prepare your holiday!
Now you hopefully have all the facts, you have checked the weather, the flights, the cost of car hire and you have found your perfect place for a Costa Blanca break, it is time to put it into action and create your perfect holiday in the sun!