We all lead busy lives nowadays, especially our readers in the UK, what with crowded public transport, even more crowded roads, people rushing around like the world is going to end tomorrow, so when we choose a holiday, we want to relax, but for some people, winding down for a week is not as easy as it is for others, especially if you have kids with you!
Not everywhere in Spain is relaxing so to really chill out, make sure you choose your holiday destination wisely!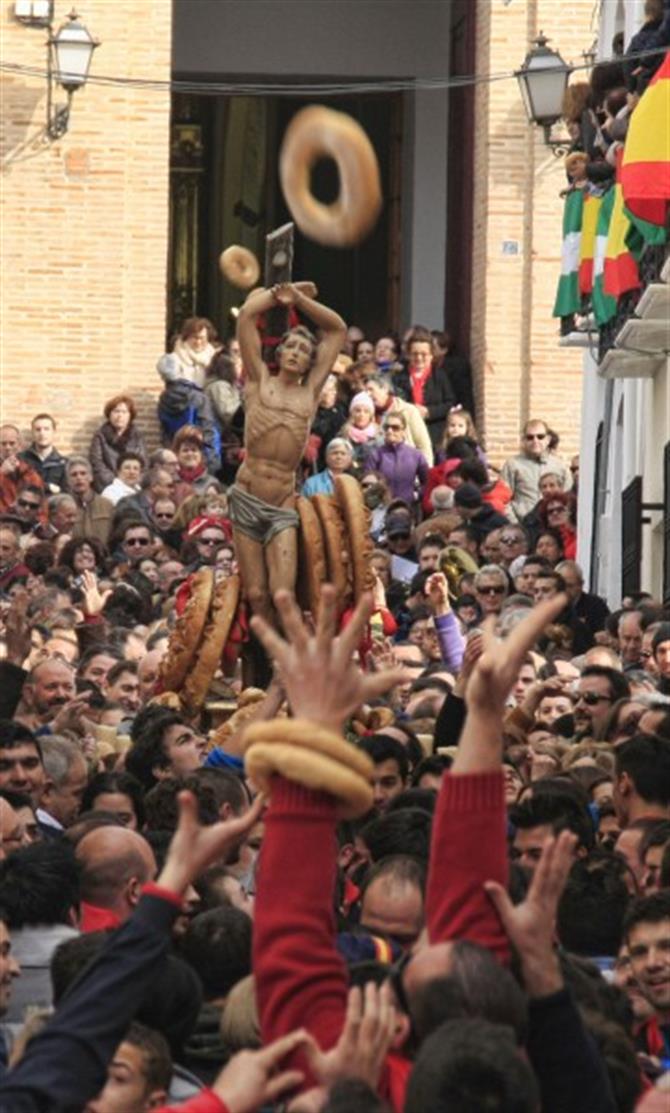 1. Que?! How to avoid the noise.
Spain is renowned as one of the noisiest places in Europe, so to chill whilst on vacation, the last thing you want is more noise. According to a report a couple of years ago by the World Health Organisation, Spain is the 2nd most noisy place on the planet, 2nd only to Japan, so why the fuss if they are such relaxed people?
Walk into any bar or cafe in the UK and you will see people talking politely, hushed conversations over lunch, and generally not much of a fuss being made. Raise your voice whilst on the premises and immediately be labelled as a nutter, a drunkard, or both.
Then come to Spain and walk into any bar at any time of the day (apart from Siesta time but I will speak about that in a minute), and the cacophony of voices smacks you face first, before dizzily showing you to your seat to take it all in.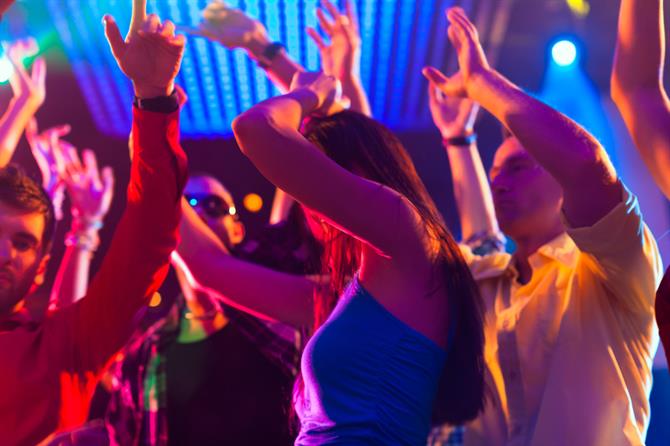 It's not so much the holiday resort bars where at least you expect to find people in more of a party mode but more so in the traditional Spanish bars that can be found through a tiny doorway in obscure residential streets in more or less any Spanish town.
It seems the Spanish want to be heard, and oh my they certainly try and put their point across! So if you want a relaxing holiday, probably best to head away from the bars.
If you are staying in one of our great holiday homes, then why not look at places that have the size that enables the visitor to have their own relaxing drink by the pool, in the peace and quiet under the Spanish sunshine!
So, with the issue of noise sorted, how else can you relax whilst on Vacation in Spain?
2. Experience life in the Spanish countryside.
The Spanish countryside is where you can really get away from it all. Literally. Known as the "campo", Britons have been coming here for decades and snapping up rural homes, many of which can still be found at bargain prices, including large plots of land.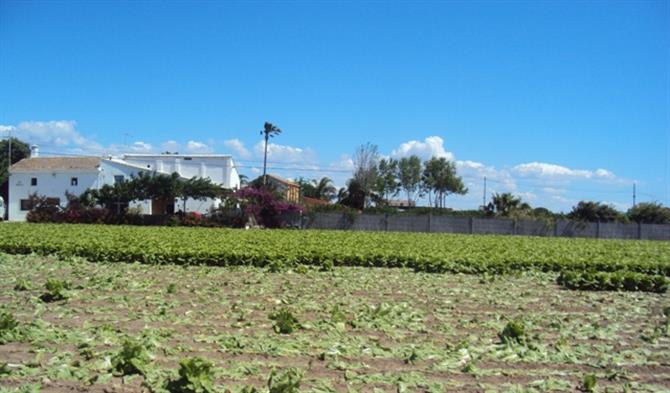 A relaxing holiday can definitely be found in one of these Spanish country homes and it is the perfect place to get away from it all. Be advised though that many of the more remote homes you can stay in, really are in the middle of nowhere so you need to come well prepared and also expect to perhaps not have an internet signal, but if you are on holiday to relax, why be distracted by who's saying what and about whom, on facebook?
You're on holiday!
The kids can also experience a very different way of life, and they get to experience nature, an essential part of their growing up and their understanding of the wider world. Many small villages treat visiting (and money spending) Brits as minor celebrities, especially if they never see a "gringo" very often!
3. Head for the quiet beaches.
Spain has more beaches than you could ever want or need and if you know where to go, finding a quiet cove, or deserted beach is not as hard as you may think. This sometimes needs a fair bit of background research and can on occasions, only be found out when you actually get here, by asking people "in the know" where they could recommend nearby.
A beach at random I would suggest would be Playa La Barossa at Chiclana, a small but delightful resort on Spain's blustery Atlantic coast, quite near to the historic city of Cadiz and the scene of a previous holiday with my family.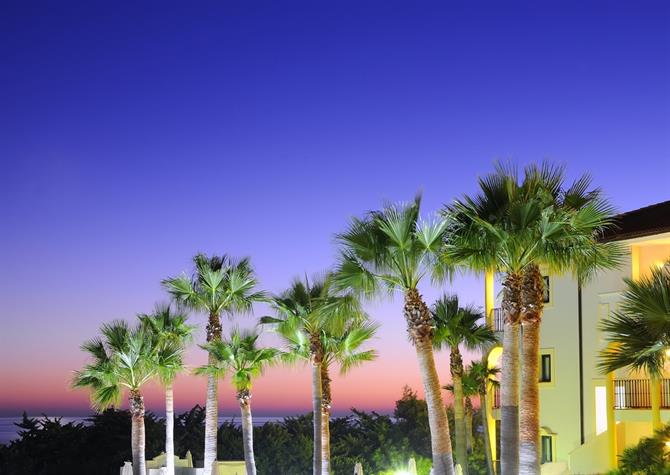 It's large, sandy and undeveloped, with a spattering of all the local shops you could wish for, and a few bars too.
Popular with the Dutch and Germans, very few British people ever come here, so you can be sure to be well away from the lager louts. If there is a local sea wind though, stay away from the beach as the sand gets whipped up with some force.
On one particularly blustery day I sat on the sea wall, looking at out all the windsurfers in the bay, I experienced what the wall of a house must feel like having pebbledash blasted at it by a sweaty builder from south London.
4. Lose yourself in a quiet town.
There are so many pretty whitewashed villages in Spain straight off a postcard scene, just as there are also everyday towns that no one ever gets to visit but contain hidden gems, be they quaint shady courtyards left over from the middle ages, or palm tree lined boulevards, with benches full of wrinkly old men passing the time of day.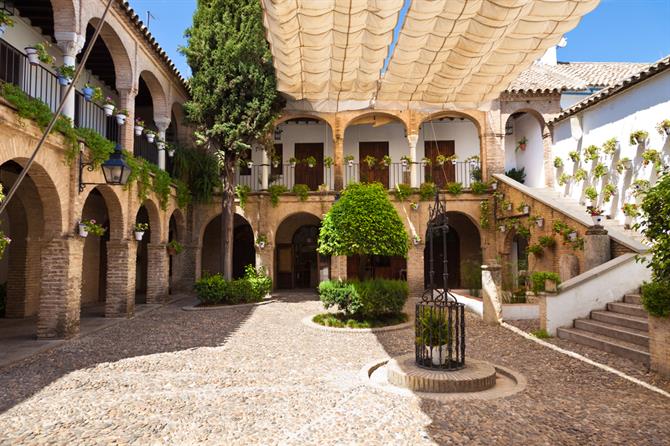 There are shady spots, like this one above (in Cordoba), Roman temples, Moorish bath houses, enclosed patios accessed through weirdly shaped arches in the old Jewish quarters of many town across the peninsula, more or less everywhere you go, you can find somewhere peaceful in this noisy country!
If you really want some space and time to think on vacation, then the best time to do this is siesta time, which usually occurs between 1.30pm and 5 pm although many people nowadays choose to have their long lunches with family at this time and not to have a nap, but you're on holiday so go for it!
5. You rang M'Lord?
A serviced luxury villa with a concierge is by far the ultimate in relaxing and quiet holidays although this is by far the most expensive way to stay in Spain too, so you had better get saving up now! The high fliers who come to Spain each year can afford the very best and there are many places where the villa also comes with staff such as a maid, cleaners, a cook, a driver and so on.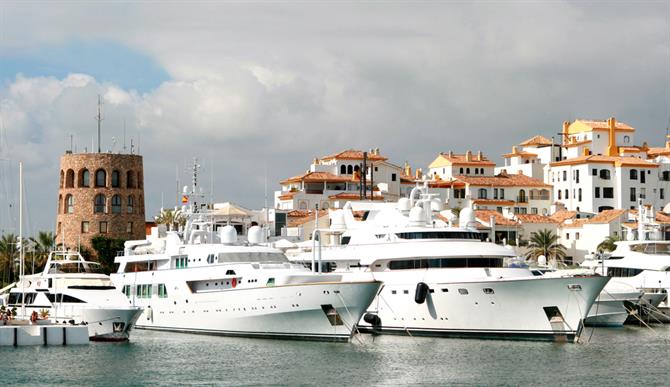 What better was to relax on holiday than not having to do anything at all!
Contact us to find out about any of the places or properties listed here and we hope to see you on vacation in sunny Spain later this year!