New beginnings
Of course, it all started with January - yet again. That tedious time of good intention and resolution. A few quick (backward) glances in the mirror and at the digital read-out on the scales provided enough impetus to plan a few new routes of exercise. And this is our Spanish winter, so the almost guaranteed daytime sunshine added enough reason to get out there and walk! (Hmm. There might have been the promise of a lunch, taken in the fresh air, too...)
Which route?
Where to go? Andalucía provides the serious hike addict or adrenalin junkie with acres of wide space and big ideas. Not too keen on rigorous hiking? In Spain, slow strolls are just as catered for, with some of the best, wide open space, and natural parkland in Europe.
Choose and plan your stroll with pleasure. For us, where the Costa Tropical and Costa del Sol meet and beckon, as we had other Sunday plans there anyway and were in the area where we had earlier spied a perfect route.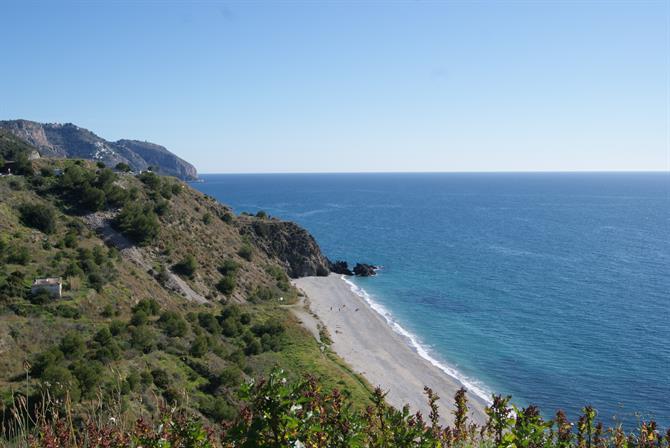 A coastal walk
The views in southern Spain in winter are just fabulous and far-reaching. Throw a clear blue sky and a glass-like sea view into the mix - and you can see the advantages of leaving the gym and getting a few lungfuls of fresh air.
With the sun on your back, you can throw off tension as well as a few layers of clothing as you walk and enjoy the vistas.
*Remember to dress in thin layers that are easy and light to carry, and a sun hat and plenty of water - it can get hot during the daytime - even at this time of year.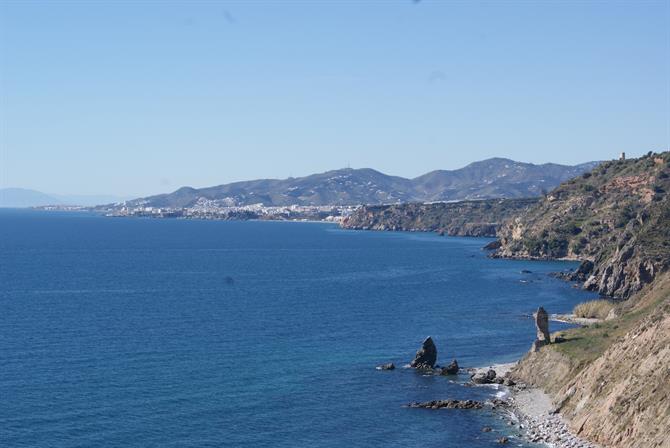 What level is this walk?
Easy to mid-level. Kids will be fine - and you won't have to carry them! A walk doesn't have to be a hard hike. Gentler inclines are to be found all along the Costa Tropical, where you can take it slowly, or turn up the burn if you wish. If you'd like something a little tougher then try John's recent hike up El Cielo in the same area.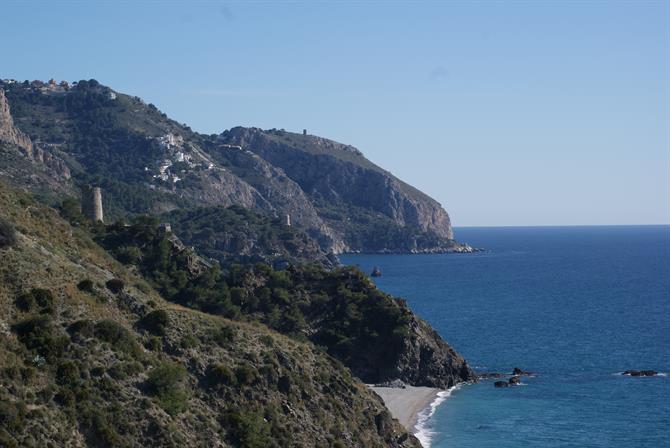 Is there anywhere for lunch?
When you feel the rumble of lunchtime coming over you, head to the beach. We landed at Playa Cantarrijan. Perhaps you'd prefer to pack a picnic and eat it watching the surf roll in.
Alternatively, there's a restaurant right on the beach, open all year, called La Barraca. Last weekend it was full of folk enjoying plates piled high with fresh seafood and salad. Definitely beats a roast dinner with the heating on full blast!
Here's the Facebook page for Restaurante La Baracca.
What else is in the area?
As it was Sunday when we ventured out, shopping was off the programme. But there are a couple of good rastro's - second-hand markets - in the area, open in the mornings, that take place in both Nerja and Almunecar.
There are plenty more beaches and miles of coastline to discover on the stunning Costa Tropical too, just choose your spot. Discover the best things to do in Nerja with this handy guide.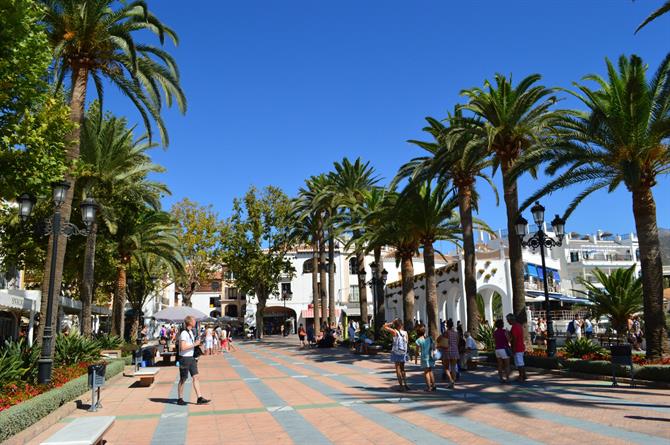 Where did we walk?
We chose the cliffs of Maro-Cerro Gordo which are situated close enough to Nerja between La Herradura and Maro itself. There are 12 kilometres of coastline to walk here, which doesn't sound a lot, but when you've gone up and down a few steep coastal paths you might find it's better to tackle a little bit at a time!
High precipitous cliffs and tiny secret coves are to be discovered - so take your time and enjoy this natural heritage.
You'll notice the watchtowers dotted along the coastline - there are 5 on this stretch - young kids will like to imagine spotting the 16th century Barbary pirates who regularly landed ashore to pillage and terrorise...
Our route - getting there
If you'd like to copy our route, we walked well-marked route from the beaches of El Canuelo to Cantarrijan.
From Nerja pick up the N-340 (which runs alongside the A-7) Turn off at the first roundabout after you leave Maro, taking the first right exit. You're on the Granada -Málaga border, which also divides the Costa del Sol from the Costa Tropical.
This leads you in to a car parking space, and a picnic area. There's also a bus-stop here which operates during the summer months, ferrying folk to and from the beach.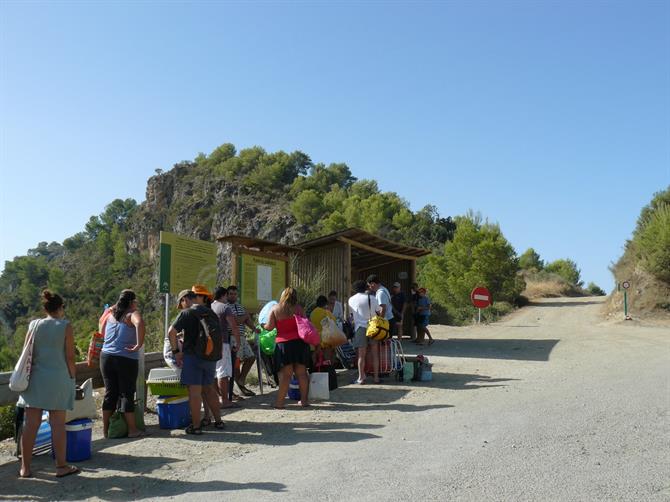 The route
From here you can take the well-marked signposted walk which turns uphill, upon reaching an open space, turn left on a path going upwards.
Here we arrive at the first tower (mentioned earlier). Retracing footsteps back to the main track, it's possible to walk down to Canuelo beach. Walking east along the beach, look out for a steep footpath up the cliff-side. (It's still pretty easy at this point)
Follow the main path along the cliff top, there's a turn off for the second tower if you want to take that detour. The main path leads to an area of old terraces, continue walking uphill, until there's a fork in the path where we take a right, around the Caleta hill.
Now the descent starts into the Barranco, or dry riverbed, down to Cantarrijan beach, where the walk ends. It took us an hour and a half to do this route, excluding stops for water and heavy breathing! Admiring the fantastic views is really just an excuse!
Interesting plants
Look down as well as out to sea. If you like plants, you might spot:
Málaga Sea Lavender with its tiny flower-head - there was plenty in bloom last weekend.

Balearic Box

White Rosemary

Sandalwood

Oak

Myrtle
At this stage of the route? Lunchtime - time for that table and plate of good fish!