With its striking coastline, agreeable climate, and rich biodiversity, the Mediterranean Sea is an aquatic playground for those wishing to pursue a wide variety of outdoor activities.
Adventurous spirits of all ages visiting the Costa del Sol can choose from a diverse selection of nautical activities year-round to satisfy their interests.
Though this region offers many incredible water sports, there are locations slightly outside of the Costa del Sol that offer the best water activities in all of Europe. Depending on your interests, venturing a little further along Andalusia may be worthwhile.
Video of Water Activities on the Costa del Sol
The numerous resorts and marinas found along the Costa del Sol cater to a large selection of water activities. Most of these activities are great options for individuals, groups or families alike.
Surfing in Tarifa
Among the many popular water activities is the sport of surfing, which is renowned in the windy region of Tarifa (see our
top things to see and do in Tarifa
). Though technically located outside of the Costa del Sol, there are countless places to try surfing between Tarifa and Cadiz that make Andalusia a great place to consider experiencing this fun activity.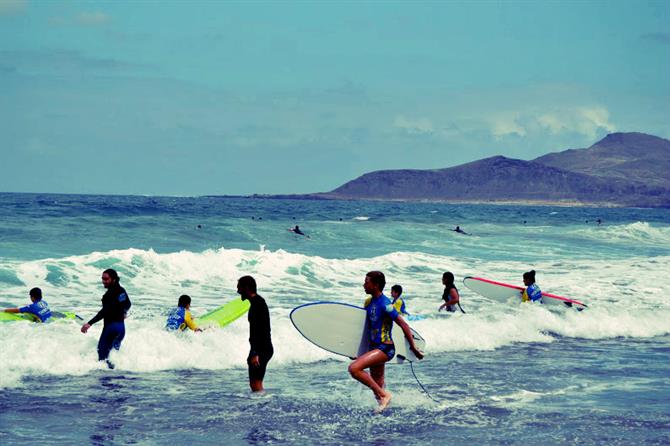 For challenging waves, the stormy months between October and May are ideal. The city beach Los Lances best accommodates new surfers with its relatively calm waves year-round.
Many services offering surf lessons, rentals, and trips decorate both the beaches and the streets of Tarifa. Prices greatly depend on your level of experience, though they are generally around twenty-five euros per hour.
Diving and Snorkelling in Cabo de Gata Natural Park
For those wishing to dive deeper in to the warm Mediterranean waters, there are plenty of underwater activities worth trying.
A combination of many particular environmental condition ensures a lively and diverse ecosystem that is sure to delight any spectator. The waters framing the
Cabo de Gata Natural Park
near Almeria enjoy protected status and have therefore had the opportunity to develop a bountiful marine life that delights many divers and snorkelers year-round with crystal-clear views of seabed.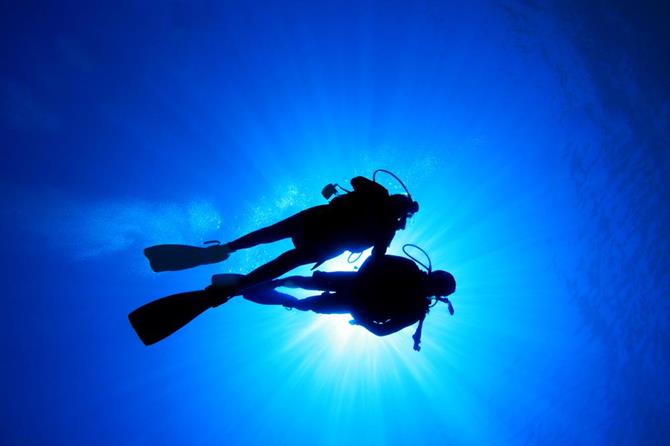 To best explore shallow waters, snorkeling is a great option as it requires only a snorkel and a mask. From the beaches of Cabo de Gata, there are many great locations for snorkeling that are easily accessible by foot.
For those with more experience, there are many great opportunities for scuba diving. T
here are plenty of outlets that supply the required equipment, lessons for any level of experience, and any additional guidance. Prices range greatly depending on the extent of the desired service.
Planning Considerations
When planning your adventure, there are several considerations worth noting. Weather conditions, time of year, the size of your group, level of ability, and your location are all factors that will significantly influence your experience.
Given the diverse range of water activities available on the Costa del Sol, it is best to consult various resources when planning your adventure. There are countless factors and considerations involved with any aquatic activity, which is why it is recommended to do your specific research prior to embarking.
Make a Splash
Boating, kayaking, dolphin watching, kite-surfing, parasailing, diving, snorkelling, windsurfing, and water skiing are only some of many possible water activities worth trying while visiting the Costa del Sol.
Make a splash during your Andalusian holiday by arranging a day in the Mediterranean to develop your own set of sea-legs.