The idea of sunbathing on a golden Fuerteventura beach seems a dream winter holiday activity when much of Northern Europe is trying to stay warm by turning the heating to high and wrapping up in woolly warmers. But here's another activity on Fuerteventura which is a joy, especially to someone like me who used to have to endure crawling along the motorway between Stockport and Salford Quays every morning – driving.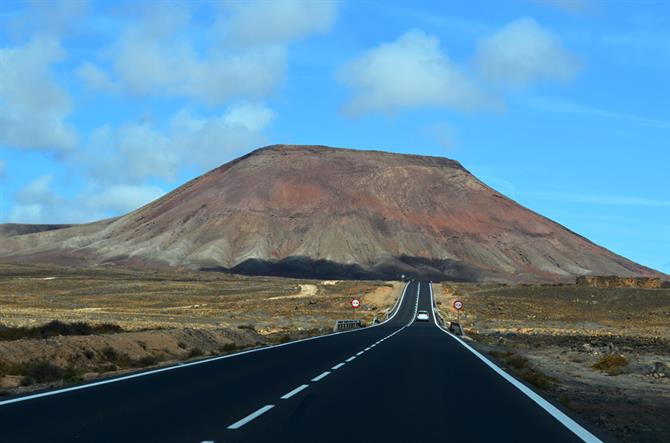 The roads on Fuerteventura are relatively empty, in decent condition, not particularly winding (certainly not compared to the western Canary Islands) and are great for exploring on four wheels. For a relatively big island, it's the second largest of the Canary Islands, you can get from A to B surprisingly quickly and easily.

However, when you're taking a mini road trip it's better to take it slow and enjoy the scenery.

This is our suggestion for a driving route around the north of Fuerteventura.
From Corralejo to La Oliva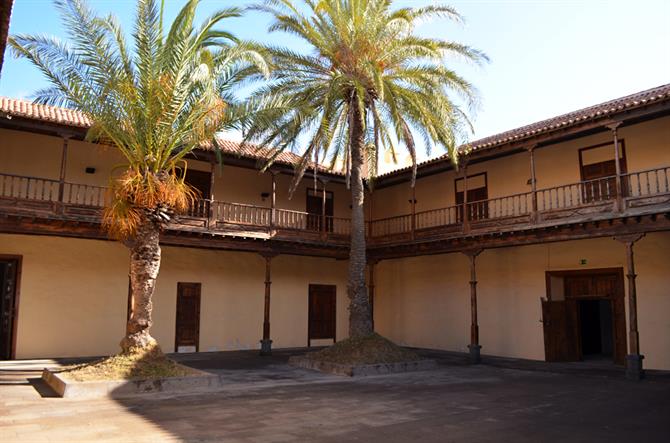 Take the FV101 out of Corralejo towards La Oliva/El Cotillo. It's a straightforward route all the way to La Oliva which has been an agricultural centre since around 1500. There's car parking beside the Church of Nuestra Señora de la Candelaria in the centre of the town. If it's a Tuesday there's a craft market in the town between 10am and 2pm otherwise there are a couple of places worth checking out. Casa de los Coroneles is located in a beautiful colonial mansion and features temporary and permanent exhibitions (entrance €4). Alternatively there's the Centro de Arte Canario which has cactus gardens, sculptures (some are a bit cheesy but fun) and works by famous Spanish artists (also €4).
La Oliva to El Cotillo
Follow the FV10 from La Oliva to El Cotillo which, although now a popular spot for surfers, also has a past. El Cotillo was once a centre for the production of orchilla, a plant used for producing dye. There is a small fort, El Tostón, and the nicest part of the town is around the old harbour where there is quite an eclectic selection of cafés and restaurants.

From El Cotillo, a road leads to the Faro del Cotillo, a lighthouse built in 1897 which is also home to Museo de la Pesca, a very detailed museum about the local fishing community (entrance €5). There are coastal paths leading to small sandy coves for those more interested in scenery than history.
El Cotillo to Lajares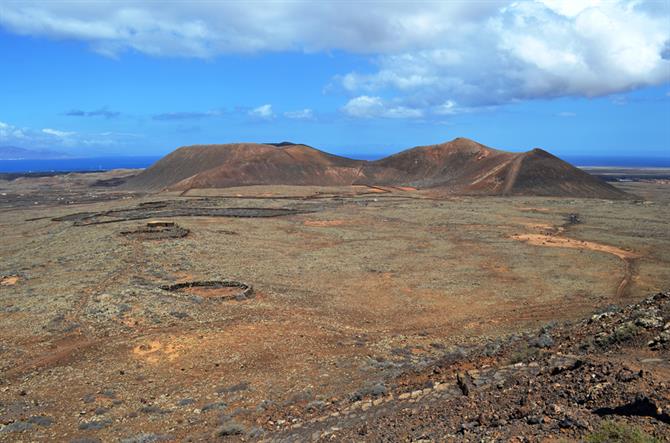 Backtracking on the road to La Oliva, take the FV109 through Lajares which is a short cut back to the FV101 and Corralejo. Lajares is an odd, but likeable, small town thanks to the fact that it has a surf dude personality even though it's inland. There are some excellent cafés in the town serving food a bit different from the usual fare. Lajares is also a good spot for stretching the legs as a path leads right to the rim of Calderón Hondo, a volcanic crater. Apart from the views, it's a popular spot with the local Barbary squirrel population and one of the many diverse and interesting walking routes on Fuerteventura.

From Lajares it's a straightforward drive back to Corralejo.
For more ideas for interesting activities on the amber Canary Island, take a look at our suggestions for 5 hot things to do on Fuerteventura.