The Canary Islands are one of the most popular destinations in Europe. For those wanting to escape the cold northern winters, the Canary Islands are a prime destination.
Just off the coast of North Africa they are blessed with year-round sunshine. Here are three of the most beautiful beaches on the island of Fuerteventura.
Fuerteventura – Sotavento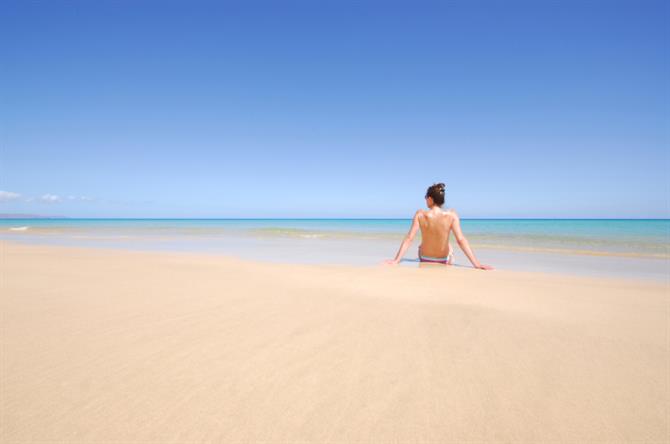 Imagine miles and miles of deserted white sandy beach and you begin to get a feel for what Sotavento beach is. 17 continuous miles to be precise, running down the south eastern coast of Fuerteventura. Despite some more popular sections, the beach is deserted in many areas.
A sea temperature of 21℃ degrees year-round gives ideal swimming conditions. It is also a surfers and kite-surfers paradise with steady, consistent winds. The World Kite Surf Championship is held here every August.
Getting there:
Getting there is very straightforward, you can drive and park next to the beach along its whole course. There are also buses leaving from all major towns along the east coast.
Fuerteventura – Corralejo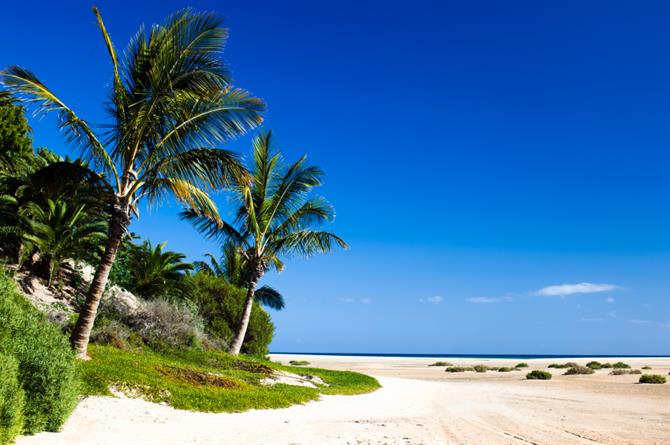 Situated in the northern part of the island, just south of the resort of Corralejo sits the Corralejo beach which stretches for six miles.
The Corralejo also borders a national park. All the sand dunes and areas behind it are protected.
Getting there:
From Corralejo, take the FV-I southwards. When coming from Puerto del Rosario, FV-I northwards.
Fuerteventura – Isla Lobos – Lobos Island
There are regular boat trips leaving from Corralejo to the tiny Lobo Island. A short 10-minute ferry journey brings you to a completely different world.
The whole area is a nature reserve. The island is small enough to walk around in a few hours, but large enough to find some secluded beach to yourself.
The beaches are fantastic, as is the snorkeling. Being protected has meant that the waters around the island are literally teeming with fish. If you are feeling more energetic, you can hike up to the top of the Caldera de la Montana (127m). The top offers some spectacular views.
Getting there:
There are regular ferries leaving from Corralejo. As with all the beaches, bring plenty of water and sunscreen.
For further information see our holiday rentals in the Canary Islands and holiday rentals in Fuerteventura