Gran Canaria's small enough to explore over the course of 24 hours. It is, after all, roughly the same size as Greater London. But we've identified five places where you'll want to stop and linger awhile.
Agüimes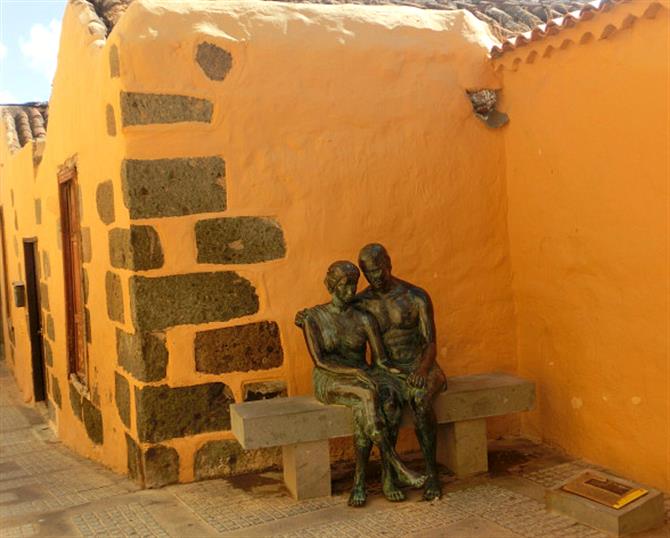 Agüimes, situated as it is between the airport and the southern resorts on the GC-1, is the perfect place to say hola to Gran Canaria. If first impressions are lasting impressions, you'll always look back fondly on your Gran Canaria holiday with a stop-off here. One of the island's most picturesque municipal capitals, it's small but perfectly formed.
The perfect marriage between the historic and the modern, Agüimes' traditional Canarian architecture sits side by side with its collection of statues dating back to the late 20th century. The one pictured's called Los Enamoradas (The Lovers) and was completed by local sculptor Ana Luisa Benitez in 1998. It's one of five Benitez sculpted in the town centre.
Artenara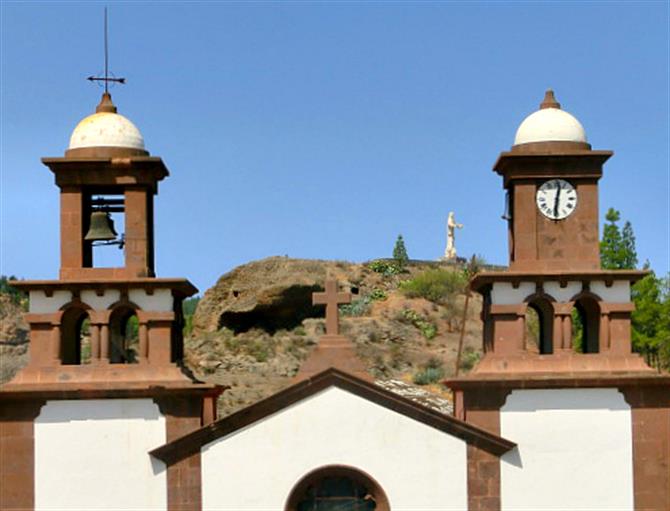 So, you want to go up in the world? Ensure a temporary high with a day trip to Artenara, Gran Canaria's mountain village which offers the best views of the island. It's not only GC you can see here either, with Tenerife's Teide a constant companion during your stay.
Another Artenara landmark's the Sagrado Corazón de Jesús. In which Jesus Christ appears to be delivering the Sermon on the Mount. Other commentators have compared this eyecatching statue to Rio de Janeiro's famous Christ the Redeemer.
Arucas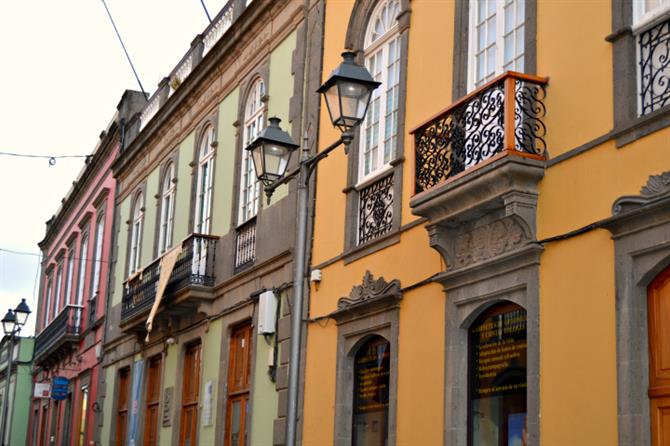 After your driving experiences on the more prosaic GC-1, you won't want to turn off the spectacular, coastline-hugging GC-2. However, you're going to have to if you want to visit Arucas. Where it's a pleasure to stroll along a high street coated in many colours.
One of the most popular Google searches relating to Gran Canaria's Arucas is for its cathedral. That's the nickname locals give its Gaudiesque church. A building which is the first you'll make out as you approach a town that's the pride of the north.
Las Palmas de Gran Canaria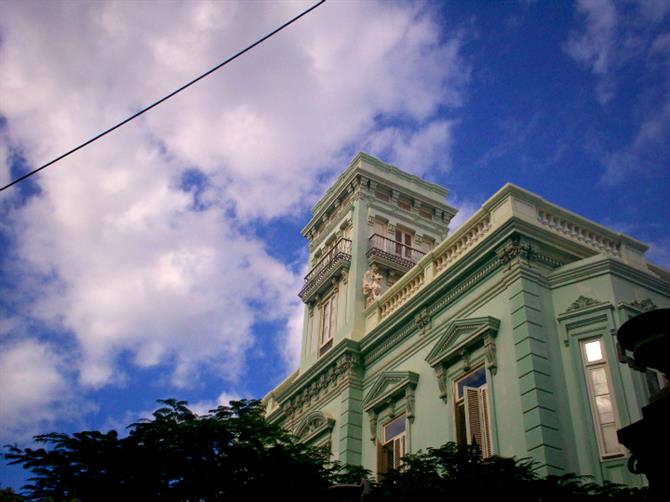 Most tourists visiting Gran Canaria head south from the airport to the major resorts of Maspalomas and Playa de Inglés instead of north. But a northerly drive will see you arrive at one of Spain's most lively cities, Las Palmas de Gran Canaria. Although it will be a challenge to cram everything the capital offers within 24 hours.
ACity Sightseeing Las Palmas de Gran Canaria Tour offers you the perfect introduction to LPGC, alllowing you to hop and off the big red bus. The city's great to explore on bike and foot too, with the Avenída Marítima a popular thoroughfare. Also, the historic Triana, pictured above, and Vegueta districts are ideal for a stroll as they're pedestrian-friendly.
Maspalomas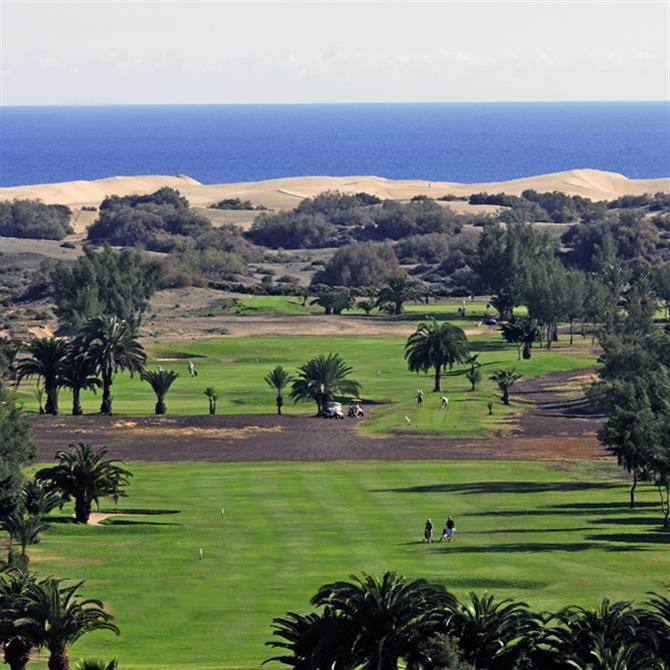 More than a resort, Maspalomas offers turf as well as surf. As well as a golf course, there are some botantic gardens which offer yet another oasis on Gran Canaria. Also look out for La Charca, where birds stop off for a rest on their annual migration from Europe to Africa.