The first time I set foot on the 0.71km-long Playa de Tasarte was halfway through a circular GC road trip with my parents. I've since returned by trekking there. But as September seems to be getting hotter and hotter, I opted to make my latest visit on four wheels.
Stone island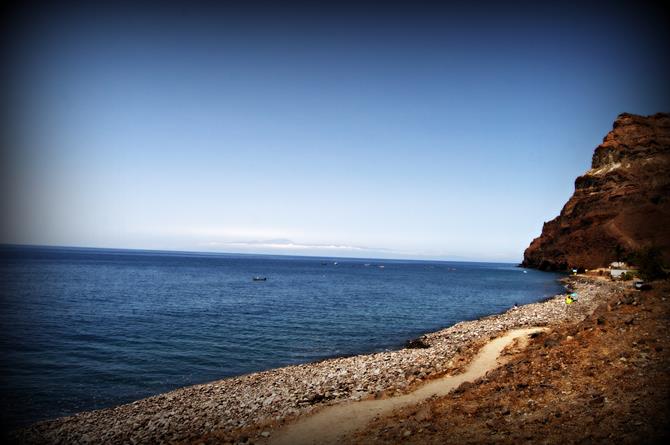 The last time I shared a photo of Tasarte's beach, it elicited some strong reaction. "Gran Canaria can do better" and "where's the sand?" were some of the milder comments. However, I make no apologies for profiling a beach which is pretty typical of the beaches in the west of the island, as in stony.
In fact, if you're looking for sand, you're better off heading east. To the likes of Lanzarote whose Papagayo will fulfill your dreams. Or better still to Fuerteventura, whose beaches are considered to be up there with the best of the world's.
Totally tropical Tasarte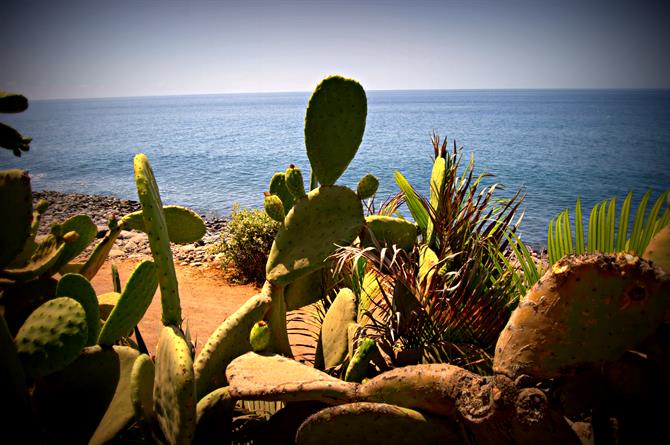 OK, it might not boast the white sand of Corralejo nor the turquoise water of Las Conchas; both arguably in the top ten beaches in the Canary Islands. However, you do feel like you're in the tropics when you're in Tasarte. The blazing sun for one thing; the cacti for another.
Getting to Playa de Tasarte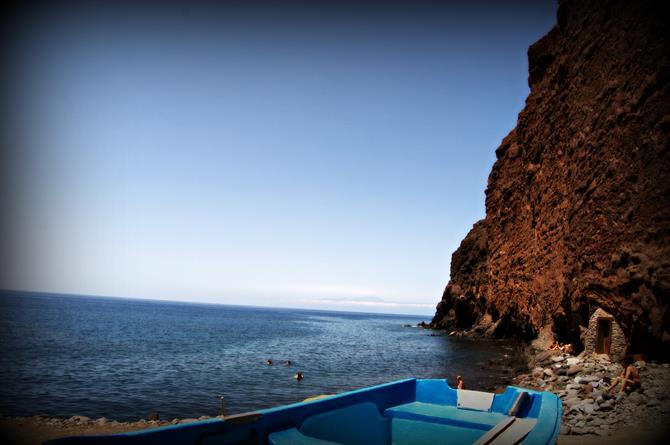 Considering we live on the opposite side of the island, more north east than south west, Playa de Tasarte is not our closest beach. Travelling west along the GC-2 and GC-200, it's a near two-hour drive. Heading south, following the GC-1 and then GC-2000, it's just over an hour and a half away.
There's no real centre to Tasarte. It seems to spiral along the GC-205, with properties spread out rather than clustered together. However, the supermarket and football stadium are towards the top of the GC-205, a good 10 minutes above the beach by car.
A beer with a view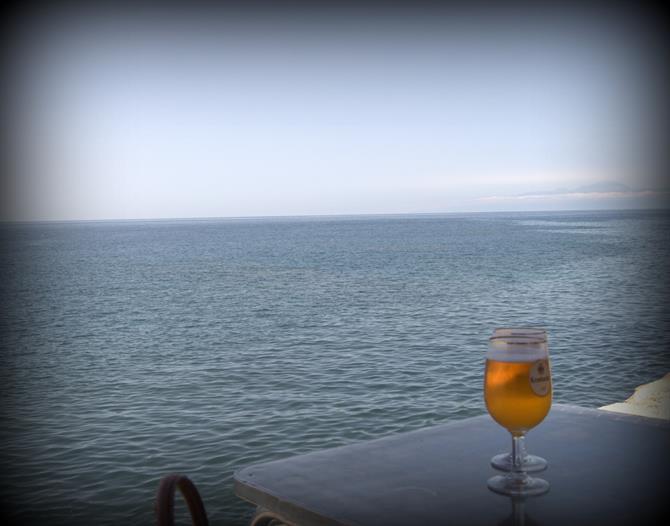 After a refreshing dip, my wife and I cooled off still further with a couple of cañas (the Spanish equivalent of a half pint) at Bar Casa Oliva. We shunned the interior for a terrace seat with a view. Yes, that's Tenerife's Mount Teide in the background.
My wife, though, was peeved that we'd pre-arranged lunch plans. For she'd have loved to sample the bar's signature twist on ropa vieja (old clothes), a Canarian classic. Here, the chef substitutes the traditional chicken for octopus.
Well, no great loss in my view. And that's not me typing with my vegetarian hat on. For now we've got yet another reason to return to Playa de Tasarte.