There's plenty of history on Gran Canaria. Museums chronicle the island from the time it was occupied by the Berber-descending canarii to the 15th-century Spanish Conquest and beyond. Here's our pick of the bunch, according to our man in Gran Canaria, Matthew Hirtes.
Museo Vivo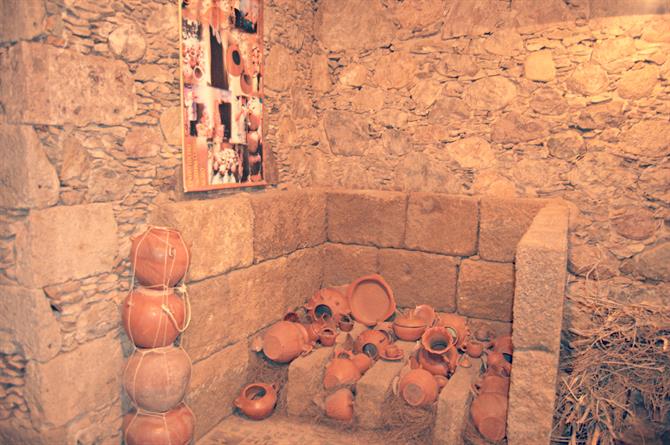 Confusingly, there's not one Museo Vivo (living museum) in La Aldea de San Nicolás but 13. The brainchild of the Proyecto Cultural de Desarrollo Comunitario La Aldea, they offer a window into a bygone La Aldea. The one pictured above's the Centro Locero Adelfina Cubas, dedicated to the life and times of celebrated local potter Cubas.
Casa-Museo Santiago Aranda
This Artenara cave museum takes its name from the man who brought it in 1962 and restored it. Nearly a fifth of the island's cave houses are located in this municipality. And this museum allows you to go through the keyhole and see examples from different epochs.
Casa de Colón
Vegueta's Columbus House never belonged to the great explorer, Christopher Columbus. Rather it was owned by the governor who would have received him as he docked in Las Palmas de Gran Canaria's port to carry out repairs to his fleet. Entry is €4 for adults, although you can make further savings on this and visits to other Las Palmas de Gran Canaria museums by purchasing a LPA Card.
Cenobio de Valerón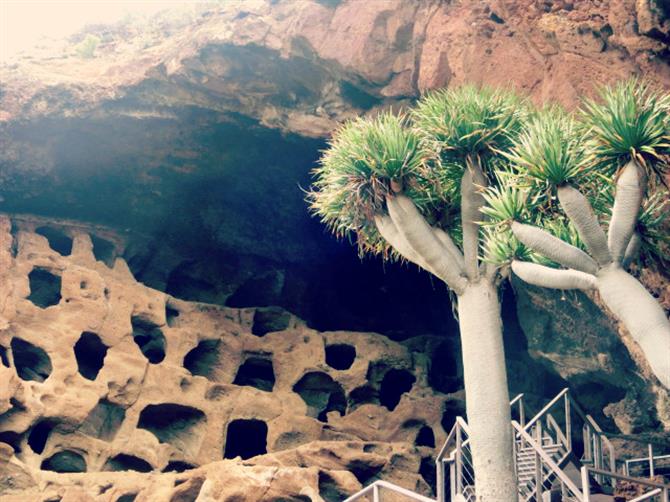 The dragon trees, despite being a recent addition to the Cenobio de Valerón site, hark back to the days of the canarii. They used the interior and the exterior of the dragos for a wide-ranging number of reasons. This open-air Santa María de Guía museum houses a former granary.
Cueva Pintada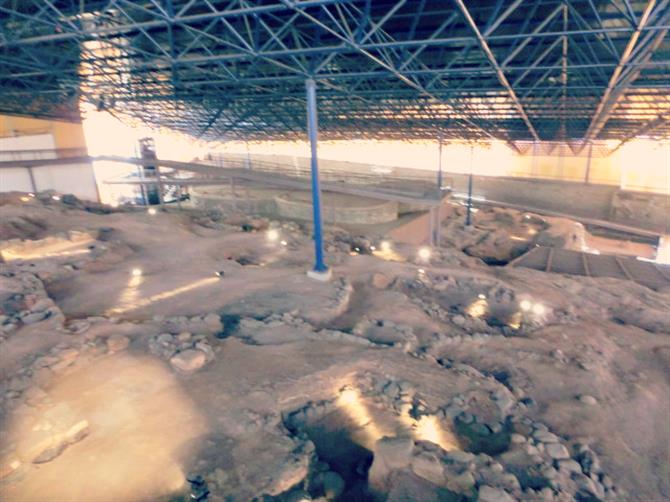 Another living museum, you're unlikely to see exactly the same exhibits at Gáldar's Cueva Pintada. For this archaelogical park proudly displays the latest finds from regular digs. On a tour, available in the major European languages, you'll see an entertaining and informative video before being shown around the work in progress of an area the Tony-Robinson-types can't help but dig.
Museo de Piedra y Artesanía Canaria
Ingenio's Museo de Piedra y Artesanía Canaria's one quirky museum. Mainly because it's home to a belén (Nativity scene) which you can visit throughout the year and not only over the Christmas period, as is the case elsewhere. There's also plenty of lace and stones to see for free.
Museo Canario
Las Palmas de Gran Canaria's Museo Canario, Canarian Museum, like the Casa de Cólon, is based in the oldest part of town, Vegueta. Not for the squeamish, there are over 1,000 skulls on permanent display. They belonged to the island's pre-Spanish inhabitants, the canarii.
Museo Elder
Head to Parque Santa Catalina for Museo Elder de la Ciencia y la Tecnología, Las Palmas de Gran Canaria's science museum. Perfect for kids, the museo hosts both birthday parties and school visits. The Museo Elder's home to both permanent and temporary exhibitions.
Castillo de la Fortaleza
It's difficult to miss Santa Lucía de Tirajana's Castillo de la Fortaleza. Located, as it is, on the main drag of the municipal capital which is, after all, a village. The erstwhile home of Vicente Sanchez Araña, head to the artillery, art gallery, and botany display to admire an impressive collection.
Museo Etnográfico Centro de Interpretación de Valleseco
Whatever your age, you're guaranteed an educational visit at Valleseco's Museo Etnográfico Centro de Interpretación de Valleseco. Make this museum, one of the newest on the island, your first port of call at this municipality, because it's also where you'll find the area's tourist information office. Learn about the history of gofio, Gran Canaria's famous/infamous version of cornmeal.