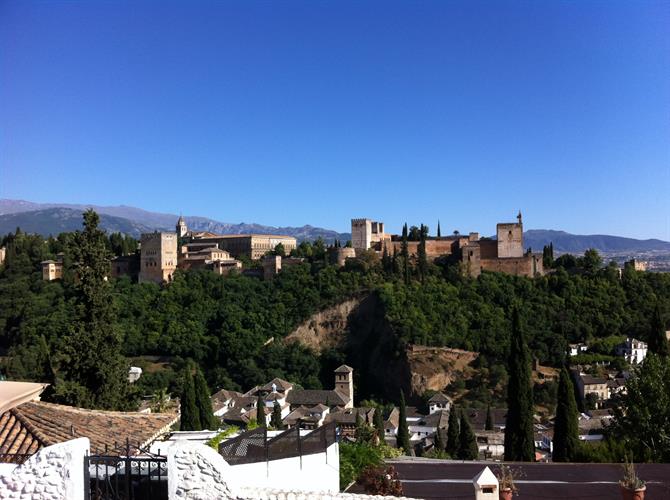 Granada has a diverse landscape, although Granada is a city, it´s location offers lots of landscapes and sports activities. It has a unique offer for visitors to the region. You can even pick and choose a little from each and make you own personalised trip!
Here are ten different types of holidays in and around Granada province.
1. Adventure Holidays in Granada
If adventure sports are your way of de stressing, you will be in your element in Granada. With a choice of Paragliding, canyoning and even bungee jumping. There is plenty of action and adrenalin to experience. Sierra Nevada natural park is a hotspot for many of these activities. Also around the Costa Tropical and Alpujarra villages you will find interesting outdoor activities on offer. There is no shortage of Mountains, desert terrain or coastline to enjoy in Granada province. The Ski Resort in Pradollano even offer Night skiing each Thursday and Saturday evening from 7pm to 10pm so you can ski under moonlight.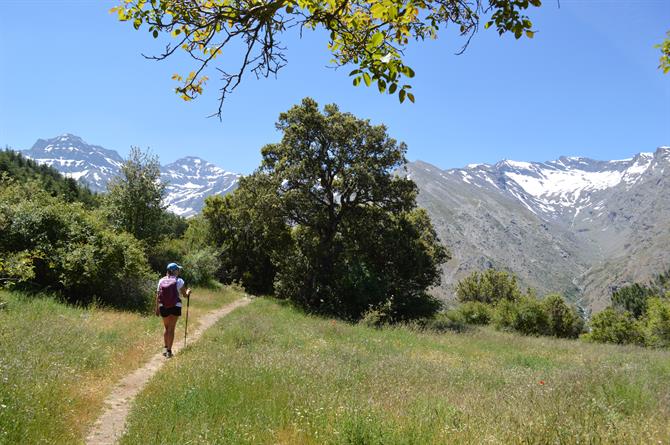 2. Budget Holidays in Granada
Granada has its fair share of low cost options. If you want to stick to a budget while visiting you will come across many low cost and free activities to enjoy. Eating out is not too expensive if you choose well. You may know that there are free tapas with your drink in Granada bars. The local markets have fabulous produce at great prices so that you can try the regions food If you have self-catering accommodation with Spain Holiday.
3. City break in Granada
Granada makes a perfect City break destination. You can leave the car behind and explore the city on foot. The city´s gastronomy, culture and nightlife will keep you entertained throughout your visit. Once you have seen the majestic Alhambra palace, head to the Arab bazaars and tearooms in Plaza Nueva. Cultural activities in the city such as Flamenco shows, art exhibitions or museums.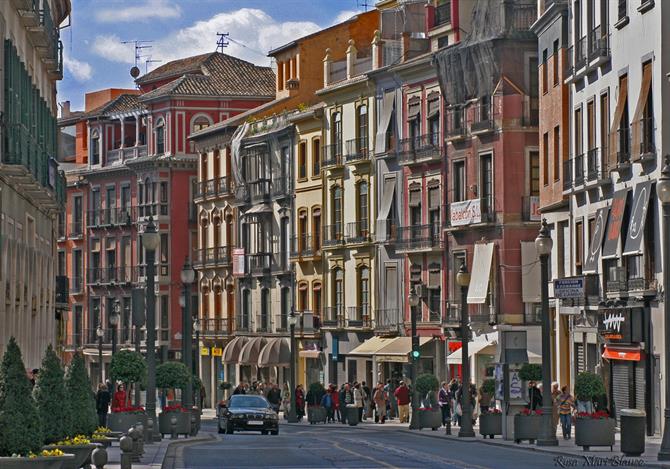 4. Shopping break in Granada
Apart from the usual Spanish high street chains such as Zara, Mango and El Corte Inglés Granada has plenty of independent shops too. Additionally to that seek out Craft and food markets around the city. Known as mercadillos, some of the more regular ones are held in these spots, Plaza bib Rambla, Plaza de Toros, Puerta Real outside the theatre, Campo del Principe, on Paseo del Salon and the area next to the Palacio de Congresos on Ribera del Violon. Keep an eye of for Made in Granada, Zoco del Salon and EcoMercado, they are usually held once per month and are worth checking out.
5. Organic Getaway in Granada
In the area around the Alpujarra villages not only do you have lots of beautiful landscapes there is also lots of slow food on offer. Alot of the food served in the area will have been grown locally or in the province. Head to the fabulous Vegetarian restaurant L´Atelier in Mecina Fondales. There are many Yoga activities in the region, this works well as the landscapes are the perfect location for yoga lovers away from noise and traffic.
6. Historical holiday in Granada
Granada is a mecca for history enthusiasts. Whether you are interested in discovering more about the Nazrid Dynasty and the city´s long Arab history. Perhaps retracing sefarad and Granada´s Jewish history, either way you will not be disappointed. In 2013 the Kingdom of Granada celebrated it´s Millennium, so with over 1000 years to look into you most likely leave wanting to find out more. The Albaicin is UNESCO World Heritage as is the Alhambra Palace. You could even organise your stay in the Albaicin district and even enjoy an apartment with views of the Alhambra.
7. Luxury Break in Granada
There are many ways to enjoy a luxurious side to Granada. Taste the local Riofrio caviar while enjoying a glass of crisp white wine from the North of Granada. Enjoy window-shopping along the elegant Calle Angel Ganivet or wander up along Calle Reyes Catolicos. Find Spanish brands Loewe and Carolina Herrera stores in these streets. If you prefer a bird's eye view, you can fly over the Sierra Nevada Mountain range and the Alhambra by helicopter with Tropicopter.
8. Rural holiday in Granada
Surround yourself by nature. Enjoy rambling or birdspotting activities in the Granada countryside. Great places for this are Lecrin Valley, the Alpujarra villages or the foothills of the Sierra Nevada, Pinos Genil and Guejar Sierra. You can also take time to discover the unique species of butterflies, plants and flowers in the Sierra Nevada national park. Make it a family holiday. If you have children bike rental could be a fun activity to explore new routes around the countryside. Mix it up, some days on the Costa Tropical and others around the Alpujarra villages.
9. Religious tour of Granada
The city of Granada has churches several importants monasteries and an impressive catedral. Easter in Granada is particularly of interest in Andalusia. With many processions leaving their churches each day, over the Semana Santa you can see the entire Easter story told. Depicted by the different carvings and scenes atop the wooden floats paraded through the streets. Notable ones are El Silencio and El Cristo de los Gitanos, where the run up the steep Cuesta del Chapiz is quite a feat for the penitents.
10. Romantic break in Granada
Impress with dinner opposite the Alhambra palace in one of the Carmen restaurants in the Albaicin quarter. The view is enough to take anyone´s breath away. Wander along the riverside along the Carrera del Darro, known as one of the most romantic streets to walk in the world. As your stroll across the cobbles, you will see the Alhambra and the river to one side and the Albaicin neighbourhood on the other. With plenty of small bars to stop off along the way and the cobbled road leading up to the Albaicin you will enjoy an impressive day out in Granada.