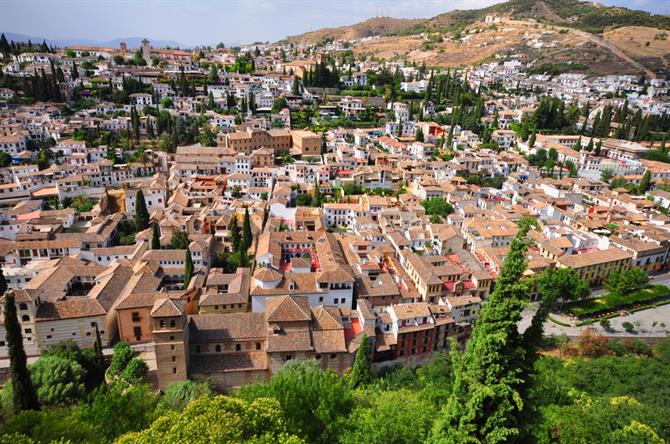 Packing list for Granada Spain (Spring/Summer)
For many people the most stressful part of travel is the preparation the few days before leaving. Packing is one of the more challenging parts of planning for travel for some. This list will help you plan for your Granada city break, allowing you start your trip stress free. Of course you will need changes of clothes, toiletries, medications and footwear as you would on any trip. I can´t possible think of all of those personal items you may want to take along with you. However I would like to point out a few things that may be useful specifically for Granada itself.
Hot under the collar
In spring and summer the temperatures can be high in Southern Spain. Due to the unique geography of Granada temperatures may fluctuate quickly. Sometimes the temperature in the morning can be refreshingly cool and at lunchtime feel scorching hot. In the evening temperatures can also cool quickly once the sun has set. As I am writing this, in March, we had temperatures of 3ºC (38F) the day´s minimum and the maximum was 20ºC. (68ºF) That´s quite a difference in just one day. Layering your clothes is recommended, particularly in springtime. In the summer months, July and August temperatures will be more stable. No need to worry about fluctuations then. It is just hot.
Natural fibres
For summertime you will be more comfortable wearing Cotton and Natural fibre garments. Clothes containing Elastane, polyester or acrylic should be avoided. They cause sweating and may chafe if you walk around a lot in the heat. Also dark colours absorb heat so should not be worn too much. Cover up A shawl, light sweater or cardigan will be very useful for Granada evenings. Even on hotter days you could find yourself pulling on a light sweater. Some places may have air conditioning on full power that may have you reaching for your shawl to cover your shoulders.
Leave your umbrella at home. On average it only rains on 50 days out of 365 per year. Even when it does rain it doesn't last very long. Of course June to September are driest months.
Footwear
Choose shoes which grip well. Granada despite being a city that can easily be seen on foot, distances are relatively short from one place to the next. There are several steep hills around the Albaicin quarter and on the edges of the Alhambra complex. Also uneven cobbled streets should be taken into account. The cobbles along some roads may be worn and shiny. They can be difficult to walk on, especially in high heels. (My personal experience: I recall one evening, 3 inch heels + cobbles + ice = disastrous combination)
Around the town hall and Cathedral area there are black and white marble chessboard tiles along the pavement. They are very smooth and can be slippery on any given day. However at Easter once the processions have begun, the streets around the city centre get covered with a thin invisible film of wax. This makes these smooth pavements as slippery as an ice skating rink. So it´s a good idea wear well soled shoes while walking around Granada. Some streets are actually stone steps, particularly around the Albaicin quarter.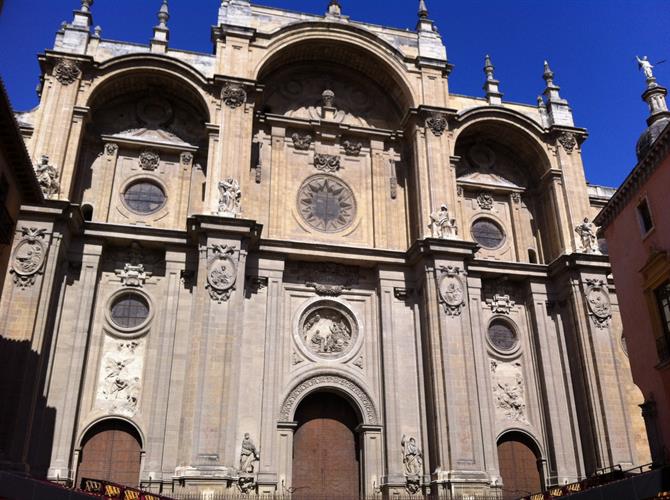 Aloe Vera
Something that I always have to hand is Aloe Vera Gel.
This works well for skin irritation, insect bites or sun burn. I like to keep this in my fridge door for extra coolness. While in Spain this can be really useful to have. Do remember that even though you are in the city, it´s important to put on sunblock. Whether you are walking around or sitting out on a terrace in the sunshine, the sun can catch you quickly if you are wearing suncream. In the hotter months a hat is also advisable too.
Watch the locals
You will notice that all the locals walk on the shady side of the street. The sunny side of the street will be empty. Walking in the shade is a good idea so that when there are areas of the city with no shade at all you won´t be tired from the sun. Sunglasses are a must all year round here. The sun is stronger than in other places in Europe. Even the winter sun can be strong at midday.It´s interesting to notice in the winter months, when the sun is around for fewer hours, that the Spanish tend to walk on the sunny side of the street. That way they make sure they get their vitamin D boost.
Abanico
Fit in with the locals and get a Spanish Fan. This is beautiful accessory and keepsake but it will actually help on busy public transport or in a place without air conditioning. You can also use it to block out the sun if you have to wait in line somewhere without shade.
Style
Which clothes to select for your trip? As Granada is a busy student town. There is a mixture of fashion styles. There is no need to get especially dressed up for dinner. The laid back vibe in the city makes everyone welcome; there are no strict dress codes.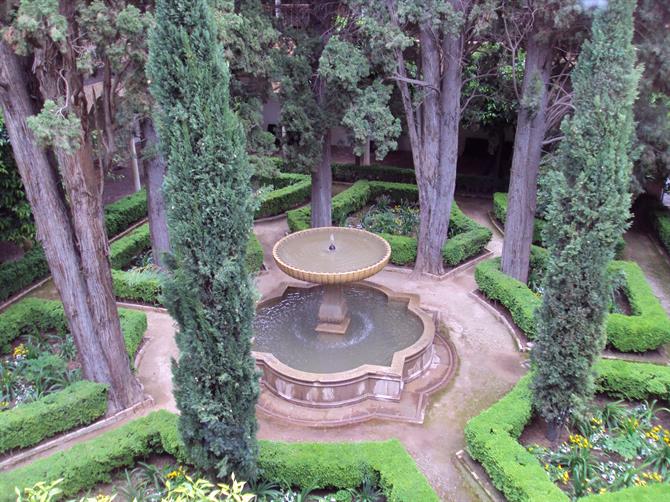 Water
As there are so many opportunities to bathe in Granada you must remember to pack your swimsuit. You may have chance to try an Arab style bath experience in the city. You may even manage to swim in the sea along the Granada´s Costa Tropical. Water is an important part of the city. You can see this around the Alhambra palaces gardens of the Generalife and in many fountains dotted around the city too.
Alhambra tickets
Last but not least! Do remember to pack your Prebooked tickets for the Alhambra palace. The Alhambra palace sells out tickets on some days in high season so it´s highly recommended to book ahead of your trip. At Eastertime and in May there are busy times and tickets can sell out weeks ahead of time. In July and August if you want to beat the heat, choose the night-time visit.