Late summer in Granada, and the city is still bathed in hot and bright sunshine as we discovered this week on another flying visit. The tourist crowds have thinned a little, at least during the week, making it more comfortable and easier to enjoy the museums and guided trips that this superb Spanish city has to offer.
Art Appreciation
We had already decided on a little art appreciation and knew just the place - the Museo Bellas Artes or the Museum of Fine Arts. It really is in a superb location. Ducking our heads away from the intense heat we slipped through the gates of the Alhambra Palace and headed towards the Palace of Charles V, the rotunda-shaped, 63 sq metre palace that is part of the magnificent Alhambra.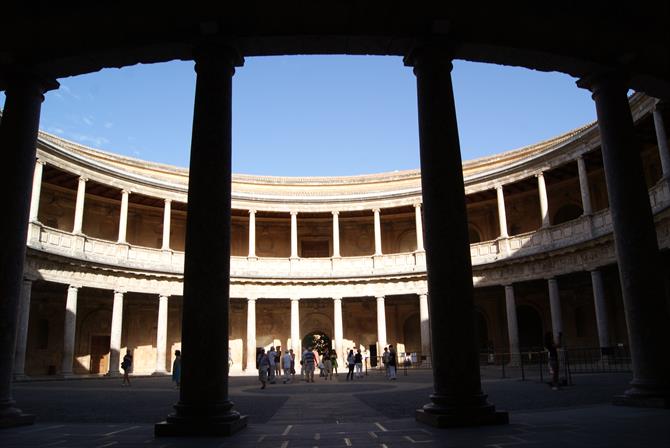 Inclusive of Palace Visit or Separate Trip
You'll be almost certain to have the Alhambra firmly underlined on your sightseeing list - but if it's a second trip or you want to leave the art for another day (understandable as Granada and the Alhambra in particular is cultural overload) then do just that - it won't cost you a second Alhambra entrance fee, just the minimal entrance fee to the gallery. The details of opening hours and fees are in the last paragraph of this article.
Location, location
The Art Museum is located in the upper galleries of the Charles V Palace. Although inaugurated in 1839, the collection didn't move to the palace until 1958. Today it's the oldest museum in Spain.
Inside, as expected, you'll find a treasure trove of fine art. There are paintings and sculpture from the 15th to the 20th centuries. The area is divided into four main sections, laid over ten rooms and contains over two thousand items.
Layout in Sections
The sections are as follows:
1. Renaissance and Mannerism
2. Granada Baroque
3. 19th century painting in Granada
4. The beginning of the 20th century - Avant Garde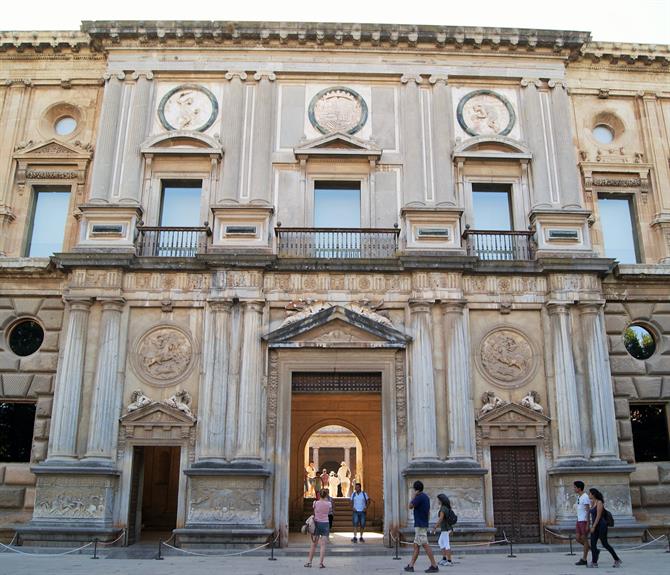 Halls
The 10 halls or sections contain the following works of art, here is a short synopsis so you can be aware of 'what is where' before you go. I also include notable works of art to keep a special eye out for, if you want to print out and take it along with you, or just keep the Spain Holiday Articles link handy on your mobile phone.
1. Work from the end of the 15th century to the 17th century.
These are mostly religious themed, imported works. They include a group of sculpture from the Monastery of San Jeronimo by Jacopo Florentino. There are works by Diego de Siloe and Juan de Aragon, as well as Flemish paintings.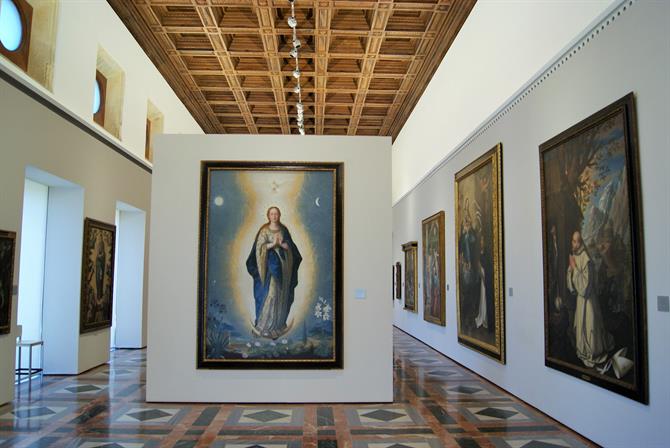 2. Here you'll find work by Alonso Cano who was the artist synonymous with Granada, and who was a great friend of Velazquez. Work of note here has to be the Virgin of Lucero.
3. This hall is dedicated to the disciples of Cano. He really left his artistic mark on 17th century Granada, and this room displays work form this followers such as Juan de Sevilla, and Jose de Mora.
4. Discover the secular paintings of the 17th century in Hall 4. Appreciate work that is not of a religious nature, particularly Still Life with Thistles and Carrots by Fray Juan Sanchez Cotan.
5. In Hall 5 you will see 19th century works with good portrait and landscape scenes. Notable pieces to look out for are the ones by Manuel Gomez-Mureno Gonzalez.
6. Halls 6 and 7 collectively host works on Granada. After the influx of the writers of the 18th century, such as Washington Irving and Richard Ford, the popularity of Romantic Granada inspired many of the works displayed here. Look out for Town Hall of Granada by Mariano Jose Fortuny amongst others.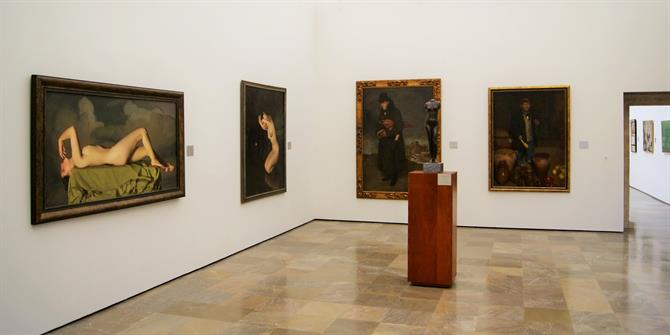 8. The Art Science of Granada really awoke at the beginning of the 20th century as shown here to you in Hall 8 in the works of Jose Maria Lopez Rodriguez-Acostia and also of note is the picture of The Courtyard of the Myrtles by Jose Maria Lopez Mezquita.
9. In Hall 9 you can view contemporary works, and enjoy pieces by the likes of Ismael Gonzalez de La Serna and, of course, Jose Guerrero - whose wonderful gallery we covered in this earlier article.
10. Hall 10 is given over to temporary exhibitions. So, depending on the timing of your visit - you will have the opportunity to see something new. Check out the what's on page of the official website for up to date information on travelling exhibitions and special dates.
Useful Information
Opening hours for summer - March to October:
Monday: CLOSED
Tuesday: 14:00 - 20:00
Wednesday to Saturday: 09:00 - 2000
Sundays and Holidays: 09:00 - 14:00
Opening hours for winter - November to February:
Monday: CLOSED
Tuesday: 14:30 - 18:00
Wednesday to Saturday: 09:00 - 18:00
Sundays and Holidays: 09:00 - 14:30
Entry is just €1.50 or FREE for EU Citizens.
All information correct as at August 2015.