Ibiza aka The White Island is not just a mecca for young clubbers. It's a great destination for families, for lovers of an active holiday, and for history buffs too. Learn what the island truly has to offer. Enjoy your stay in a villa in Ibiza exploring the many different sides to the island.
1.) Sant Josep de sa Talaia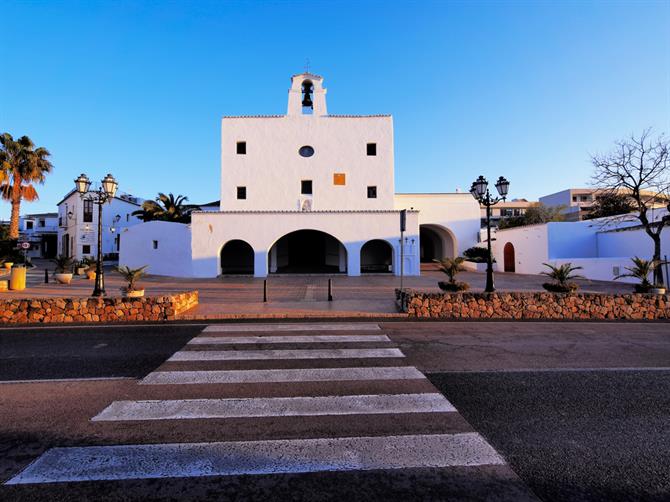 There's Sant Josep de sa Talaia, the municipality, and Sant Josep de sa Talaia, the village. The municipality, located in the west of the island, is Ibiza's largest municipality. It comprises the parishes of Sant Jordi, Sant Agustí and es Cubells, along with the village of the same name.
Reach the village on the PM803. Travelling from the capital of Eivissa in the direction of Sant Antoni de Portmany, it's a near 11km-drive westwards. The whitewashed parish church dates back to the 18th century and is well worth a visit, particularly during a mass when the smell of incense lends proceedings an intoxicating air.
2.) Torre des Savinar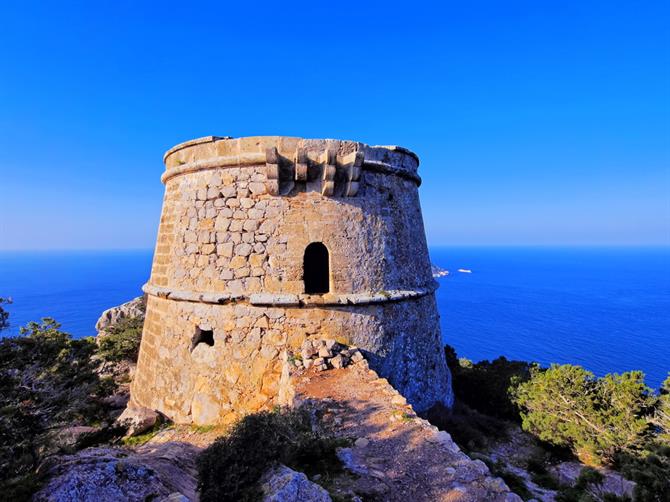 Head to the south west's Punta de Sa Pedrera to get up close and personal with an 18th-century defence tower. A watch would stand guard, overlooking the Mediterranean below and advise the local population if any pirates were about to attack. This warning would give them time to find refuge.
3.) Dalt Vila
It might be Ibiza's Old Town but the actual translation from Catalan is High Town. A labyrinth of narrow streets, a ball of wool would come in handy so you don't lose your way. Have no fear, though, as there's no minotaur to worry yourselves about.
Enter by either the Portal de Ses Taules or the Portal Nau. The first is more punishing on your calves, but you soon forget the muscular discomfort as you're greeted with the Plaza de Vila, the High Town's main square. To arrive at the Portal Nou, head behind the Plaza del Parque.
4.) Cala Comte
Located in the municipality of Sant Josep de sa Talaia, drive five miles west of Sant Agustí des Vedrà village to reach this Blue-Flag beach, one of the many excellent beaches in Ibiza. A rocky headland divides the beach in two. To the west is the family section and to the east, the nudist area.
5.) Es Vedra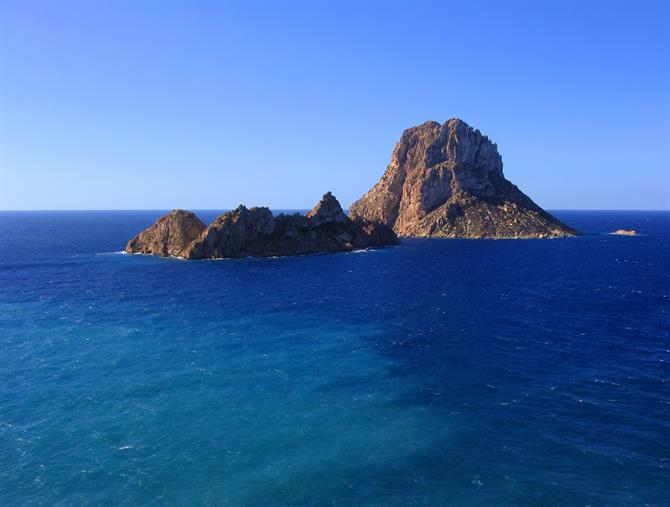 Ah, the mythical island of Es Vedrá. Could this be the tip of Atlantis? Or the home of Homer's sirens who lured sailors to their deaths with their bewitching melodies?
Moving on to colder, harder facts, Es Vedrá is currently uninhabited. It lies close to 2.5km off the coast of Cala d'Hort which includes this isle in its nature reserve. You can also get a cracking view of Es Vedrá from the aforementioned Torre des Savinar.
There are many more unique things to see and visit in Ibiza, but these 5 top attractions are a great way to start experiencing Ibiza!