Even though it's known as La Isla Bonita, the Canary Island of La Palma doesn't attract anything like the numbers of visitors that Tenerife, Gran Canaria, Lanzarote and Fuerteventura welcome each month.
Considering what it has to offer as a destination, its position in the shadows of the more popular Canary Islands is a complete mystery. Especially as, for me, La Palma might just be the perfect Canary Island.
The landscape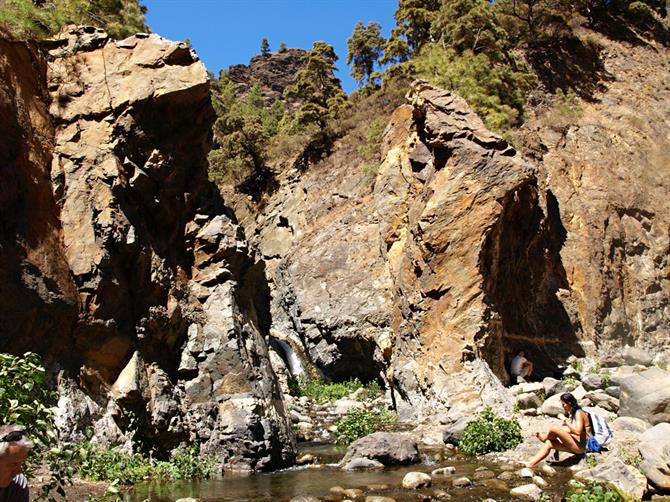 The Isla Bonita tag is there for a reason. It shares a diversity of scenery only found in Tenerife and Gran Canaria amongst the other islands. Fancy a hike in the pine forest? No problem. A walk through a volcanic landscape? Yep, La Palma can come up with the goods there as well, in fact you can walk on land younger than you are courtesy of the spewing of the Teneguía Volcano in 1971. How about an ancient laurisilva forest? Los Tilos provides that as well, with giant ferns thrown into the mix for good measure, and has UNESCO World Biosphere status. Plus La Palma has rivers, streams and waterfalls, including a multi-coloured one. Two of my favourite hikes in the Canary Islands are on La Palma – La Caldera de Taburiente and Marcos y Cordero.
Main towns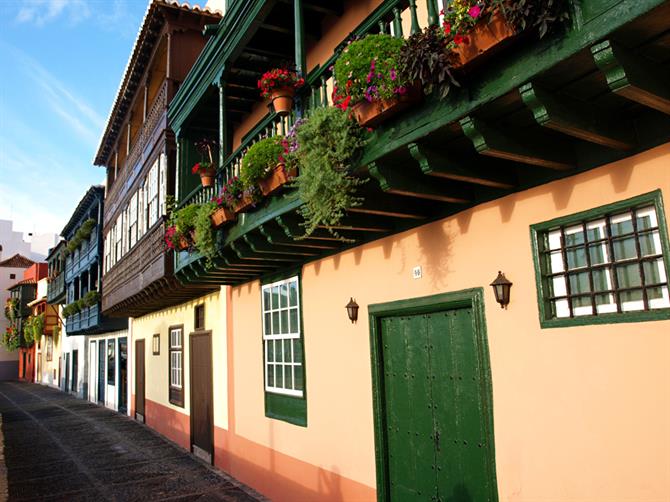 La Palma's capital, Santa Cruz de La Palma, is a perfect size. Small enough to explore easily on foot, big enough to have a reasonably lively personality (except during daylight hours between midday Saturday and Monday morning). A walk along Calle O'Daly and beyond (with a detour to see Los Balcones on Av Marítima) takes you past quaint barbers from a different era, historical buildings and monuments, colonial houses, sexy independent clothes shops, bars, restaurants and a museum in the shape of a ship. The secret capital, Los Llanos de Aridane, doesn't have quite the same charm but it does have historic corners, an appealing vibe and some of the best street art in the Canary Islands.
Resorts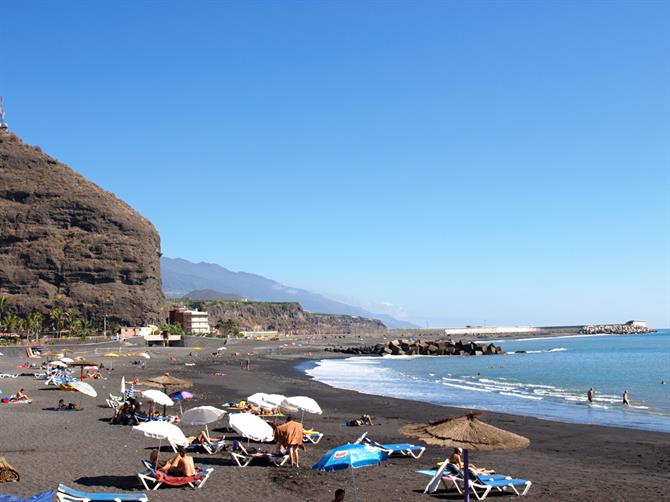 Resorts are thin on the ground. Los Cancajos, close to both the airport and Santa Cruz de la Palma, does the job but is unremarkable. Similar with Puerto Naos on the opposite coast. More attractive is Tazacorte further north. But the fact that resorts aren't La Palma's strong point only adds to the feeling that it exudes more of a Canarian personality than some other islands.
Another nail in the coffin as far as mass tourism is the lack of world class beaches. There are plenty of black sand ones and attractive rock pools like Charco Azul near pretty San Andrés y Sauces, but the masses want golden sand. That La Palma hasn't bowed to outside preferences is another plus point for those wanting an authentic experience.
Local products
The South America influence in La Palma is strong. Rum is produced on the island. Step into a small cigar factory, where chicas hand roll 'puros', and it feels like you've been transported to a back street in Havana.
Clear skies
With some of the clearest skies on the planet, La Palma attracts astrophysicists from across the world to study space from international observatories (looking like ideal locations for a Bond villain's lair) scattered around Roque de los Muchachos, whilst lower down the slopes local amateur astronomers are bewitched by the same magical sky.
Those skies are symbolic of the island as a whole; pure.
La Palma, untouched by mass tourism yet more sophisticated than the smaller islands, is possibly the perfect Canary Island.
For more information about the differences between the Canary Islands, read our mini guide.