The Canary Islands are some of the most popular sun, sand and sea holiday destinations going. Many people know them as the place to go for year-round sunshine. Not so many are aware that each island is quite different, with its own sparkling personality.
The archipelago is made of eight main islands (plus five uninhabited islets and several isolated rocks). To decide which destination suits your preferences best, it's worth knowing what the differences are between each of the Canary Islands.
Tenerife - The Island of the Endless Spring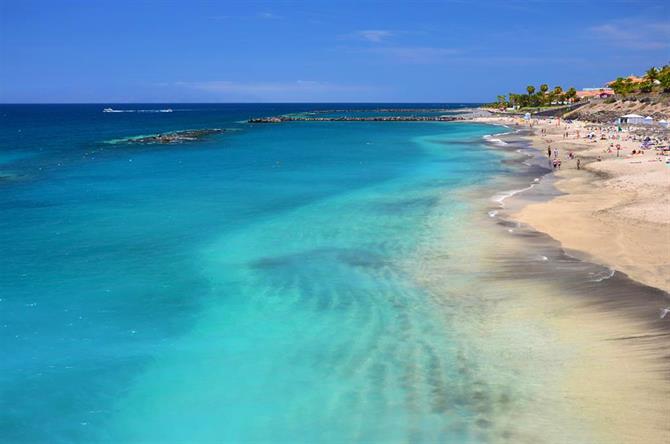 Tenerife isn't quite an island of two halves, but it is an island of two parts. There are the purpose built resorts, such as Playa de las Américas and Costa Adeje, then there's the rest of the island; the much bigger part, where most Canarios have lived for five centuries.
What Tenerife offers is diversity. It's large enough to be home to cosmopolitan cities with historic centres, bustling towns, small villages, rural farmlands and huge expanses of National Park where you can walk and walk and never meet a soul.
It also boasts the highest mountain in Spain, the towering Mount Teide, whose sheer bulk provides a spectacular introduction to visitors arriving by air. And of course, almost all over the island, some incredible beaches for all tastes.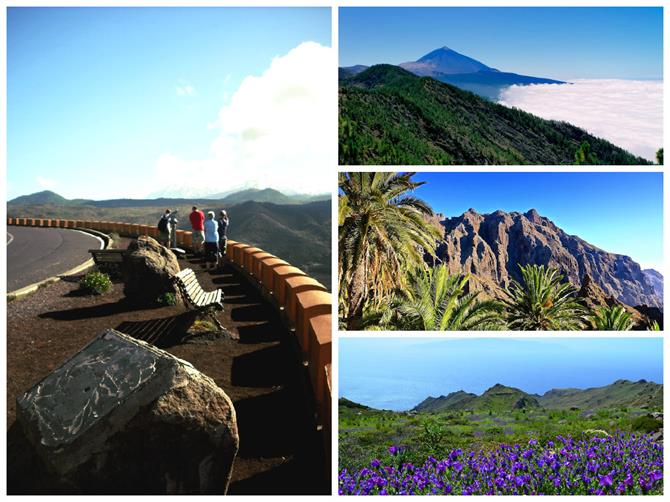 With a big Canario population to feed, the restaurant scene outside of the resorts ranges from traditional to avant-garde (it's the only Canary Island with Michelin star restaurants) whilst the unique Canarian culture (a blend of Spanish and South American with a drizzle of African influences) results in what seems to be a never-ending round of colourful fiestas.
You don't have to spend a lot of money to get to know Tenerife. Here are ten things on the island that don't cost a penny, and here a list of holiday rentals on Tenerife for all budgets.
Best for: nature, water-sports, nightlife
Gran Canaria - Beach & Urban Life
Gran Canaria suffers from the same image as Tenerife often dismissed as little more than a mass tourism destination. In reality, it's exactly the same, with the most interesting parts to be found outside of the resorts.
Ironically, the two islands are quite similar in personality despite the fierce rivalry between them. The people who like Tenerife should, in theory, like Gran Canaria although there are differences. Gran Canaria has better beaches, Las Palmas shades Santa Cruz when it comes to attractive historical quarters, a fantastic city beach in Las Canteras and a thriving live music scene.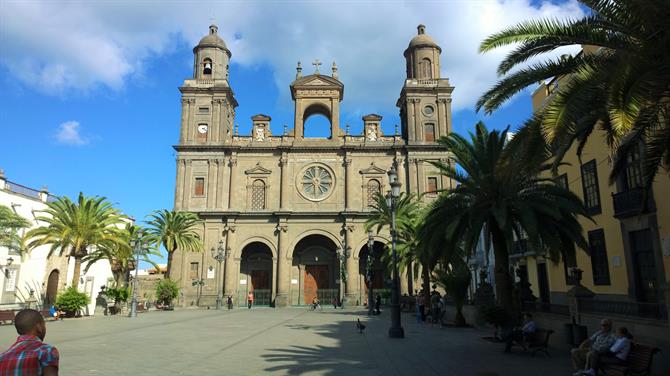 Inland villages on Gran Canaria are easier on the eye than those on Tenerife and the scenery is more epic, almost Arizona-like in parts. The islanders claim the best views of Tenerife's mega volcano, even if they don't have Mount Teide with its mesmerising volcanic crater.
Again it's a choice for people who like a lot of diversity in the places they visit. Discover more about where to go off the beaten track on Gran Canaria.
Best for: family holidays, nightlife, things to see and do

Lanzarote - Incredible Landscapes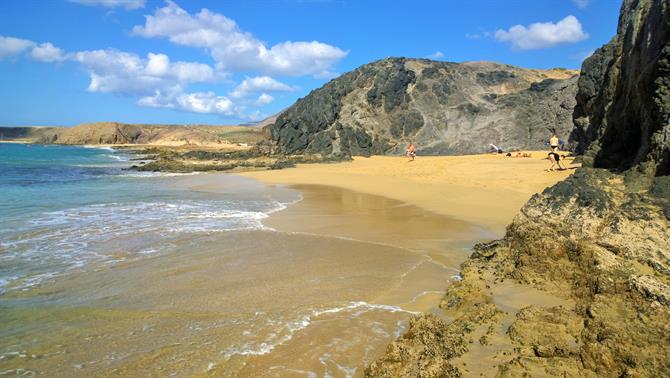 People sometimes refer to Lanzarote as being one of the less spoilt Canary Islands. There are a couple of reasons for that. One of them is local hero, César Manrique was an environmentally friendly visionary whose influence prevented local politicians from ruining the landscape with high rise resort developments.
The other is, as a Tinerfeño once pointed out to me, 'nobody lives there.' What they meant was, thanks to the 'farmer unfriendly' terrain, there wasn't historically much of a Canario population compared to the more populated islands. Subsequently, Canarian culture isn't as strong and the variety of restaurants aimed at a local population isn't as plentiful.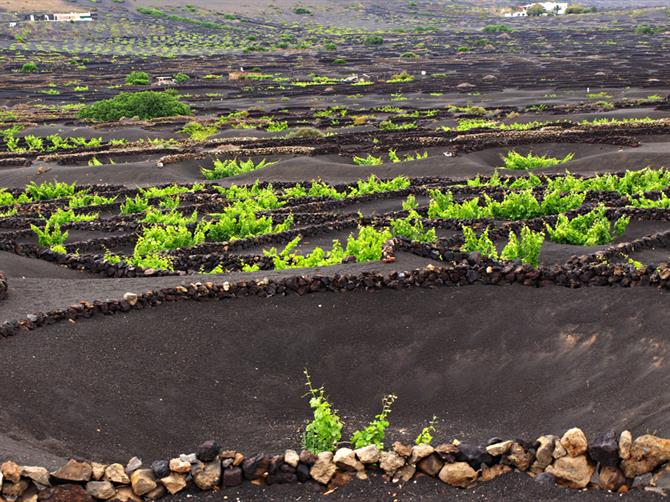 Being on the eastern side of the archipelago, and one of the oldest of the islands, the terrain is pockmarked by volcanic cones, giving it a hypnotic other-worldly appearance. However, Lanzarote lacks the greenery of the western islands.
In recent years, the island has increasingly attracted a burgeoning sports-oriented market, with runners, hikers and cyclists bolstering the already healthy board sport scene. Like other eastern islands, Lanzarote has a choice of golden beaches the western islands can only look upon with envy. If you're planning your holiday on the island, check out our holiday homes on Lanzarote.
Best for: beaches, families, couples, architecture and landscapes
Fuerteventura - Beach Life
The oldest Canary Island and the windiest. A near constant breeze is welcome fuel for the windsurfers and kiteboarders but can be an irritant for sunbathers. Fuerteventura is the beach paradise of the islands, with the Corralejo dunes more like a mini Sahara than a beach.
Fuerteventura's resorts can be somewhat lacking in charm, the beauty provided by golden sands and turquoise seas.
Away from them, the island holds a few pleasant surprises and quite an interesting variety of birdlife. Like Lanzarote, a small Canario population means less culture and a limited choice of good traditional restaurants, but there are a few pretty historic villages.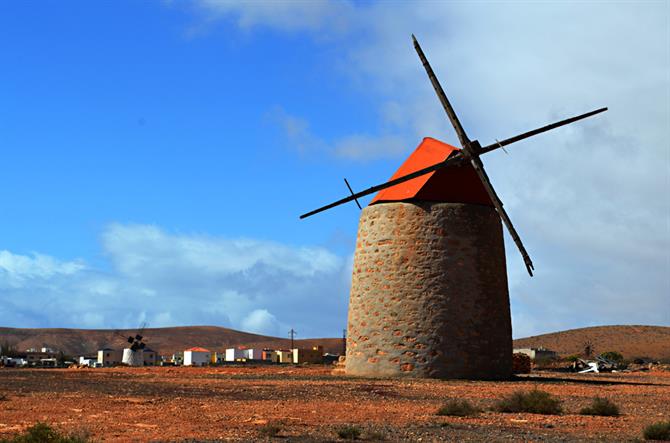 Although a hop, skip and a jump from Lanzarote, the scenery is quite different. Over the centuries, wind has moulded the hills into softer, more appealingly curvaceous shapes. There is also a stronger sense of feeling closer to Africa, the landscape often having a North African flavour, helped by thousands of goats who wander freely across the burnt orange hills.
For more information, check out our list of five hot things to do on the island. Check out our holiday homes to book your accomodation on Fuerteventura.
Best for: beaches, water-sports, relaxation and wellness
La Palma - La Isla Bonita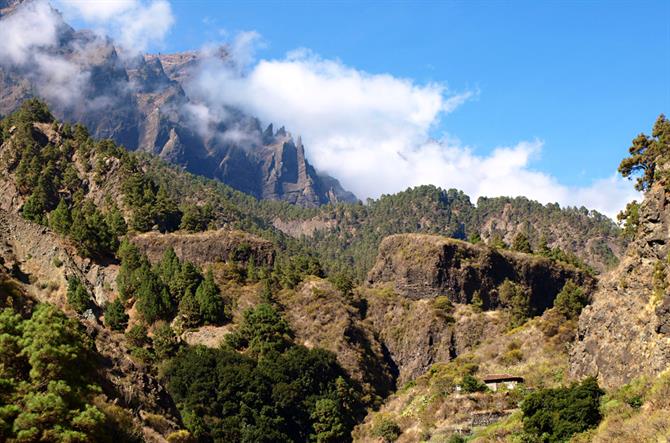 Known as La Isla Bonita, La Palma is, as the name suggests, possibly the prettiest of the Canary Islands. It has history, Santa Cruz de la Palma was a shipbuilding port in the days when adventurers crossed the ocean to the New World and pirates roamed these parts.
It also has beautiful scenery you won't find on other Canary Islands – like the Caldera de Taburiente and the water tunnels at Marcos y Cordero. It also has land less than 50 years old thanks to the eruption of the Teneguía Volcano in 1971.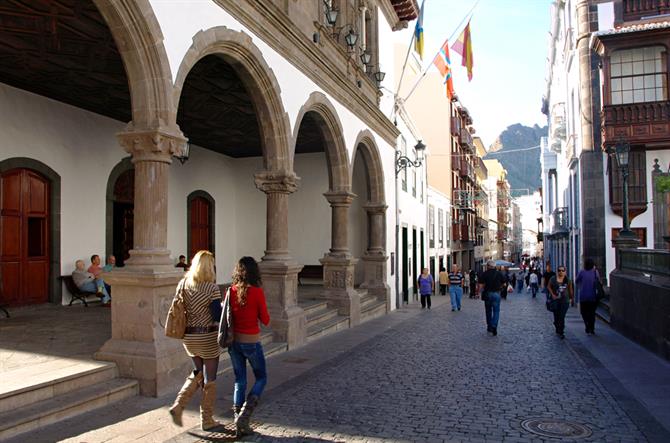 La Palma's bigger towns bustle with life and are quite sophisticated, plus there's a strong South American feel to the place (they even hand roll cigars on the island). It has the personality of one of the smaller Canary Islands yet with many of the qualities of the more populated ones. In some ways La Palma is still like a Canary Island of the past, and yet it struggles to attract tourists.
Best for: nature, active holidays
La Gomera - Out of this World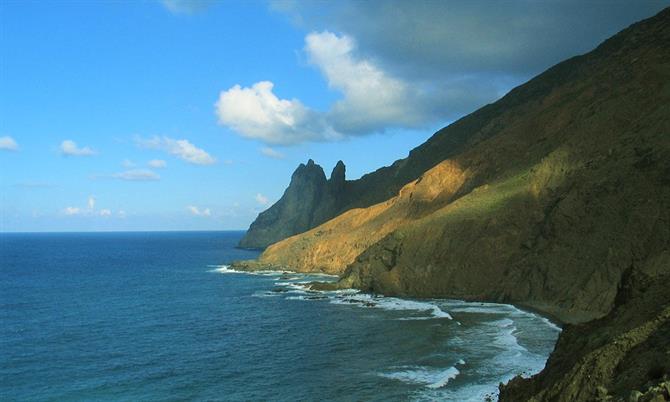 The most striking of the Canary Islands without a doubt, La Gomera's wild scenery can include in one vista a mix of tiny terraces and palm groves, lush rainforest, and hills that look as though they belong in the Atlas Mountains.
The island is characterised by plunging ravine after plunging ravine, making getting around it by car a time consuming business. Sometimes it's just as easy to walk. Subsequently, there are few roads but walking trails everywhere, which is why it's a magnet for hikers from across Europe.
There are resort areas on La Gomera, Playa Santiago and Valle Gran Rey, but these are low key compared to resorts on other islands. Even the capital, San Sebastian, is little more than a quiet town with nearly all its historical eggs in one basket – Columbus stopped there on his way to discover the Americas. La Gomera does have beaches, but make no mistake about it, this is an island to escape the crowds and embrace nature.
Learn more about the island in our brief guide and find the perfect accomodation for your holiday in La Gomera.
Best for: nature, hiking, relaxation
El Hierro - Peace & Nature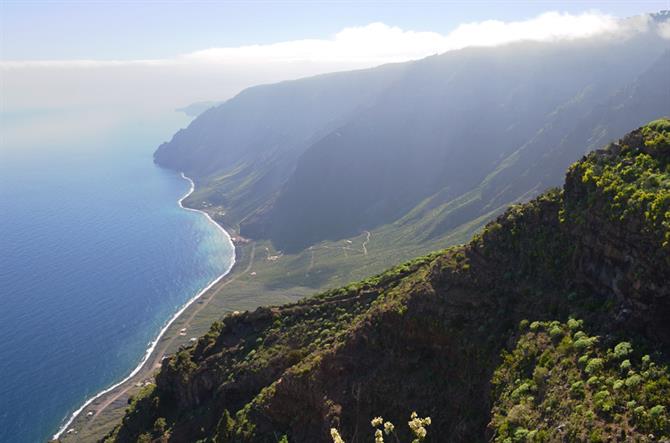 The most magical and mysterious island of them all, El Hierro was once the island at the edge of the world. There is still a certain enigma in the air; it's just not quite like the other islands.
There is a fantastical sabine forest, a strange little ancient settlement unlike any elsewhere on the Canaries, giant lizards and a hotel that was once the smallest on Earth.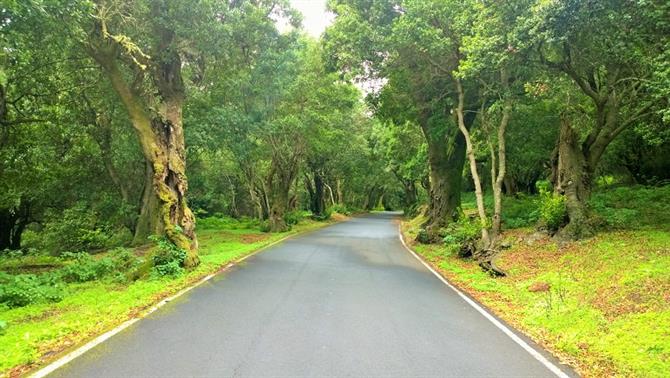 The diving is supposed to be the best of all the islands whereas the hills, with their flocks of woolly sheep and dry stone walls, can sometimes feel more Yorkshire than an island close to Africa. A lack of air traffic and a three hour ferry ride keeps visitor numbers low, making El Hierro at the edge of the Canary Islands world truly deserving of the term 'unspoilt'.
Best for: nature, tranquillity
La Graciosa - Off the Beaten Track
Until recently, La Graciosa was officially regarded as an "islet" belonging to the municipality of Teguise (Lanzarote). In 2018, however, it was finally recognised as the eighth inhabited island of the Canaries, obtaining some sort of administrative independence.
The island is located less than a couple of miles off the north coast of Lanzarote (a ferry service operates regularly). It hosts just two towns (Caleta de Sebo and Casas de Pedro Barba), almost no paved roads and countless coves with turquoise water. It's the right place to step back, relax on the beach, enjoy a timeless atmosphere and the beautiful sights of white traditional houses and volcanic landscapes.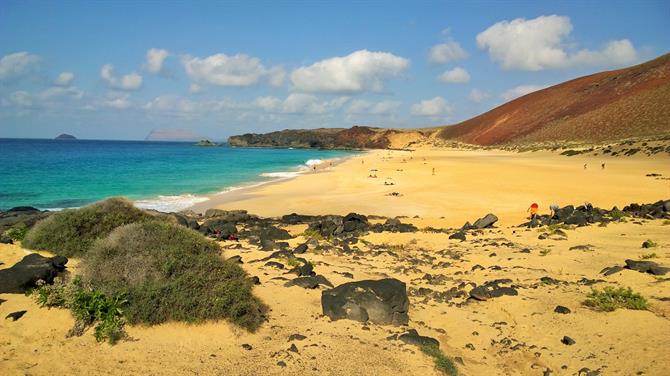 Don't miss a visit to Playa Francesa, a beautiful beach located in the south of the island, as well as to Playa de las Conchas, in the north. If you're looking for a relaxing beach holiday off the beaten track, La Graciosa is the ideal destination.
Best for: beaches, nature, tranquillity
Suggested articles for you:
Canary Islands Map